Les Epesses, France —(Map)
An amusement park in France has come up with an unusual way of picking up trash. They have trained crows to pick up small pieces of litter in order to earn a reward.
Puy du Fou is the second most popular theme park in France. The park puts on historical shows about different periods of time. For example, they have had shows about the time of the Vikings and the time of the Romans.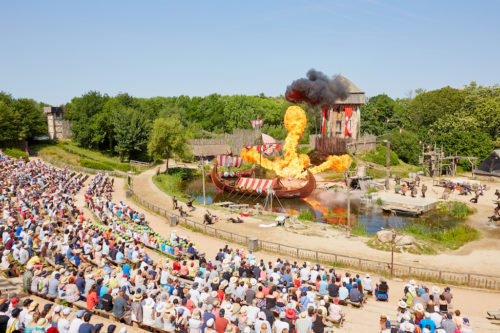 For some of the shows, Puy du Fou uses trained birds. At times there are as many as 300 birds of prey flying at once. One day Christophe Gaborit, who works with the birds, started wondering if birds could be trained to pick up litter.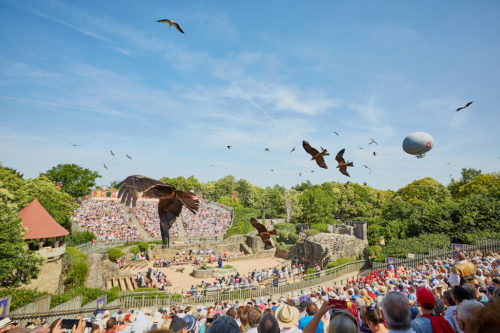 Several years ago, Mr. Gaborit began working with two rooks. Rooks are a kind of crow. They are known for being smart and for working well with humans.
Mr. Gaborit created a special box to train his crows. The box had two drawers. The crows were trained to put a piece of trash into a slot over one drawer. When they did that, Mr. Gaborit would slide a board to reveal a small treat for the crow in the other drawer.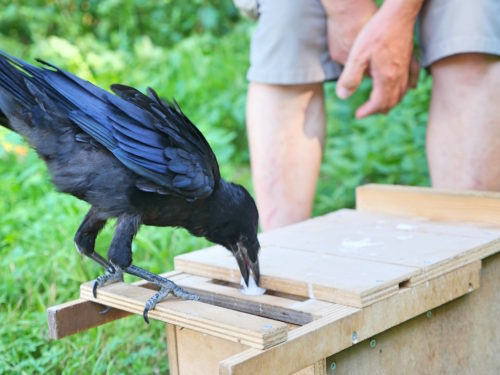 Once the crows learned that they could get food by putting litter in the box, they became good at flying around and picking up small pieces of trash. They always seemed to want more food. Mr. Gaborit said that sometimes the rooks would try to trick him by bringing back something that was not trash, like a piece of wood.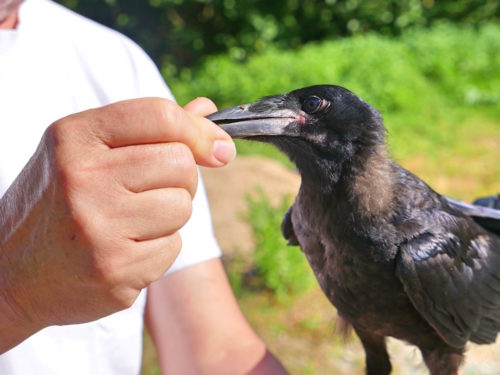 This year, Mr. Gaborit and Puy du Fou decided that he should train more crows, so that they could help clean the park. Nicolas de Villiers, who runs the park, said that one of their reasons for doing this was to show "that nature itself can teach us to take care of the environment".
This time Mr. Gaborit trained six baby rooks. He has worked very closely with them and says he is like a mother and father to them. He says he would fly with them, if he could.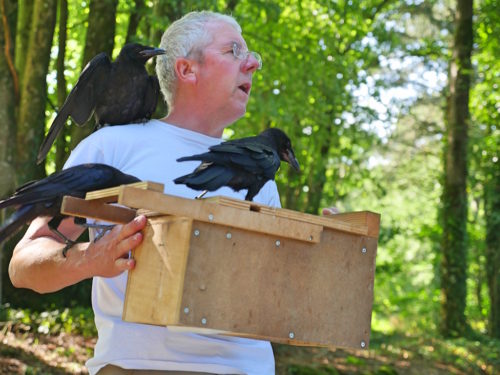 The rooks started work this week. Each rook will work four days during the week.
Mr. Gaborit has made a much bigger box this time because he is expecting the crows to pick up more trash. He says that a rook can "fill a bucket" in about 45 minutes.
😕
This map has not been loaded because of your cookie choices. To view the content, you can accept 'Non-necessary' cookies.