Capiatá, Paraguay. —(Map)
Police in Paraguay are trying to figure out what happened to over 40 rifles that disappeared from the place where they were being stored. The thieves took the rifles, but left toy rifles in their place.
The rifles that are missing are powerful weapons, able to shoot over 600 bullets a minute. They are automatic rifles, which means they can keep shooting bullets as long as the gun's trigger is being pulled.

But the rifles were getting old and they had been replaced by newer guns. That's why they were being kept in a special storage building for weapons, called an "armory".
A year ago, people in Paraguay's army began to notice that some people were selling rifles like the ones the police used. They began to wonder where they came from.
In July, an order was given to look over the weapons in the armory of the national police.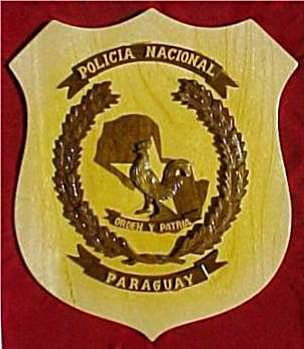 Last Tuesday, the police began looking at the weapons and comparing them with the list of rifles that should have been there. That's when they noticed that the "rifles" that were there didn't match what was on the list.
The rifles that had been left by the thieves were made of wood and plastic. The police think they are "airsoft" rifles, which are meant to shoot small bits of plastic instead of bullets.
On Friday, August 24, the police went through all of the guns, one by one. They found that 42* rifles and 90 smaller guns were missing. It is not clear whether the smaller guns were replaced by toy guns, too.
Roban 42 fusiles de guerra que estaban resguardados en un cuartel policial y lo reemplazan por réplicas de juguete. https://t.co/FP6xCO3F6n pic.twitter.com/ukoXoUnlDY

— ABC Digital (@ABCDigital) August 25, 2018
The story may sound funny, but it has a serious side. The rifles that were stolen can sell for up to $10,000 each. The police think the weapons were brought into Brazil and Argentina. Around 40,000 people die in Brazil each year because of guns.
The man who was in charge of the armory said that he just started the job in January. He says he did not compare all the weapons against the list that he was given. He is no longer in charge of the armory.
The government says it is working hard to find out what happened.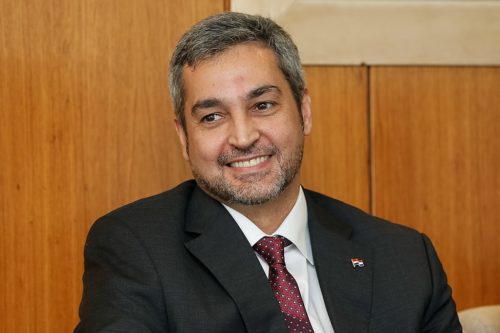 Just two weeks ago, on August 15, Paraguay got a new president – Mario Abdo Benítez. One of Mr. Benítez's main promises was to get rid of corruption in the country. Corruption is when politicians use their power in ways that are not fair in order to help themselves or people they know. Corruption has been a problem in Paraguay for a long time.
The case of the missing guns shows that Mr. Benítez may have a lot of work to do.
*Some people say 42 rifles were stolen, other people say 44.
😕
This map has not been loaded because of your cookie choices. To view the content, you can accept 'Non-necessary' cookies.