London, England —(Map)
When scientist Jessica Wade realized how hard it was to find information about women scientists, she decided to help solve that problem. She has now added the stories of over 300 female scientists to Wikipedia.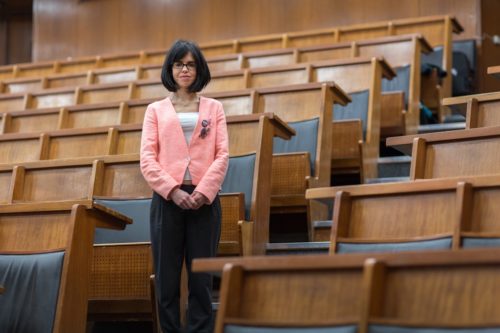 Dr. Wade says she has two jobs. "In the daytime, my job is to study molecules," she says. "Molecules are so small, you can't even see them with a normal microscope. To study the molecules I shine a laser on them, and they get so excited they dance around, bouncing some of the light back. I use the molecules to make things like LEDs (light emitting-diodes) and solar panels. It's so much fun!"
Dr. Wade has always been interested in science. But as she got older and kept going in science, she noticed that there weren't many other girls doing the same thing.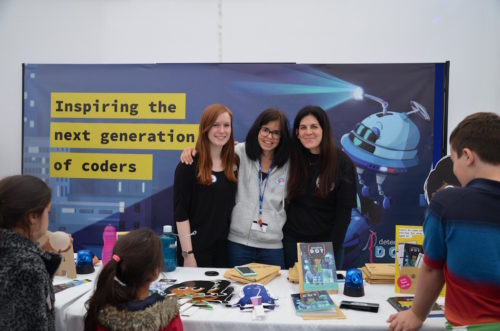 So Dr. Wade began to reach out to girls to show them how interesting science can be. She visits schools, speaks to groups, and organizes events to introduce girls to science. Dr. Wade has won several awards for these outreach activities.
As she traveled and learned more about amazing women scientists, she was surprised to learn that they didn't have Wikipedia pages.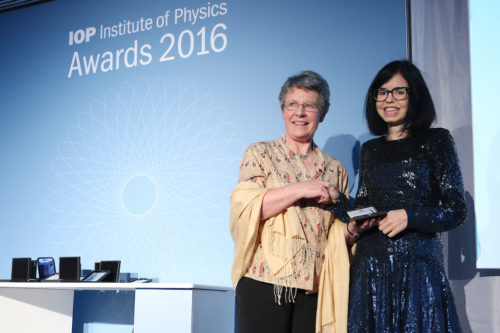 Wikipedia is the world's largest encyclopedia, and the world's 5th most popular website. What makes it special is that anybody can add to or change it.
But even though Wikipedia has close to 6 million articles, Dr. Wade noticed that "it doesn't have the stories of many amazing women in science." She says that 83% of the biographies on Wikipedia are about men.
So in January, she decided to write one Wikipedia article about a female scientist every day. She doesn't get paid, but it has become her second job.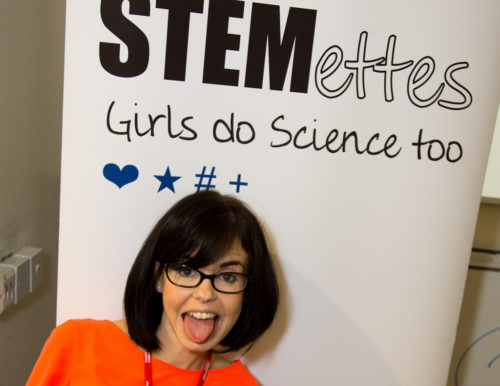 "I am lucky to work with so many incredible women – physicists, engineers, space explorers…you name it! In the evening I make sure that these stories are on Wikipedia." So far, she has created 306 Wikipedia pages.
Already, her work is encouraging other people to write about women in science, too. After a newspaper in Spain wrote an article about Dr. Wade's work, a teenager in Spain began translating her biographies into Spanish. Dr. Wade was later able to connect the girl with a female scientist in Madrid, and the teen has already spent a day in her lab.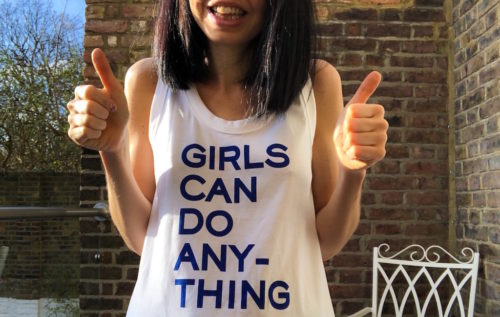 Dr. Wade will keep writing her articles, but she also wants to teach other people how to add to Wikipedia. She would like to create a website to keep track of all of the biographies. She wants to turn them into a teaching tool.
A website called the Huffington Post asked Dr. Wade if she had any advice for girls thinking about working in an area like science. Her answer: "You're equally as good (if not better) than the boys around you. You may not feel it now, because growing up is super awkward, but you'll realize how brilliant you are one day. And when you do, it would help if you were a scientist or engineer, because then you'd be making the world a better place for everyone else in it."
---
If you'd like to read some of Dr. Wade's articles, here are three she suggests:
Professor Kim Cobb, a scientist who studies climate change
Dawn Shaughnessy, a radiochemist who discovered five of the superheavy elements
Susan Goldberg, the first woman to edit National Geographic
😕
This map has not been loaded because of your cookie choices. To view the content, you can accept 'Non-necessary' cookies.