Mexico Beach, Florida —(Map)
Hurricane Michael hit Florida on Wednesday with a force that was much stronger than most people expected. It caused great damage in Florida, Georgia, and Alabama. The storm has since moved through South Carolina, and is now in North Carolina.
Hurricanes form over oceans. The winds spin in a circle toward the center, which is lower in pressure. As the storm moves across the sea, it collects water into huge, spinning clouds. The water is released as rain as the storm hits land. Hurricanes can be hundreds of miles or kilometers across.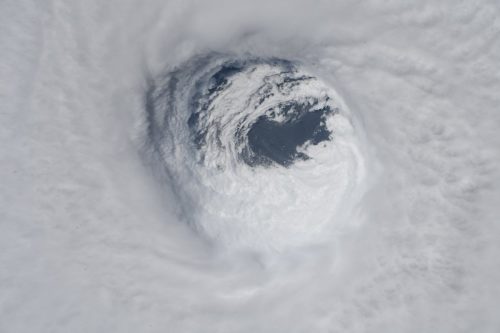 Until Monday, Michael was just a tropical storm. This is similar to a hurricane, but the winds move much more slowly. Not every tropical storm becomes a hurricane.
But Michael did, and it picked up power so quickly that it surprised many people. The strength of hurricanes is based on wind speeds. The lowest rating is Category 1 and the strongest rating is Category 5. As Hurricane Michael got closer to shore, it became a Category 2 hurricane. Within just two hours, it had changed into a Category 4 hurricane.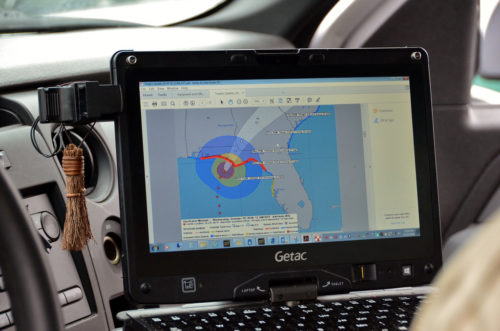 Around 375,000 people had been told to leave their homes because of Hurricane Michael. But many people did not leave because the storm did not seem so strong. Many were surprised by how quickly Michael arrived.
Usually Category 4 hurricanes lose power before they hit land. This was not the case with Hurricane Michael. It struck land with winds as fast as 155 miles per hour (250 kilometers per hour).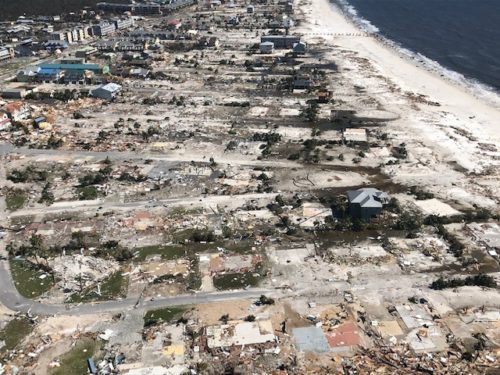 Northwest Florida – an area often called the "Panhandle" – was hit hardest. Hurricane Michael hit land at Mexico Beach, where most buildings were completely knocked down. After that, the hurricane carried on, leaving a trail of wrecked buildings and fallen trees behind it.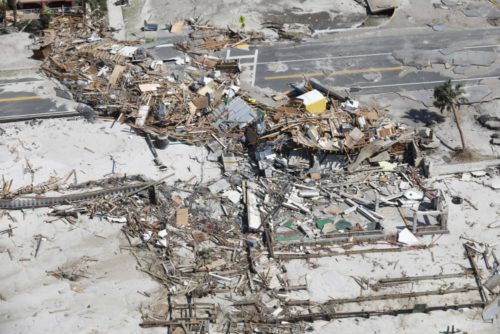 Hurricane Michael is the strongest hurricane to hit the US in about 50 years and the third strongest ever. Florida's Governor, Rick Scott said, "Homes are gone, businesses are gone. Roads…along the storm's path have been destroyed. This hurricane was an absolute monster."
The situation is difficult for many people who have been hurt. Many hospitals have closed or are closing because of damage from the hurricane. So far six people have died because of the hurricane, but government workers worry that the number could go up as rescuers explore more. In all, over a million homes and businesses do not have electricity.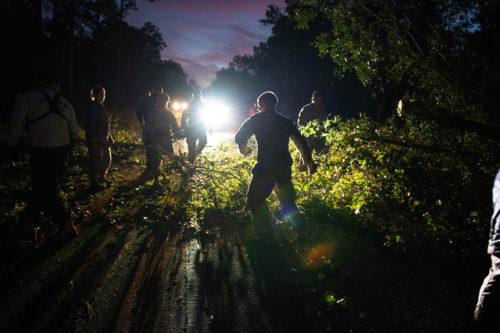 The government is asking people to stay away from the affected areas. Rescue workers are trying to clear the streets and make sure there is no danger from electrical cables that have fallen.
Michael is now in North Carolina. Because its winds have slowed down, it is again a tropical storm instead of a hurricane. But it is dumping lots of rain on areas that are just beginning to recover from the rains of Hurricane Florence.
😕
This map has not been loaded because of your cookie choices. To view the content, you can accept 'Non-necessary' cookies.