After a week of violence in the US, many people are starting to wonder if the way the president talks has encouraged the recent violent actions of some people.
Last week, bombs were sent through the mail to several Democrats , the political party that opposes Mr. Trump's Republican party . The bombs were sent to ex-President Barack Obama, Hillary Clinton, who ran for president against Mr. Trump in 2016, and 11 others.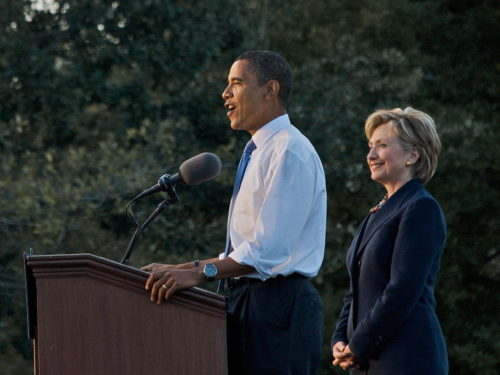 The bombs did not explode and no one was hurt. On Friday, the FBI found and arrested the person who they think sent the bombs. He was a strong supporter of Mr. Trump. His van was covered with Trump stickers. His posts on social media were full of hate-filled messages about Democrats.
On Saturday, a man came into a synagogue (a Jewish religious building) in Pittsburgh and shot at the people who were there. Eleven people were killed. It was the worst attack on Jewish people in the history of the US. The police arrested the shooter. His posts on social media were full of hate-filled messages about Jewish people.
Each of these men made his own decision to do the things he did. But many people are starting to wonder if the negative, hate-filled talk that people are hearing these days plays a part in such violent acts.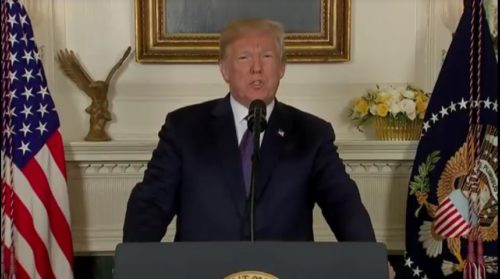 Mr. Trump spoke out about both cases, and made it clear that he did not think they were okay. Mr. Trump said, "We want all sides to come together in peace and harmony. We can do it."
But even though Mr. Trump spoke about peace, he did not stop his attacks on the people and groups that he dislikes.
Mr. Trump's supporters are often excited by his attacks on "enemies", such as Mr. Obama, Ms. Clinton, and immigrants (people from other countries who want to come live in the US). Mr. Trump has also called newspaper and TV reporters "enemies of the people", saying, "I would never kill them, but I do hate them."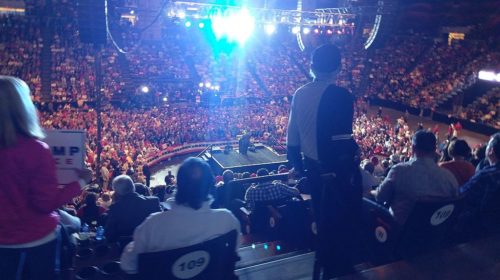 Mr. Trump has often hinted that he thinks some violence is okay. When he was running for president, he encouraged his supporters to hit people who were protesting against him. After one of his supporters punched a protester, Mr. Trump said he might pay for the man's lawyer. Less than two weeks ago, Mr. Trump praised a politician who hit a reporter. "Any guy who can do a body slam … he's my guy," he said.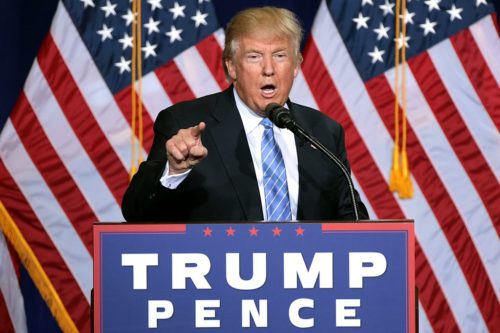 The things that the leader of a country does and says are very important. They send a message about how people can and should act. The country got a reminder of that last week when a man on a plane touched a woman in a way that was not okay. When the man was arrested, he told the police that Mr. Trump had said it was okay.
Mr. Trump is not responsible for last week's violent acts, but his angry words may be having effects that go farther than he knows.