Paris, France —(Map)
For over a week, people have been protesting in France, blocking roads while wearing yellow vests. Yesterday, the protests became more violent as the group targeted the nation's capital, Paris.
The protesters are called Gilets Jaunes, or "Yellow Jackets". The name comes from the yellow emergency vest that French drivers must keep in their cars.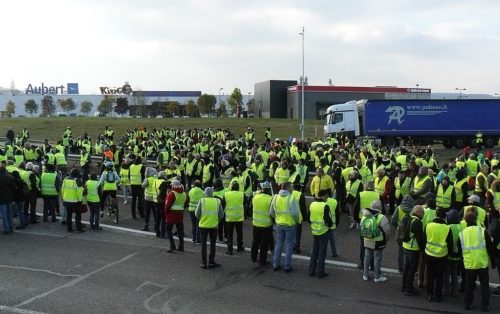 Protests last weekend drew around 250,000 people. The protesters blocked roads around the country. A few people were hurt, but the protests were mainly peaceful.
That changed yesterday as protesters came together in Paris. The group had permission to protest in some areas, but not others. As the protesters tried to go into areas where they were not allowed, they were met by police.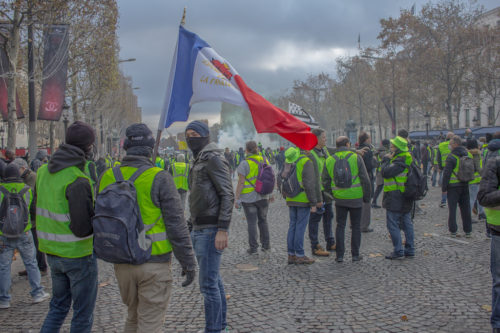 The police stopped the protesters using tear gas (a special gas that hurts the eyes and makes it hard to breathe) and machines shooting strong streams of water. Some of the protesters threw rocks at the police.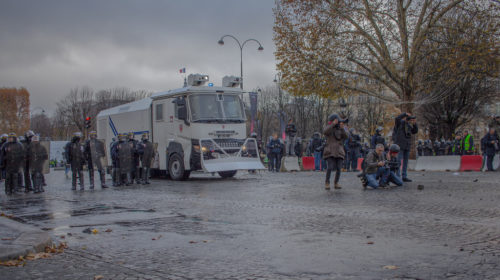 Protests are common in France, but usually they are led by groups of workers or groups of students. This protest is different. It grew over the Internet and on social media and doesn't seem to have many real leaders.
When the protests started a week ago, people were upset about new taxes on car fuels like gasoline and diesel. But the protests seem to have grown to show a more general unhappiness with how hard it is for people to earn enough money.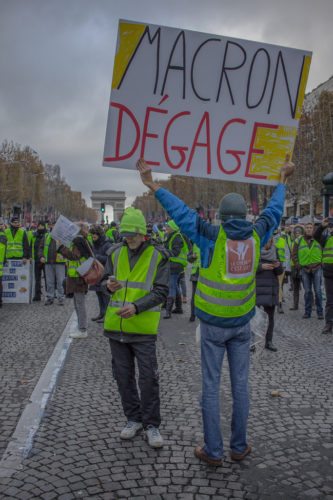 Much of the anger is focused on President Emmanuel Macron. Many people in France believe the Mr. Macron doesn't understand the problems of ordinary people.
Mr. Macron and his government have been slow to respond to the protesters. They seem to have been taken by surprise by the number of protesters and the strength of the protests.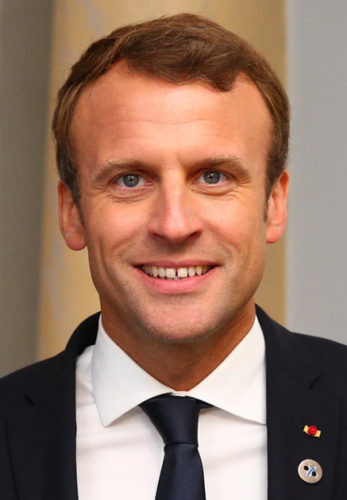 Because there are no real protest leaders, it would be hard for Mr. Macron to have talks with the group, if he wanted to. Some people have worried that, without leaders, it would be easy for other groups to take over the protests, perhaps making them more violent or using them to spread hate.
The fuel taxes that started the protests were part of Mr. Macron's program to work on climate change. By raising taxes on fuel, Mr. Macron hoped he could encourage people to drive less and pollute less. Many protesters say that working on climate change is important, but they don't think ordinary people should have to pay most of the cost.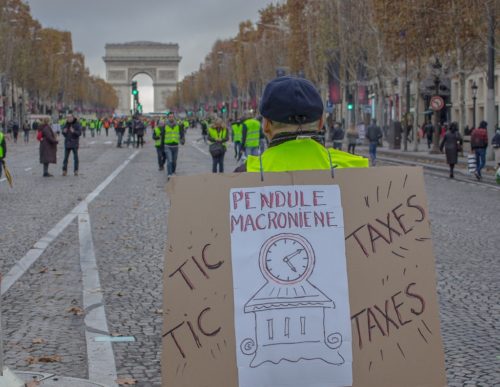 The protests are a lesson for Mr. Macron and other world leaders: there can be a real political price if people feel like they are being asked to pay an unfair share of the costs of fighting climate change. In the last year, Mr. Macron has become quite unpopular. Only 25% of the French people think he is doing a good job now.
If Mr. Macron and his government want to stay in power, they will need to deal with the problems that are worrying the protesters.
😕
This map has not been loaded because of your cookie choices. To view the content, you can accept 'Non-necessary' cookies.