Washington, DC —(Map)
The US government has been shut down since December 21 because President Trump and Congress don't agree about whether the US should spend money to build a wall between the US and Mexico.
When Mr. Trump ran for president, he often complained about immigrants – people who leave their own country to live in another one. Mr. Trump said that he wanted to build a wall along the border (separating line) between the US and Mexico to keep immigrants out. He said Mexico would pay for the wall. People who liked Mr. Trump liked the idea. Many other people thought it was silly. Mexico's government has said that it won't pay for the wall.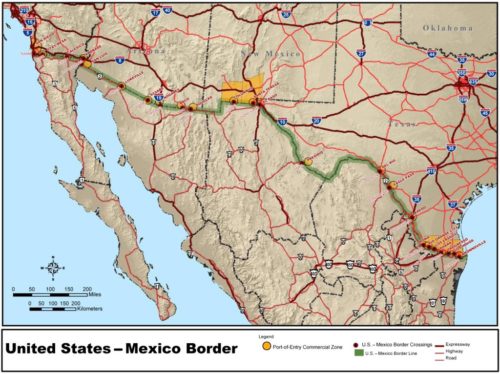 Congress is the part of the US government that makes decisions about how money is spent. The president can agree by signing the spending law or disagree by not signing it. If no new spending law is passed, then parts of the US government that aren't completely necessary are shut down.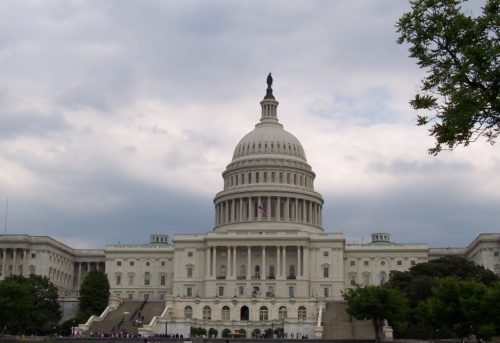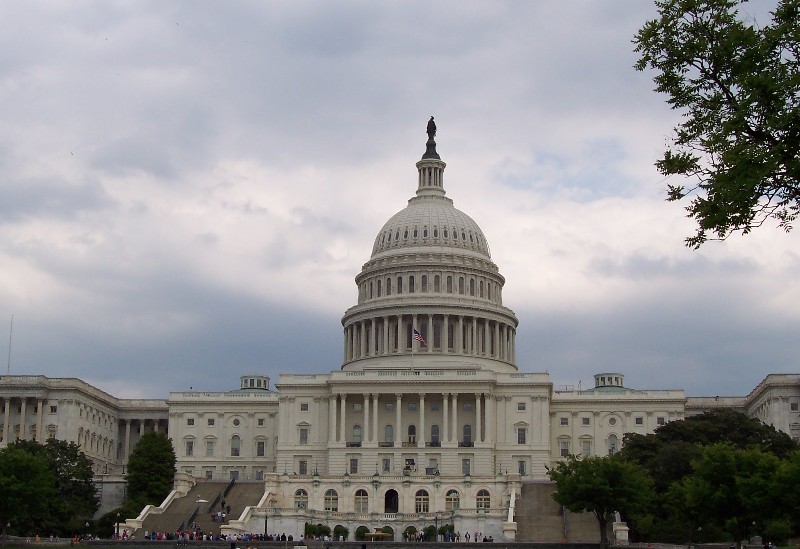 In December, Mr. Trump met with Democratic leaders in Congress, Senator Chuck Schumer and Representative Nancy Pelosi. During the meeting, Mr. Trump said he would shut down the government if Congress's spending plan didn't include money to build his wall. "I am proud to shut down the government over border security [safety]," he said.
Congress came up with a plan to keep the government open that included more money for border security, but no wall. Mr. Trump did not accept the plan. On December 21, the government shut down.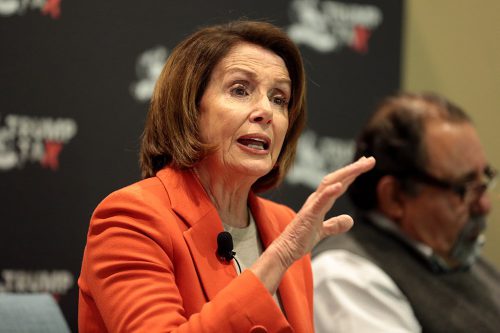 Because the government is only partly shut down, many government jobs that are needed for safety are still being done. For example, firefighters, the FBI, government doctors, and people working to keep planes safe are still at work. But they aren't being paid. Around 420,000 people are working without pay.
Around 380,000 people with other government jobs that don't seem so important have been told not to work. For example, most people who work at NASA, the IRS (the group that collects taxes), libraries, museums, and national parks are not working. These workers are also going without pay.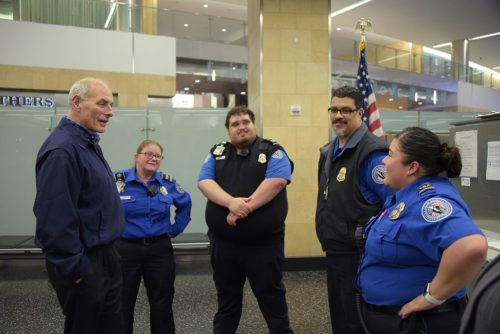 The shutdown isn't just causing problems for government workers. Problems have been reported at many national parks, where trash isn't being picked up, bathrooms aren't being cleaned, and people are breaking the rules because there is no one there to stop them.
Airports, where security workers have had to work without pay, are also having problems. Now many workers are beginning to stay home, saying they are sick, instead of working without pay.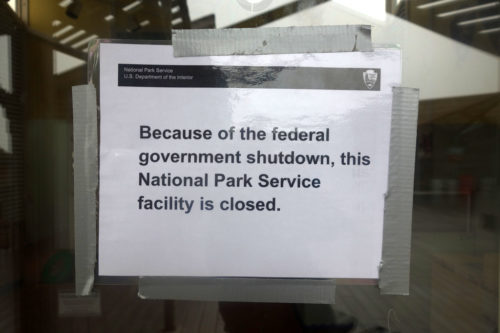 Mr. Trump and members of Congress have met a few times, but they still have not reached an agreement.
On Thursday, new members of Congress took office. After their strong election results in November, Democrats now control the House of Representatives. By Thursday night, the House had passed a plan to reopen the government. The plan does not have money for a wall and Mr. Trump says he won't sign it.
There's no sign that the shutdown might end soon.
😕
This map has not been loaded because of your cookie choices. To view the content, you can accept 'Non-necessary' cookies.