Today, the US celebrates Martin Luther King, Jr. Day. Dr. King's nonviolent protest methods guided his country through a very difficult period and set an example for others around the world.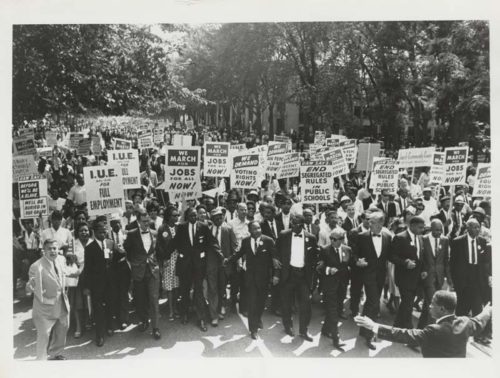 When large groups of people work to change something important, it's called a "movement". In the 1960s, Dr. King helped lead the "civil rights" movement. He led a series of protests that, over time, helped change US laws so that all people would be treated equally no matter what color their skin was. The work to reach this goal isn't over, but things have come a long way since the 1960s.
Dr. King believed in protests without violence. Instead of fighting, his followers marched, held signs, and respectfully demanded their rights. They sometimes broke laws they thought were unfair, but they did it without hurting anyone.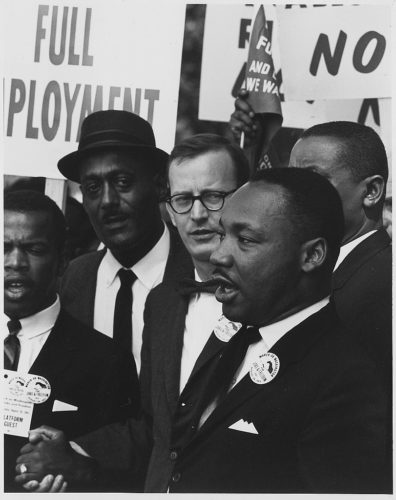 Dr. King's efforts were seen around the world and have had a lasting effect. Two groups of protesters from this last weekend are good examples of this.
Women's March
On Saturday, thousands of women got together in cities and towns around the US to hold the third Women's March. The Women's March is part of a larger movement working to make sure women get the same rights as men.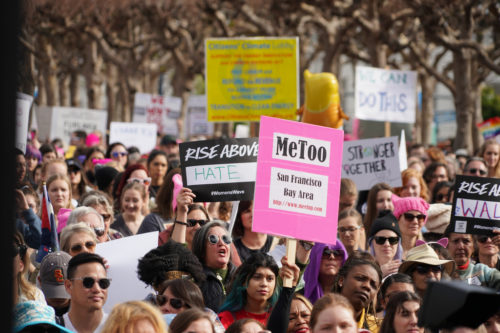 The first Women's March was held in 2017, the day after Donald Trump became the president of the US. Mr. Trump had said many insulting things about women that seemed to show he did not respect them. The 2017 march brought together over 3 million people in the US. The march was meant to show that women's rights were important and that women would stand up for them. Every year since then, there has been another march.
The march is one example of the growing strength of the women's rights movement. The first Women's March encouraged many women to take action and run in the 2018 US election. A record number of women ran in that election and a record number of women were elected. Those women are now helping make laws. Four women have already said they're running for president in 2020.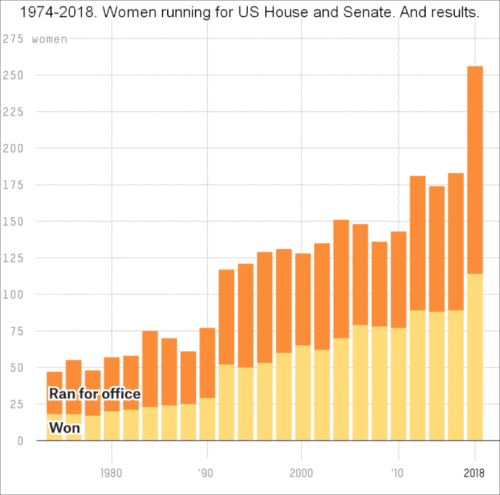 Students Striking for Climate Change
Greta Thunberg is a 16-year-old girl who began a "Strike for Climate Change" by skipping school and protesting outside Parliament in Sweden. She wanted Sweden's politicians to take strong action on climate change.
As word of Greta's protest spread, she was joined by others, in Sweden and around the world, including thousands of students in Australia.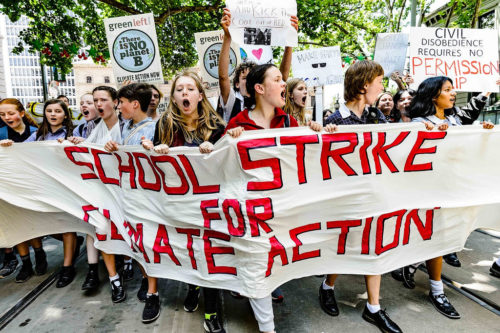 Last Friday was the largest school strike protest in Europe. In Germany, over 25,000 students protested in 50 cities. In Switzerland, over 20,000 students protested. In Belgium, about 12,000 students took part in protests on Thursday.
Not only is Greta's protest spreading around the world, she has been invited to speak at several important international meetings of world leaders.
Thank you @RevJJackson Finn Schjöll @FredrikSkavlan and @SKAVLANTVShow Och tack för alla fina kommentarer! pic.twitter.com/iGjSb3Kw5o

— Greta Thunberg (@GretaThunberg) January 18, 2019
There is still much work to be done on women's rights and fighting climate change, but these nonviolent protests are making progress, with patience, hard work, and action.
As Greta says, "The one thing we need more than hope is action. Once we start to act, hope is everywhere."