Millarville, Alberta, Canada —(Map)
When Alla Wagner couldn't sell her $1.5 million house, she came up with a new way to find the money and a new owner: She's holding a writing contest and the winner will get the house.
In 2011, Ms. Wagner and her family built a house in Millarville, about 40 miles (65 kilometers) south of Calgary, Canada. The house is on a lake and has great views of the Canadian Rocky Mountains.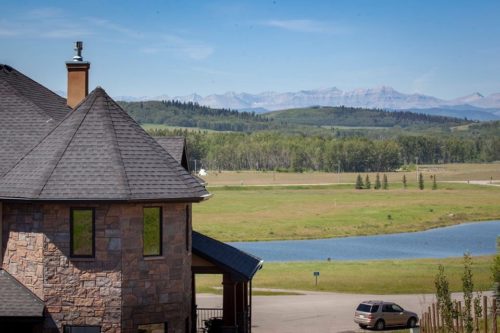 After hurting her back last year, Ms. Wagner is unable to go up and down the stairs, so she is living on just the upper floor of the house. She says she hates to sell the house, but she doesn't want to put in an elevator or make other changes that would make it easier for her to get around.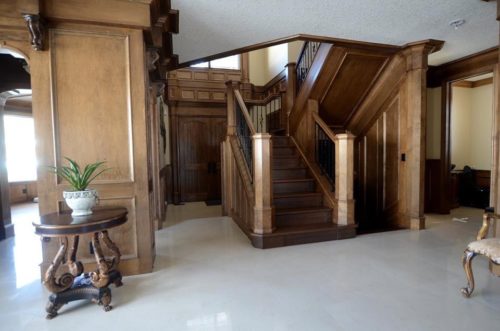 Ms. Wagner has been trying to sell the house for a few months, but so far, no one has been interested. So Ms. Wagner began to think of other ways to raise the money and let someone else have the house. Ms. Wagner says her daughter told her about an inn in the US that was given away in a contest in 2015. She said she also remembered an older movie with the same idea.
After doing some research to make sure her idea wasn't against the law, Ms. Wagner began her "Write a Letter, Win a House" project on January 5.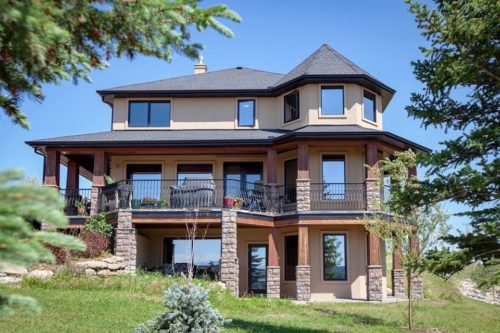 To have a chance of winning the house, people must write a letter to Ms. Wagner that answers the question: "Why would moving to this lakefront dream home change your life?"
People can answer the question however they want. "If somebody wants to write a poem, they can write a poem," says Ms. Wagner. The 500 best letters will be chosen, and then judges will choose a final winner from among these letters.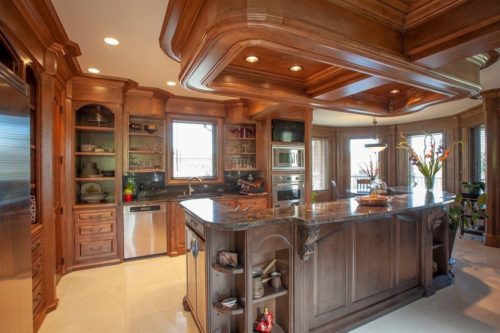 Ms. Wagner still hopes to earn about $1.5 million for her house. It will cost $25 Canadian (about US $22.60) to enter the contest, which ends on April 5. If there are not enough entries to pay for the house (about 68,000 are needed), the contest will be canceled and the entry fees will be given back. Ms. Wagner says she will also cancel the contest if someone decides to buy her house.
Part of the money from the contest will go to help homeless women. Ms. Wagner says that years ago, when she was homeless, she was helped by the Calgary Women's Shelter. Because of that experience, she has decided to give 5% of the money raised by the contest to the shelter.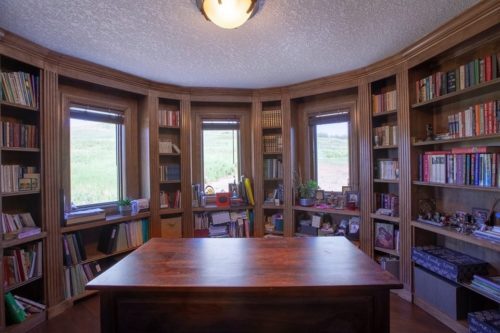 Ms. Wagner, who used to be a librarian, says she chose a writing contest because words have been important in her life. But she doesn't want people to worry if they're not good writers. It's really the story behind the letters that she's interested in.
Ms. Wagner is hopeful that the contest will be a success and a new family will find happiness in her home. "I know it's going to be a beautiful story in the end," she says.
---
Did you know…?
If Ms. Wagner gets all the entries she's hoping for, she will definitely need some help judging the letters. Even if it only takes two minutes to read each letter, it would still take over a year's worth of 40-hour weeks to read 68,000 letters.
😕
This map has not been loaded because of your cookie choices. To view the content, you can accept 'Non-necessary' cookies.