Governments worldwide are making special rules to limit the popular social media app TikTok. The governments have safety concerns about TikTok because it's owned by a Chinese company. But many people think banning TikTok may not be the best answer.
TikTok
TikTok is a hugely popular social media app owned by the Chinese company ByteDance. TikTok allows users to create and share short videos. The app has 150 million users in the US alone.
TikTok uses a secret algorithm (formula) to suggest videos for users to watch. This algorithm is so clever at making suggestions that many users find it hard to stop using the app.
In 2020, Ex-US President Donald Trump ordered that TikTok must be banned or sold to a US company. The move was stopped after ByteDance fought the order in court. In 2021, US President Joe Biden ended Mr. Trump's ban, but ordered the government to investigate TikTok and other apps. Last December, TikTok was banned on US government devices.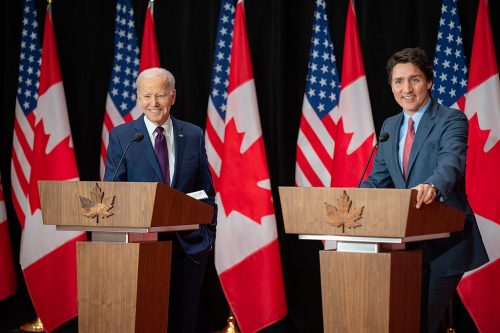 Many other countries have banned TikTok on some or all government devices. Last week, Canada joined the European Union in banning TikTok from government devices. Belgium, France, New Zealand, and the United Kingdom (UK) have all taken similar steps.
TikTok has been completely banned in India since 2020. In the past, Indonesia, Bangladesh, and Pakistan also fully banned TikTok, but only temporarily.
What Are the Concerns?
Most of the concerns are because TikTok is run by a Chinese company. People worry that ByteDance could give the Chinese government information about TikTok users. Another big concern is that China's government could use TikTok's secret algorithm to spread false information, or to shape the opinions of its users.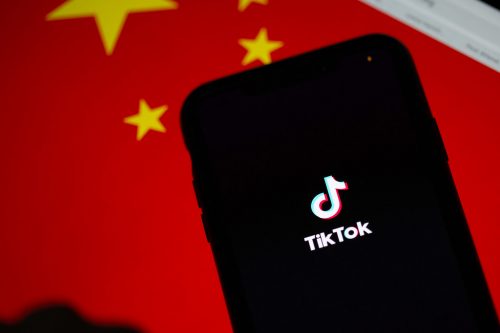 These concerns haven't been proven. But there are some reasons to be concerned. China's government demands that Chinese companies work with the government, and provide information when asked.
Last December, TikTok admitted that some of its workers had tracked reporters in the US and UK. TikTok claimed that the tracking was a mistake, and that the workers involved were fired.
In the US, a total ban of TikTok is still a possibility. Mr. Biden has demanded that TikTok be sold to a US company or risk being banned.
Last Friday, TikTok's US leader, Shou Zi Chew, faced lots of difficult questions in the US House of Representatives. Mr. Chew, who's from Singapore, told lawmakers that TikTok is now using a US company to handle the information TikTok collects in the US. He said TikTok has not and will not give the Chinese government information about US users.
😕
This image has not been loaded because of your cookie choices. To view the content, you can accept 'Non-necessary' cookies.
But feelings in Congress are still strongly against TikTok. Congress is considering a law that would allow Mr. Biden to ban TikTok completely. The move might be popular in Congress, but it's likely to be unpopular with TikTok's millions of users.
Many people see completely banning TikTok as an extreme step. A total ban on TikTok is also likely to run into trouble in US courts, since it could be seen as limiting free speech.
Experts point out that many US companies, including FaceBook, Instagram, and YouTube, also have secret algorithms and collect lots of information. Some experts believe the best way to protect users isn't by banning companies. A better idea, they say, is to create laws that strongly protect the privacy of users and make sure all companies follow those laws.