February 14 is Valentine's Day, celebrated as a day for sweethearts in many countries around the world. But in the US, some very famous Sweethearts will be missing – the candy that has been around for more than 100 years.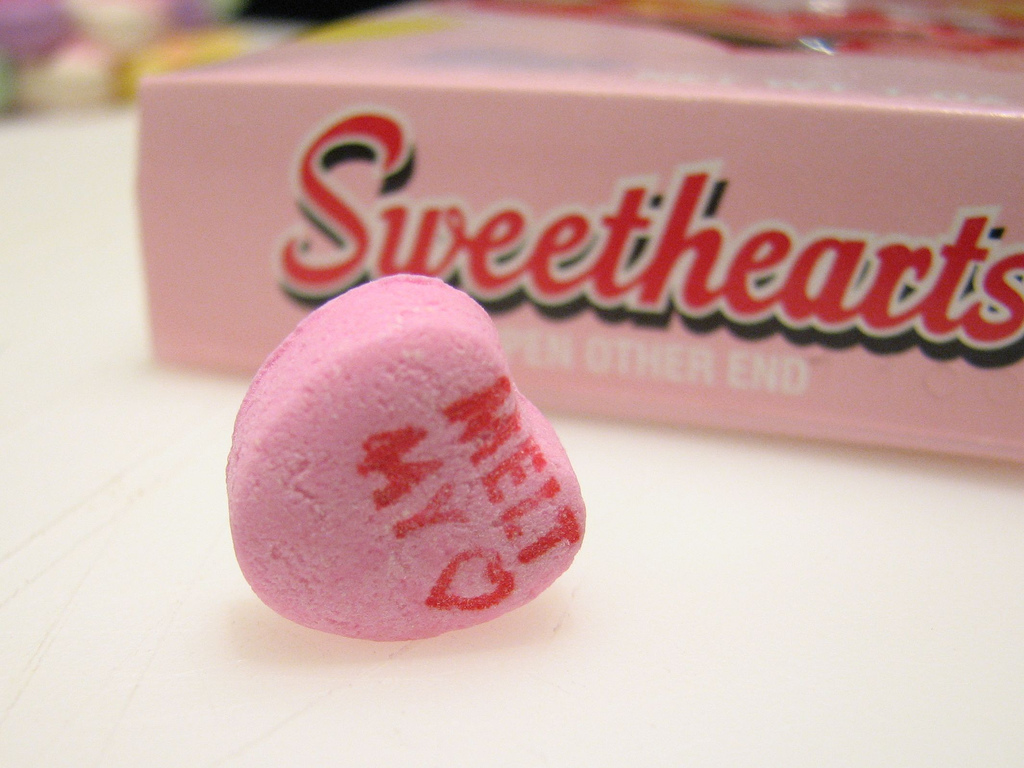 Valentine's Day, or St. Valentine's Day, was first a church holiday and it is still celebrated that way in some places. But for much of the world it has become a day to celebrate love. Often couples will give each other flowers or chocolates or go out for a special meal to celebrate Valentine's Day.
But Valentine's Day is not only celebrated by people in love, it is also enjoyed by friends and family. A heart is the special symbol of Valentine's Day, so hearts appear everywhere. Students in schools and people who work together often exchange cards decorated with hearts, or candies in the shape of hearts.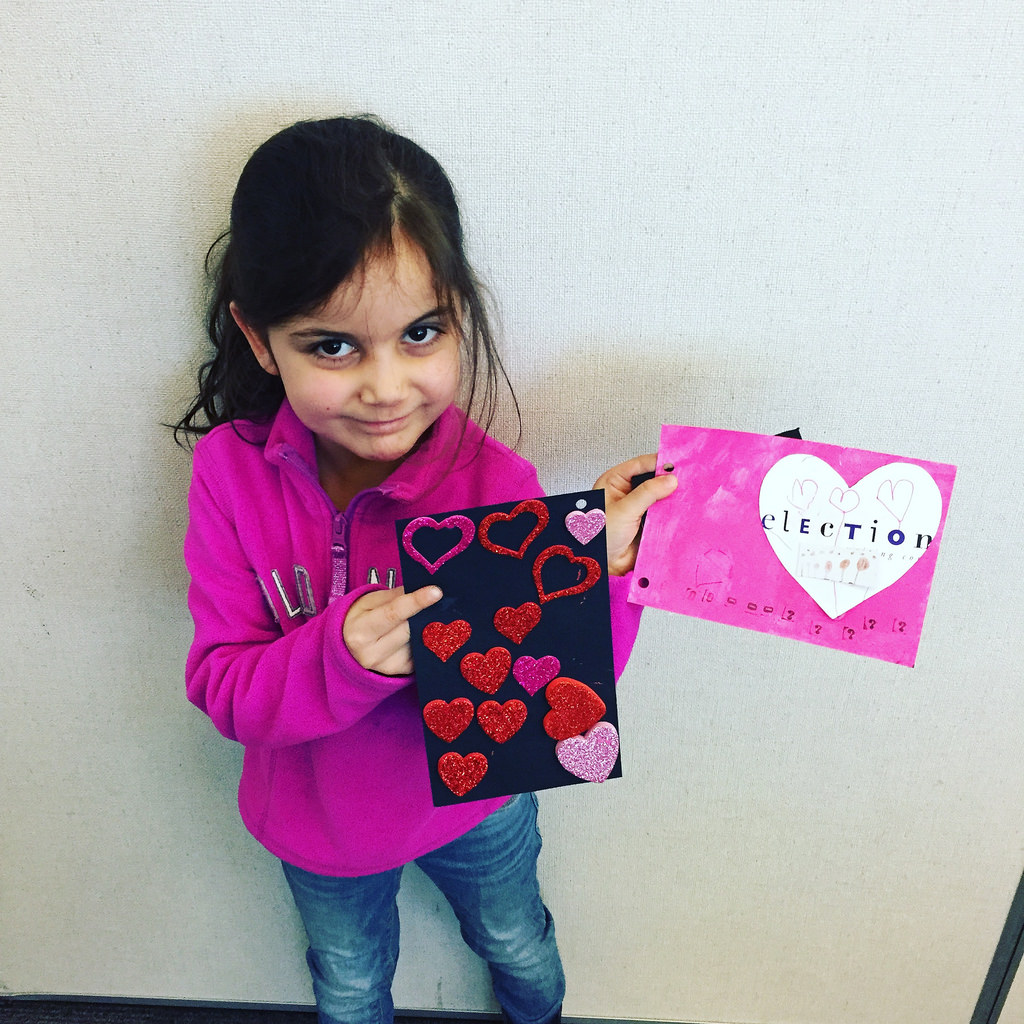 Since 1902, one of the most popular Valentine's candies has been Sweethearts. Sweethearts are light-colored, heart-shaped candies. The crunchy hearts have short phrases such as "Love You" or "True Love" stamped on them.
Sweethearts are also known as "conversation hearts" because, in a way, the hearts are talking. There are other makers of conversation hearts, but for many people in the US, Sweethearts represent Valentine's Day. About 80% of the conversation hearts sold in the US on Valentine's Day are Sweethearts.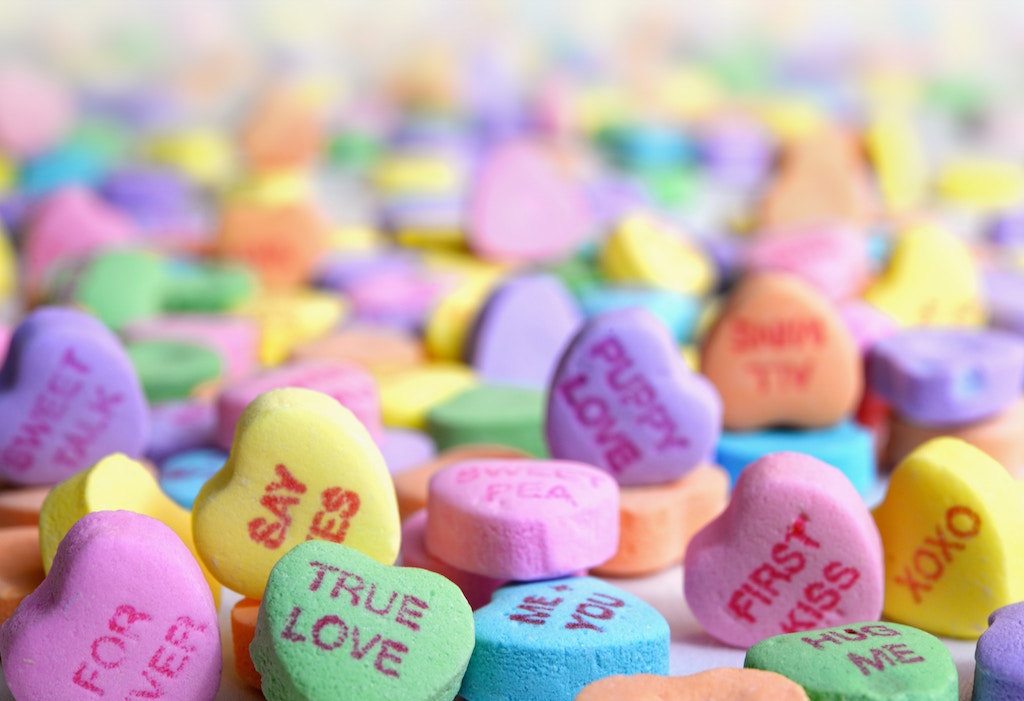 The hearts are especially popular in schools, where students often exchange hearts with special messages or hand out boxes of them as gifts.
The words printed on the hearts have changed over time. A few of the first messages, such as "Be Mine" and "Kiss Me" are still being used. Others, like "LOL" were added or changed to make them more modern. Over the years, there have been hearts that read, "Call Me", "Fax Me", "E-mail Me", and now "Text Me".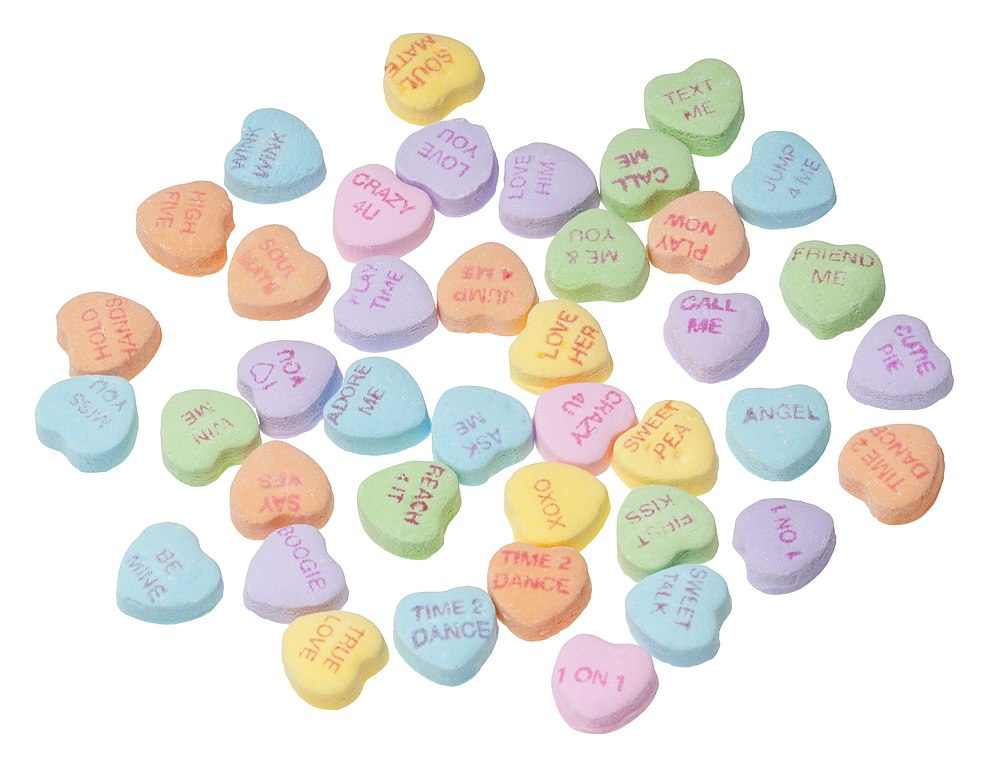 The candies were made by a company called Necco, one of the oldest candy makers in America, and they have been incredibly popular. The company made about 8 billion of the tiny hearts every year. And they sold almost all of them in the six weeks before Valentine's Day.
But in recent years, Necco has had money problems. Even though Sweethearts are very popular, they are just one of the candies that Necco makes. The company also makes Necco Wafers and many other kinds of candy. Necco had troubles in its factories and it lost a lot of money. Last May, the company went out of business.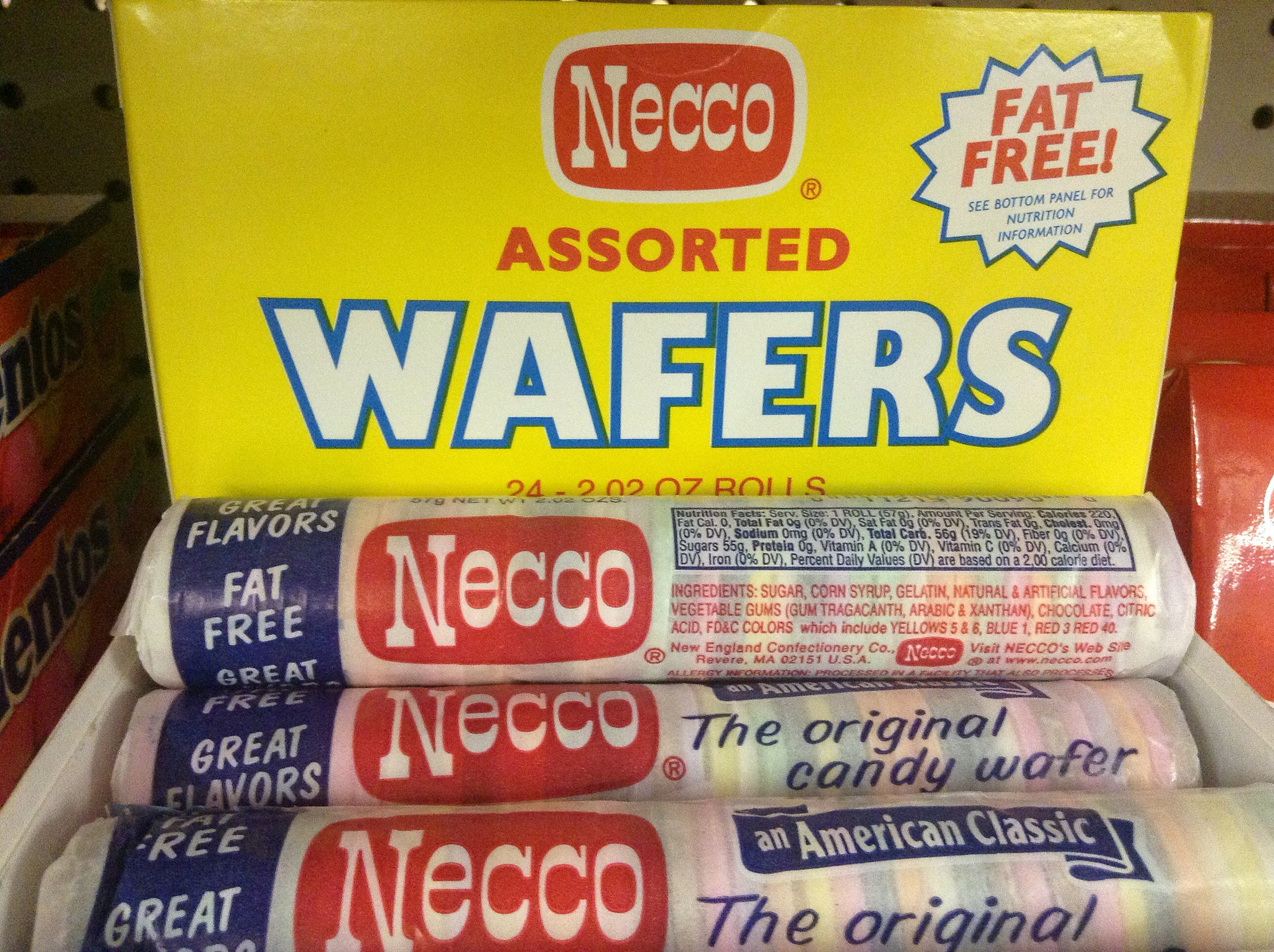 Another business bought Necco, split the company up, and sold off the different candies that it used to make. The Sweethearts business was sold off in July.
In September, the business was sold again, this time to the Spangler candy company. But Spangler has not had enough time to fix the factories and make the candy it needs for this Valentine's Day. The company says it hopes to have Sweethearts back on store shelves next year.
If America's broken candy heart could talk, it might say, "Miss You".