Hunga Tonga-Hunga Ha'apai, Tonga —(Map)
Four years ago, a brand new island rose up out of the South Pacific Ocean near Tonga. Now scientists have visited the island and made some new discoveries.
The new island doesn't have a name yet, so most people are calling it Hunga Tonga-Hunga Haʻapai (HTHH), after the two large islands near it.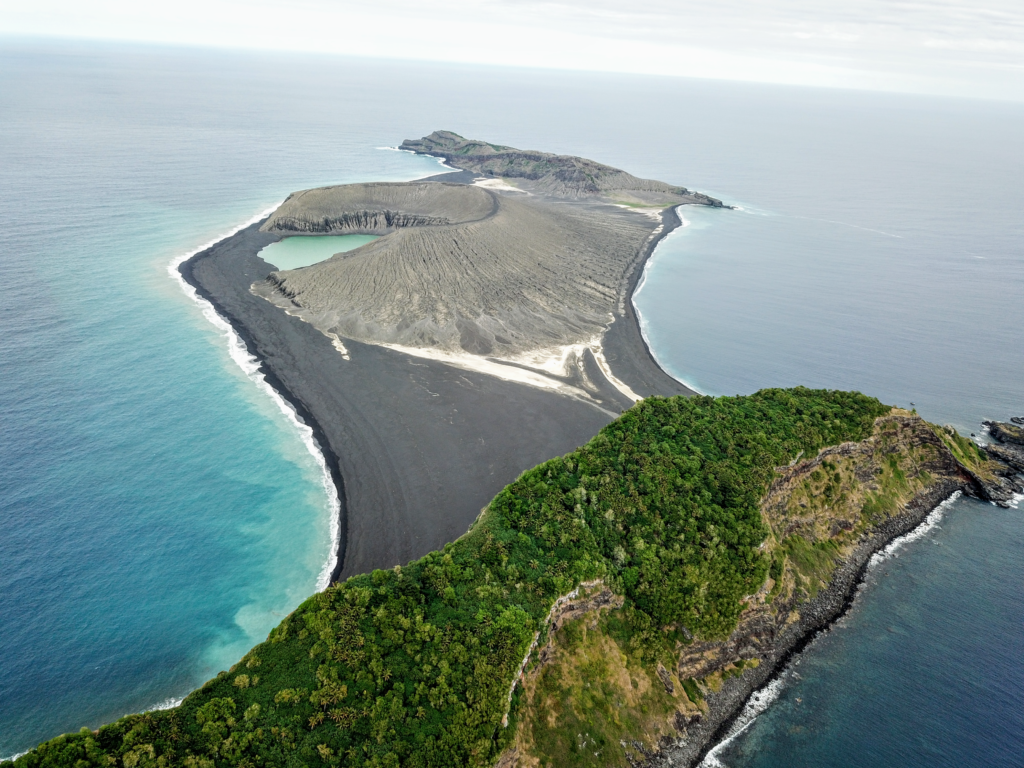 The island is the result of an underwater volcano. It's not unusual for volcanoes to erupt from the sea, but most islands like this disappear quickly. Only three new volcanic islands in the last 150 years have lasted longer than a few months.
Because HTHH lasted longer than expected, NASA was interested in studying it. NASA hopes to learn more about how volcanic islands are shaped by water when they are first formed. They believe this will help them understand more about the surface of other planets, like Mars.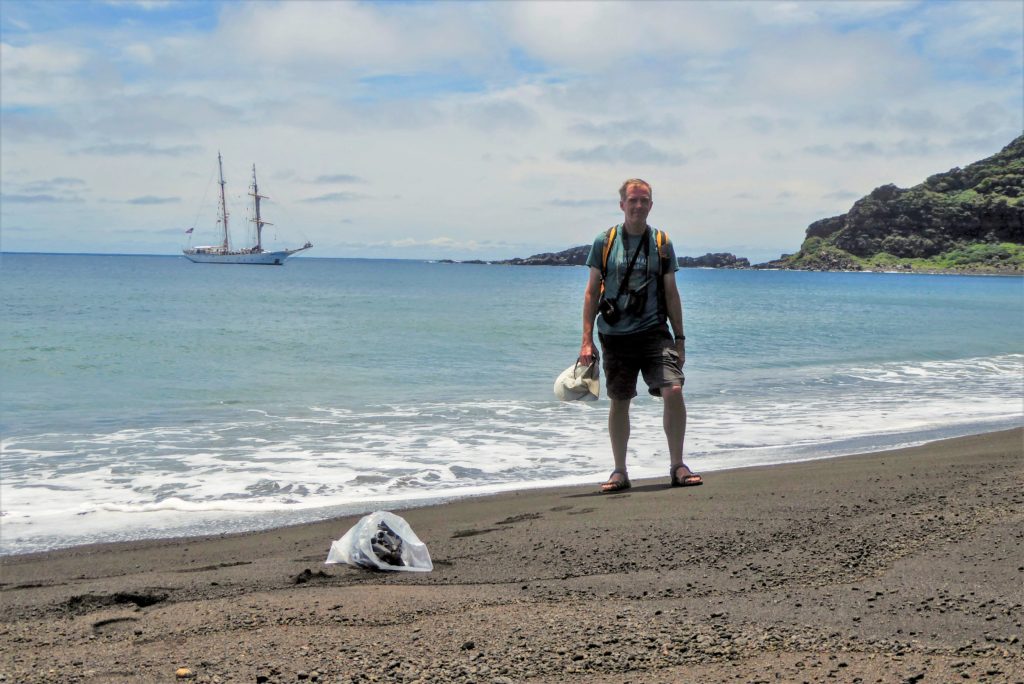 NASA has been studying the island using pictures taken from space. But there are many things that satellite images don't show. For example, NASA didn't know how high the island was or how much space it took up.
Last fall, a group called Sea Education Association (SEA) organized a student research trip to HTHH. NASA scientist Dan Slayback was able to join them. For Mr. Slayback, it was a chance to study the island up close and take measurements that weren't possible using satellite information. Mr. Slayback will use his new measurements to create more detailed maps of HTHH.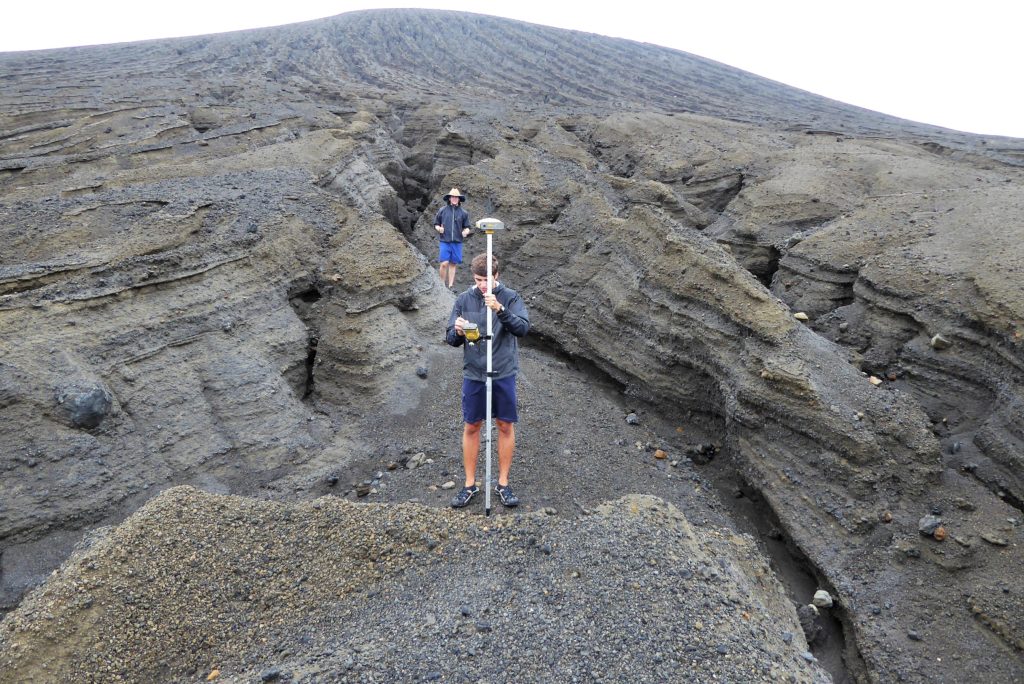 When volcanoes erupt, they leave behind rock and ash. As the rock and ash are hit by water and wind, they erode, or wear down. Mr. Slayback wanted to study the way the island was eroding.
The satellite images showed a lot of erosion from waves on the south beach. But Mr. Slayback discovered that rain was causing more serious erosion higher up. In places, the land had worn down ruts more than 6 1/2 feet (2 meters) deep in just a few years.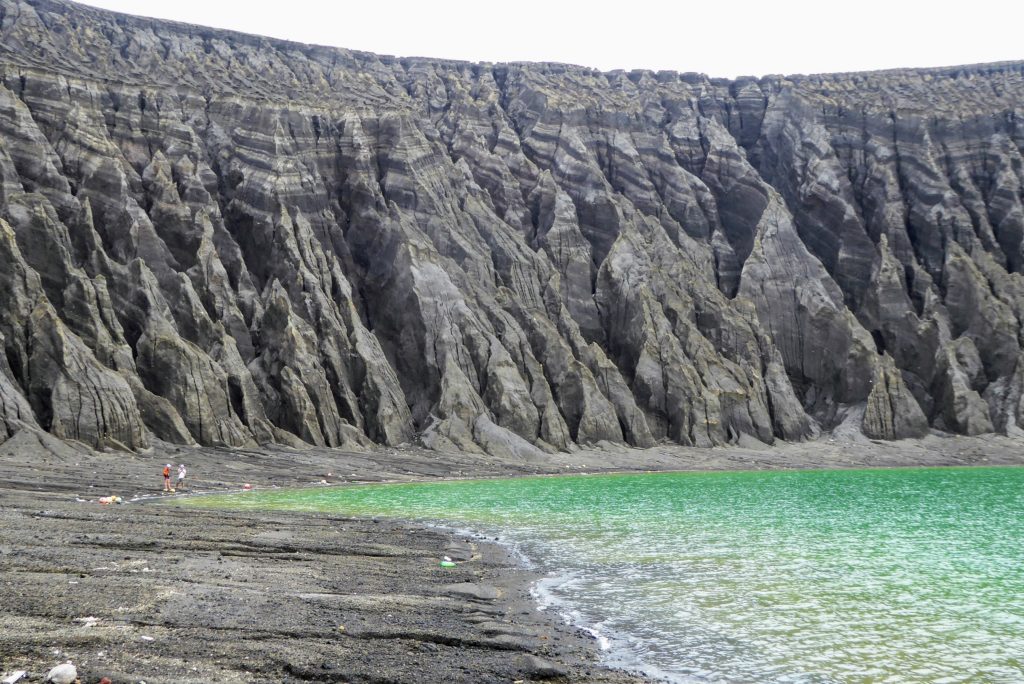 The group found a kind of sticky mud coming from the volcano's cone. The mud has spread over parts of the island, creating a place for seeds to grow.
There are plants growing on much of the island. Most of the plants came from the nearby islands, and were probably started by seeds dropped by the birds that live there.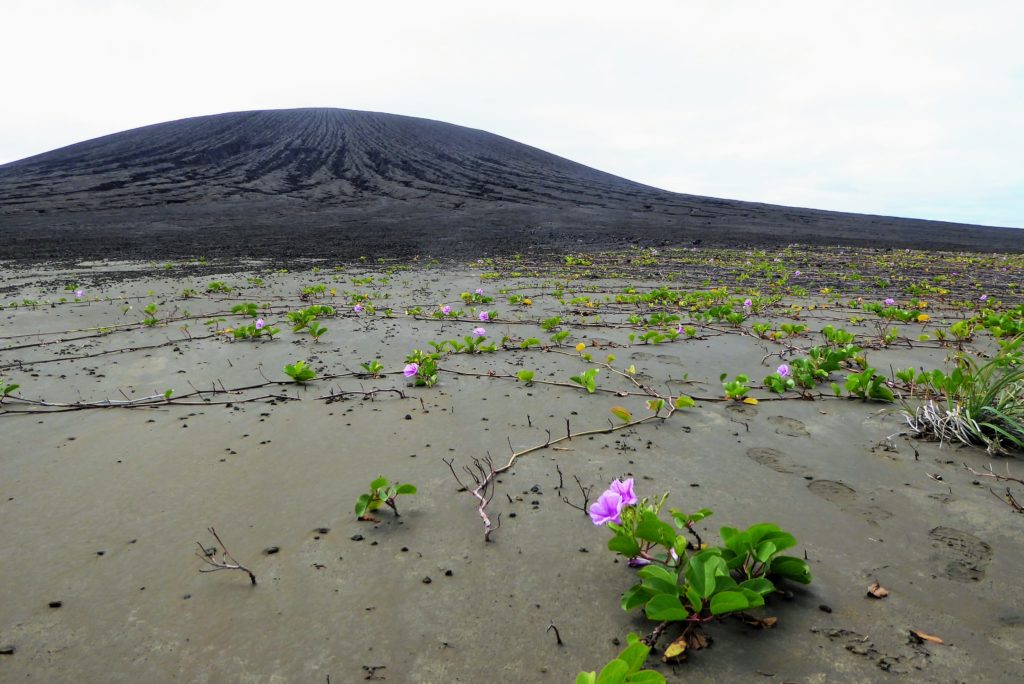 The island has a surprising number of birds. Rachel Scudder, SEA's main scientist, said, "The number of birds, the number of bird eggs, the number of baby chicks was astounding." The group could not visit some parts of the island because they were afraid they would step on baby birds.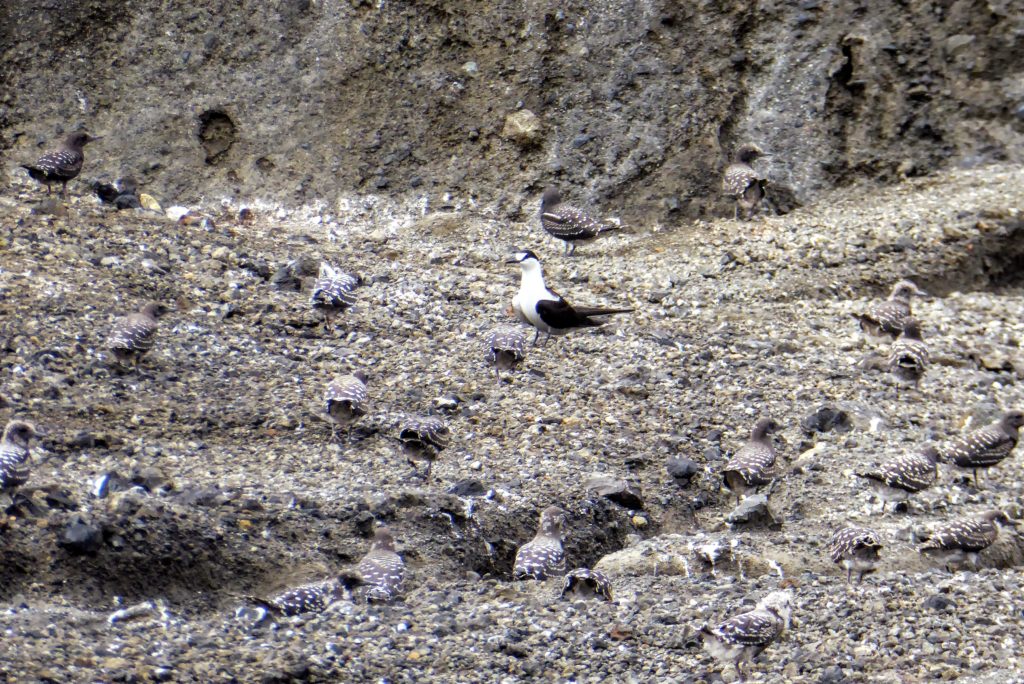 The students discovered that the four-year-old island had lots of human pollution – mainly plastic bottles. The group cleaned up and took 12 large bags of trash away with them.
At first, NASA believed that the island would not last long. Now they say it might last tens or maybe even hundreds of years.
SEA and Mr. Slayback are already hoping to make a trip back to HTHH next year to learn more.
😕
This map has not been loaded because of your cookie choices. To view the content, you can accept 'Non-necessary' cookies.