Today NewsForKids.net takes a look at three big stories in the news this weekend: flooding in the US Midwest, the final Mueller report, and protests against Brexit.
Floods in the US Midwest
Rain, and melted ice and snow have flooded large areas of America's Midwest, including Illinois, Iowa, Kansas, Minnesota, Missouri, Nebraska, and South Dakota. Many areas have called for a state of emergency.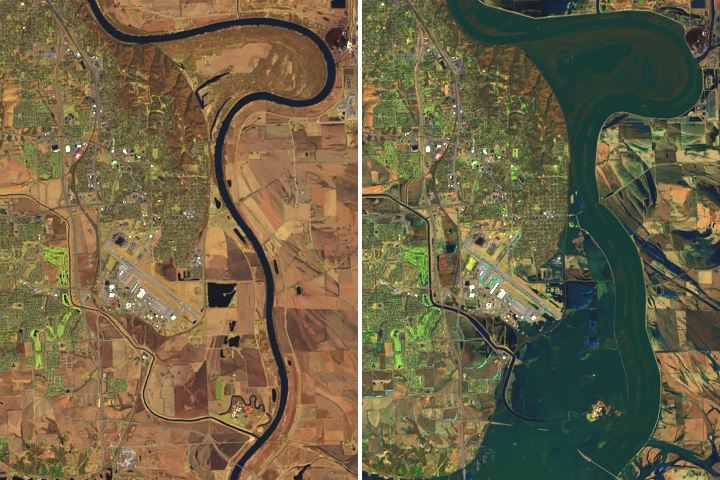 The flooding has ruined many farms and other businesses. Towns have been completely flooded, forcing everyone to leave. The flooding has left thousands of people homeless, and at least four people have died. Experts say the floods have caused damage worth over $3 billion so far. Nebraska has been hit especially hard, with widespread flooding and over $1 billion in damage.
NOAA, a US government group that watches the weather, has predicted that the flooding could spread to other areas and continue through May. The waters that are high now will get even higher as more snow melts and more rain falls.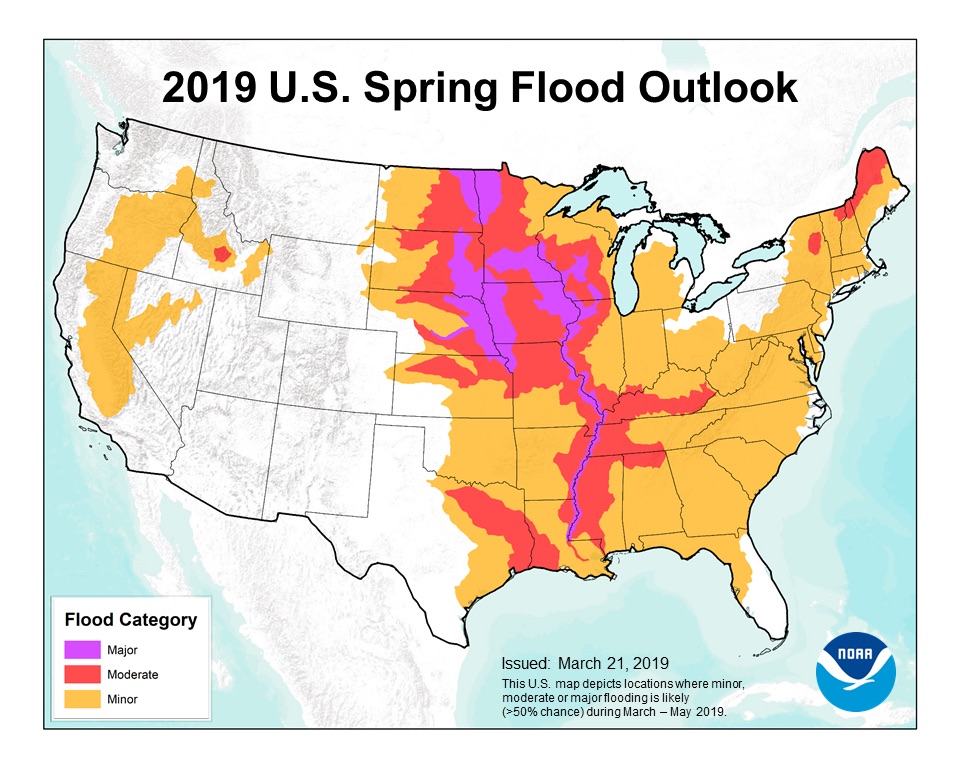 Mueller Report
Soon after Donald Trump was elected president of the United States, some people began questioning whether there were connections between the people working to elect Mr. Trump and the Russian government. Connections like that are against the law.
Robert Mueller was chosen as a "special counsel". His job was to investigate – to try and find out what really happened. Mr. Mueller used to be in charge of the FBI. He has been working with a team of lawyers since May, 2017.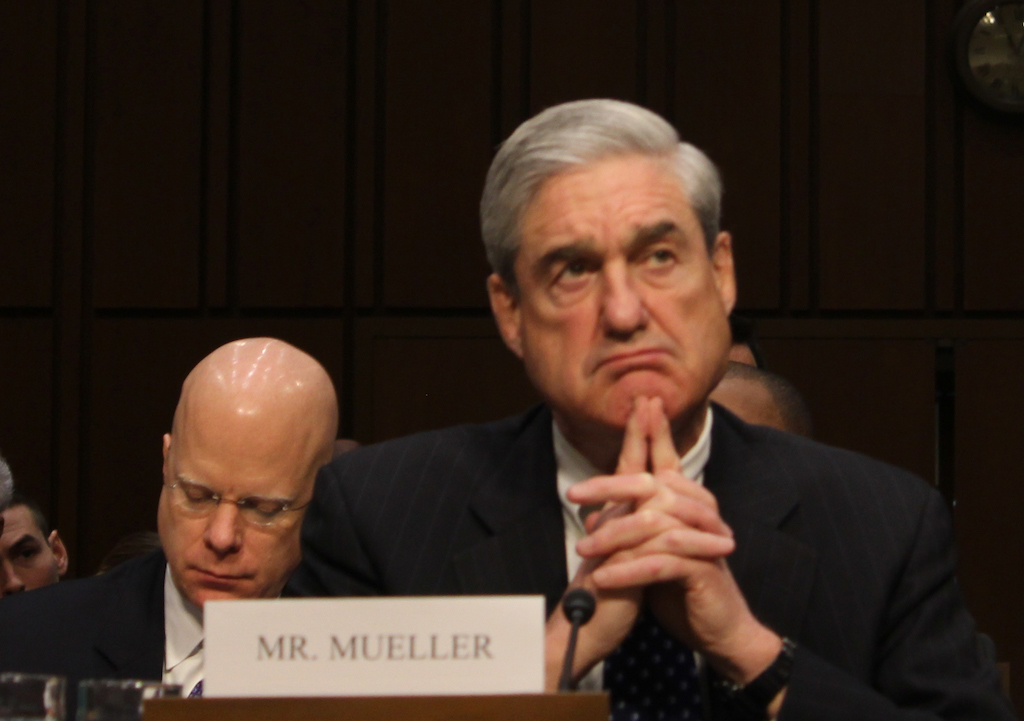 Because of Mr. Mueller's investigation, 34 people have been charged with crimes. Many of them were people who worked closely with Mr. Trump.
Now, almost two years later, Mr. Mueller's report is finished. No one knows what is in the final report. The report has been given to William Barr, who is the attorney general – the country's top lawyer. Mr. Barr was chosen for the job by Mr. Trump. Both Democrats and Republicans are pushing for Mr. Barr to share the report fully with the public.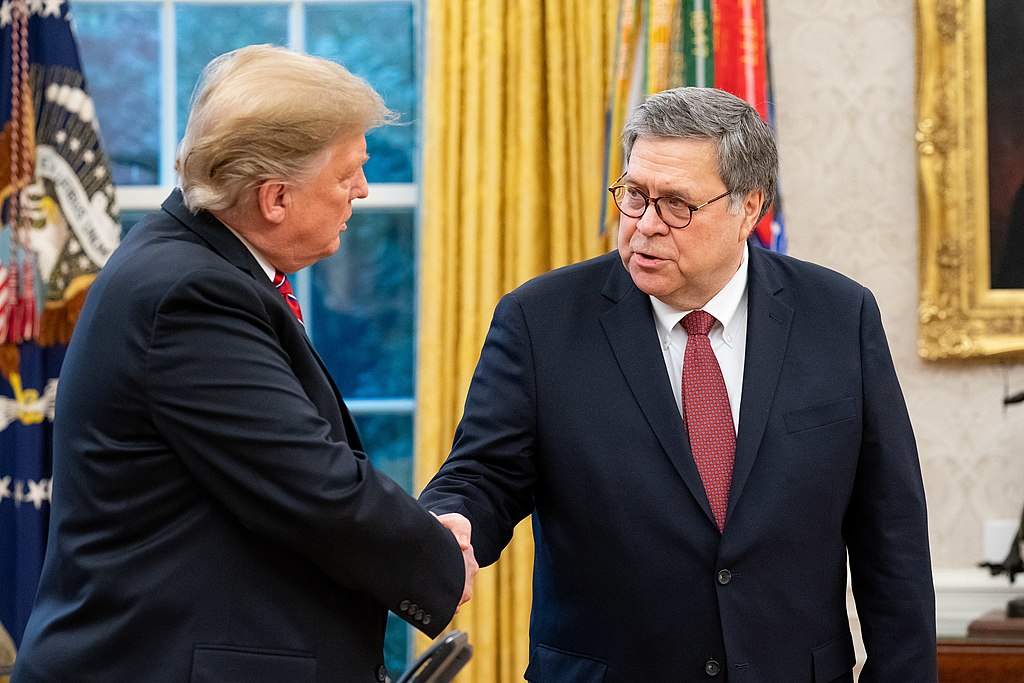 Brexit Update and Protests
On Saturday, over 1 million people protested in London, asking for a second "People's Vote" on Brexit. But Brexit – Great Britain's plan to leave the European Union (EU) – remains as complicated and hard to predict as ever.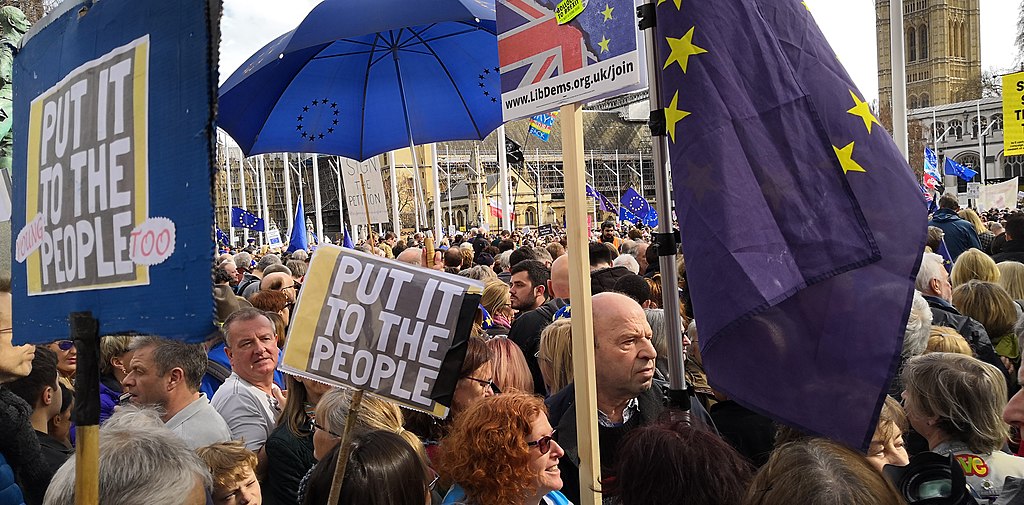 Parliament has voted against Prime Minister Theresa May's Brexit plan twice. An old rule of Parliament suggests that her plan can't be voted on a third time. Parliament has voted not to leave without a deal and to ask the EU for a delay.
Ms. May has requested that the EU extend the March 29 deadline. The EU said that the UK could either have a two-week delay or a two-month delay. But to get the two-month delay, the EU said that Parliament would first have to agree to Ms. May's plan.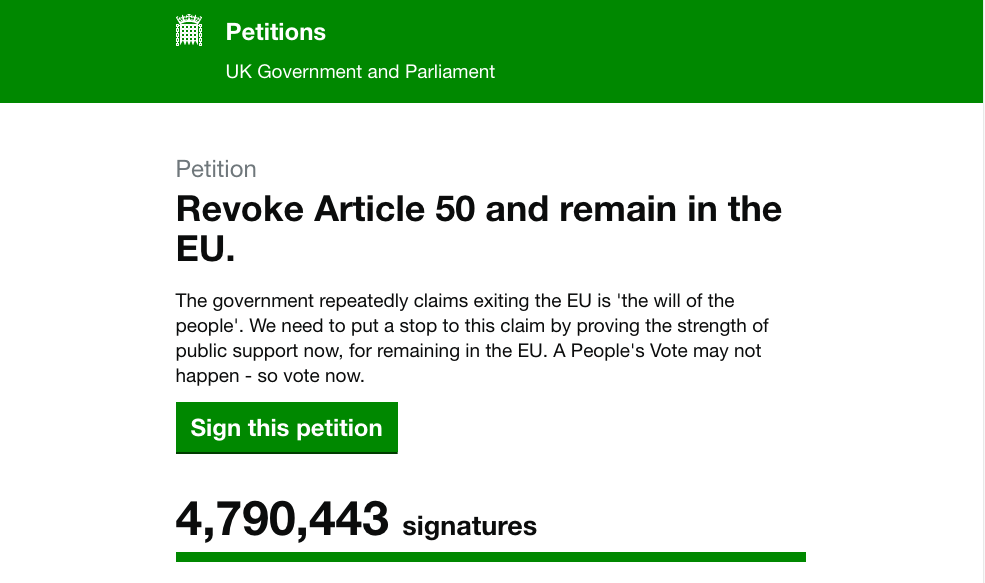 On Wednesday, a petition was posted online, asking Parliament to stop Brexit. A petition is a special request that people sign to show they agree. The petition was so popular that it broke Parliament's website for a while. Parliament petitions need 100,000 people to sign before Parliament will discuss the request. So far, close to 5 million people have signed this petition.