Seattle, Washington —(Map)
The county government near Seattle, Washington is struggling with an unusual problem: bald eagles are taking trash from a garbage dump and dropping it in the yards of people who live nearby.
The Cedar Hills Regional Landfill is a massive garbage dump that covers an area the size of 700 football fields. 5 million pounds (2.3 million kilograms) of trash are brought to the dump every day.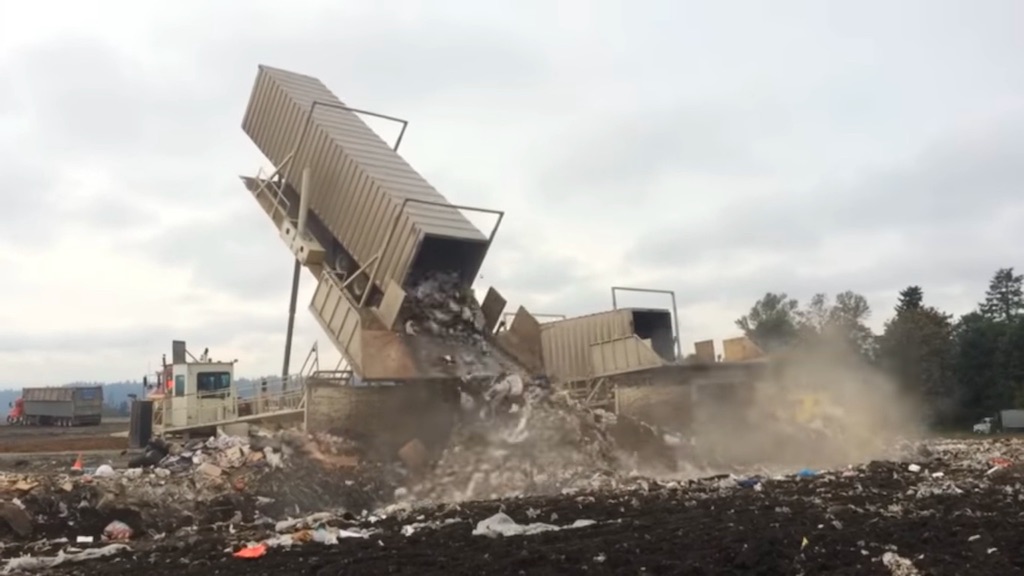 The landfill is run by the King County government. The county has been planning on closing the dump for years, since it is very close to full. Instead, each time they have decided to make the landfill larger.
The government recently held a meeting to talk about the problems with the landfill. Landfills present many problems for people who live nearby. Not only do they smell bad, they can contain dangerous gases and chemicals which can spread through the air and possibly through water underground.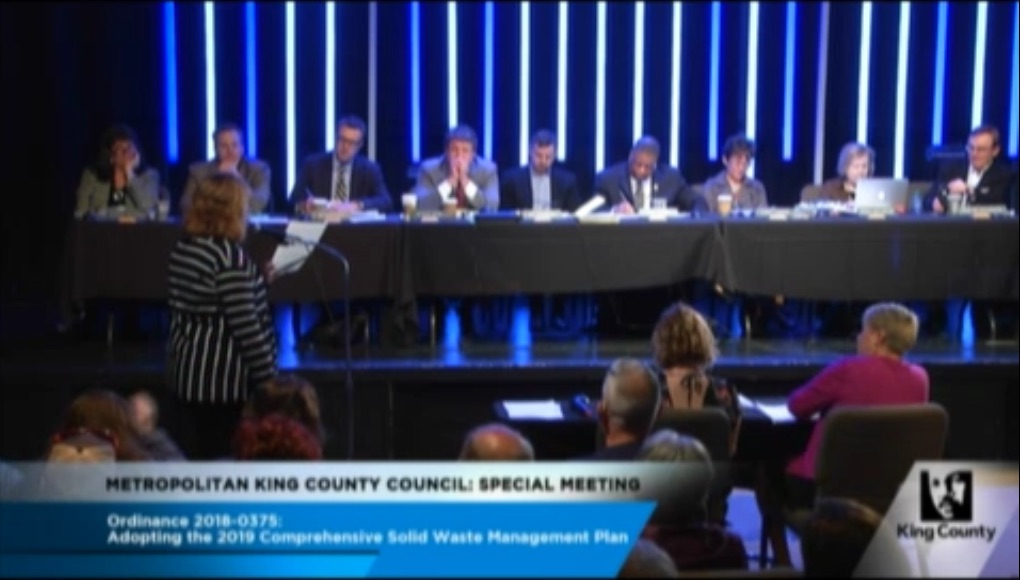 But an unusual problem is worrying many of the neighbors of the landfill: the 200 bald eagles who live near the dump. Like many birds, the eagles have learned that the dump can be an easy place to find food. The birds search through the trash trying to find things to eat.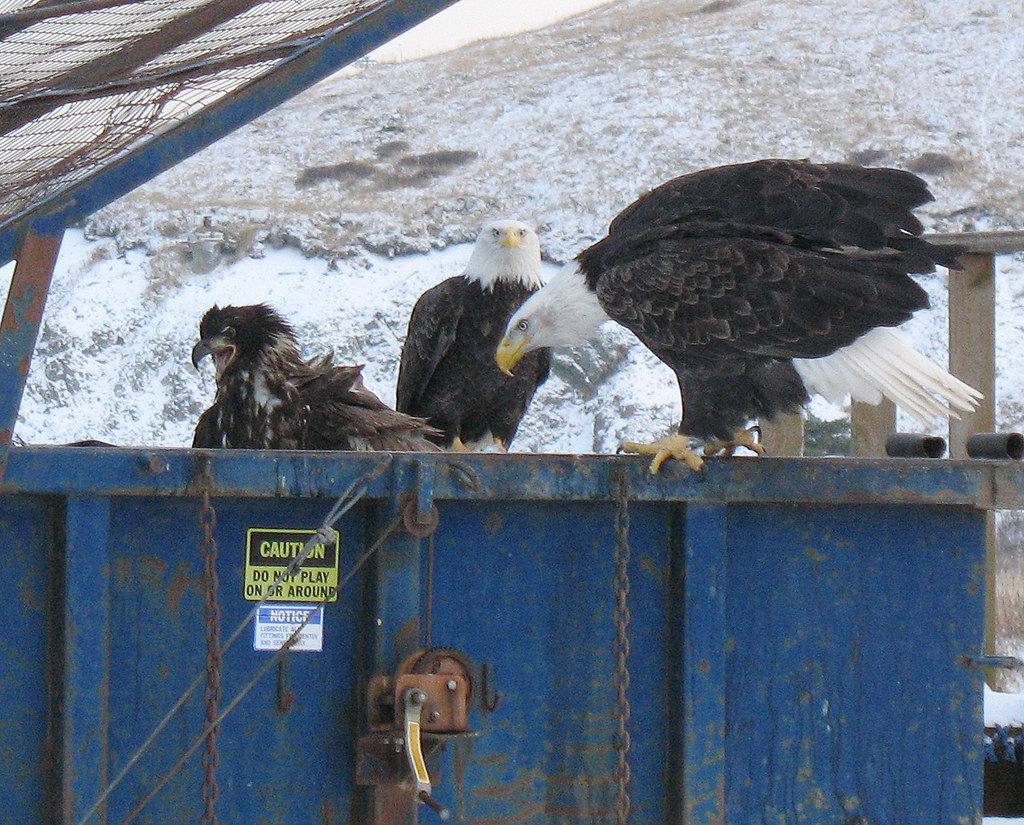 Unlike smaller birds, the eagles' strong claws allow them to pick things up and carry them away. Later, the eagles drop these bits of garbage into the yards of people who live near the dump.
David Vogel is one of these neighbors. At the meeting he held up a plastic bag. Inside the bag was a container of human blood that had been dropped in his yard by an eagle. "Anybody that lives within close flying distance of the landfill knows that the eagles deposit [drop] this stuff all over the place," he said.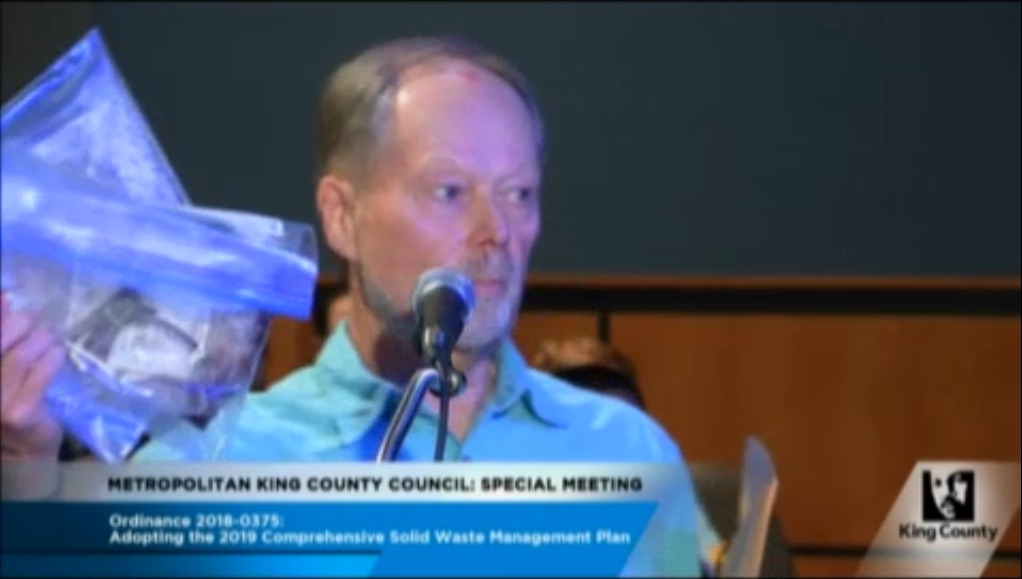 The government agrees that they need to do something. At the meeting, they decided to try and come up with a "bird management plan".
Controlling the eagles will not be easy. Bald eagles are the national bird of the United States. In the 1960s, they were in danger of dying out, but now their numbers have grown larger. But the birds are still protected. It is still against the law to shoot, trap, or even bother the birds.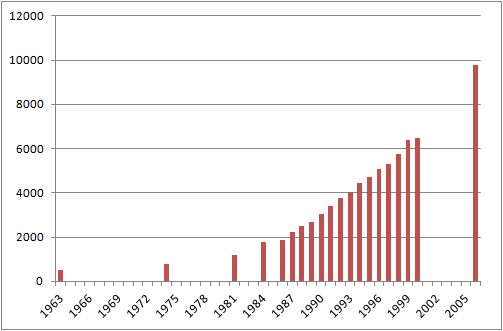 Because the landfill is so large, it will not be possible to cover it all with nets to keep the birds out. Unlike the crows and seagulls which also find food at the dump, the eagles do not scare easily. Workers at the landfill tried to scare the eagles away with a drone last year, but the eagles attacked the drone and broke it.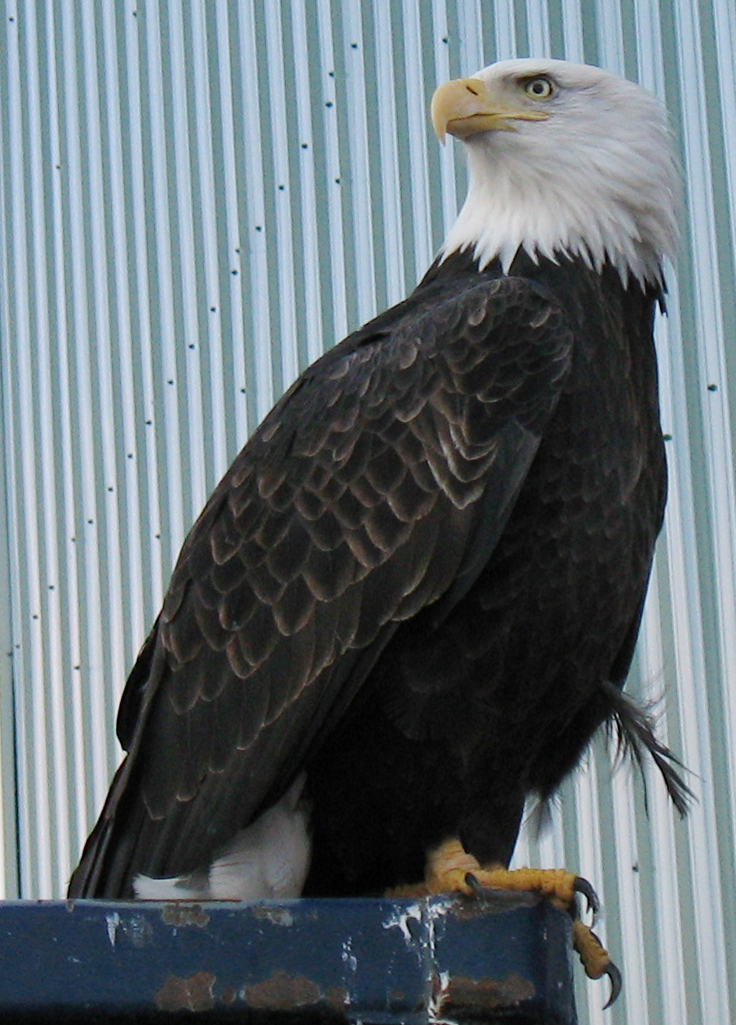 One thing that does seem to scare the eagles away is a dummy dressed up like a person – sort of like a scarecrow. But that only keeps the birds out of one area of the landfill. Fireworks, like bottle rockets, also seem to drive the eagles away. Kevin McGowan, who is an expert in birds, says this only works for a short period of time. "It's like shoveling snow. You do it once, then you're going to have to do it again."