For years, meat substitutes haven't gotten much attention. Now, with more interest in planet-healthy choices and the improved quality of meat substitutes, they appear to be hitting the big time. Makers of fake meat such as Impossible Foods and Beyond Meat are having more and more success getting their products into popular stores and restaurants.
Last month, Burger King announced that it would try out a meatless version of its famous hamburger, the Whopper. The burger, called the "Impossible Whopper" is made by a company called Impossible Foods and has no animal products in it. The move is a big change for Burger King, which prints "100% beef" on the wrappers of its Whoppers.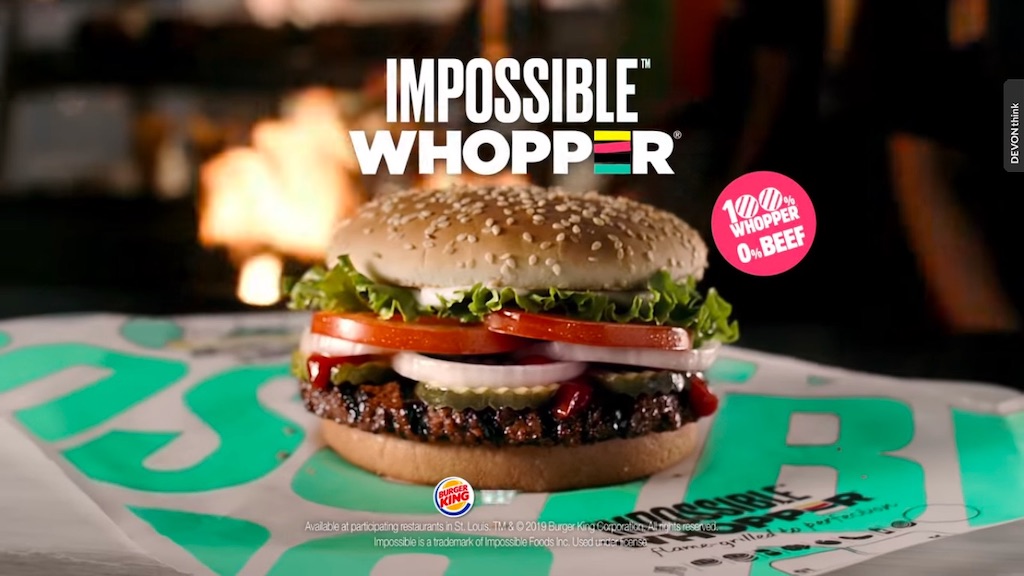 After a short test period in restaurants around St. Louis, Missouri, Burger King announced that the Impossible Whopper will be sold in all of its US restaurants by the end of the year. The company reports that its customers, and even its cooks, can't tell the difference between the original Whopper and the meatless version. Impossible Foods "meat" is also being sold in White Castle, Qdoba, and other restaurant chains. The company says its products are so popular, that it's having trouble making enough.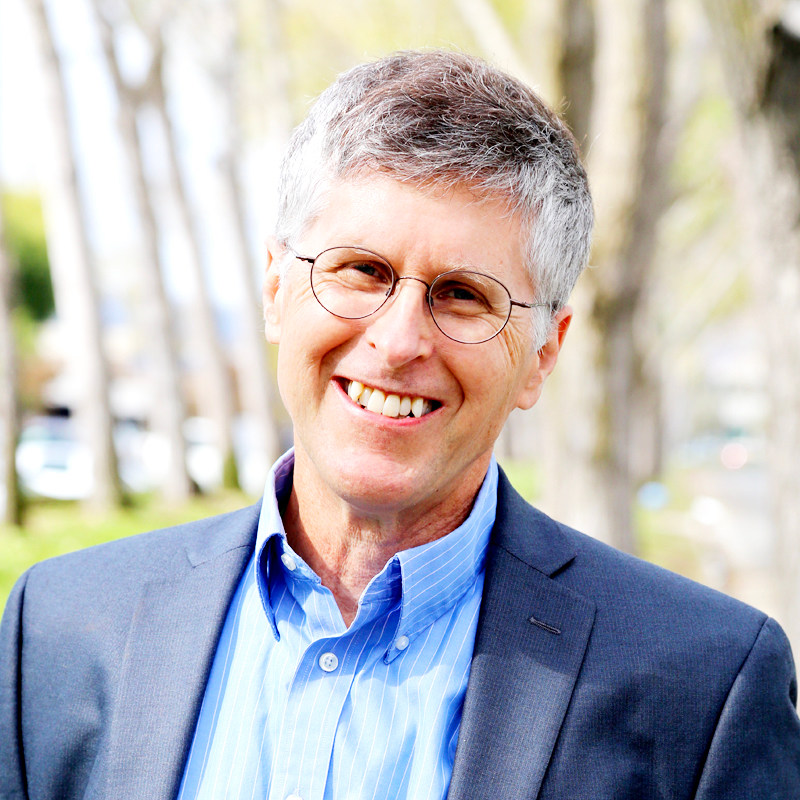 Impossible Foods has been working for years to create its meat substitute. The company was started by Pat Brown. Mr. Brown is a vegan – someone who doesn't eat meat or any products that come from animals, such as eggs, milk, or cheese.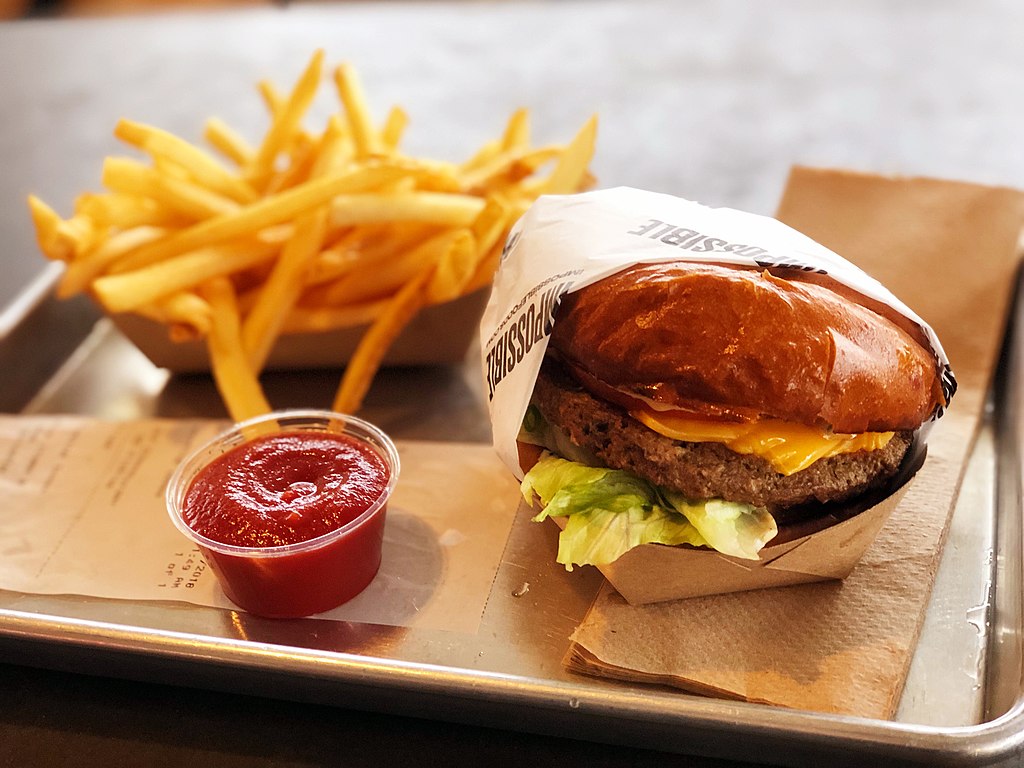 Mr. Brown believes it's important for the planet that people stop eating meat. But he also believes most meat eaters won't stop unless they have a substitute that tastes just like real meat. After years of research, Impossible Foods believes that most people can't tell their meat substitute from the real thing.
Beyond Meat is another company making meat substitutes that taste like the real thing. Beyond Meat makes beef, chicken, and sausage substitutes. Beyond Meat products are sold in many chain restaurants such as Del Taco, Carl's Jr., and T.G.I. Friday's. But they are also sold in thousands of grocery stores owned by companies such as Kroger, Tesco, and Walmart.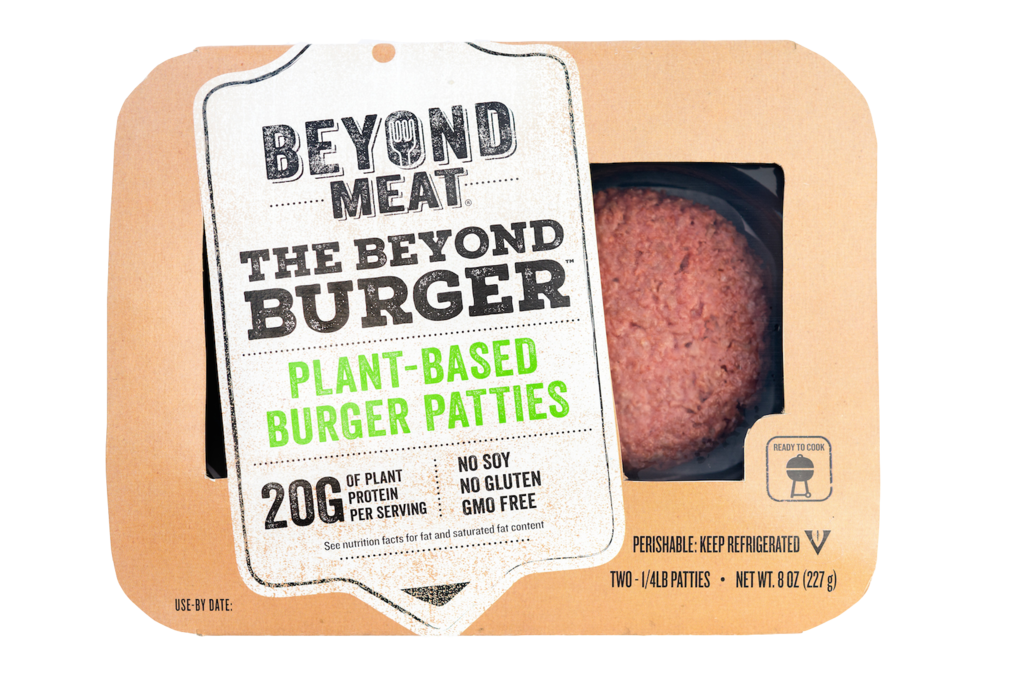 The companies making fake meat have spent a lot of money as they researched their products and tried to interest people in their meat substitutes. Now they may be in a good position to make that money back.
The effects of climate change have become more real for many people. As people learn that one of the simplest things they can do to help stop climate change is to stop eating meat, the interest in these products has grown worldwide.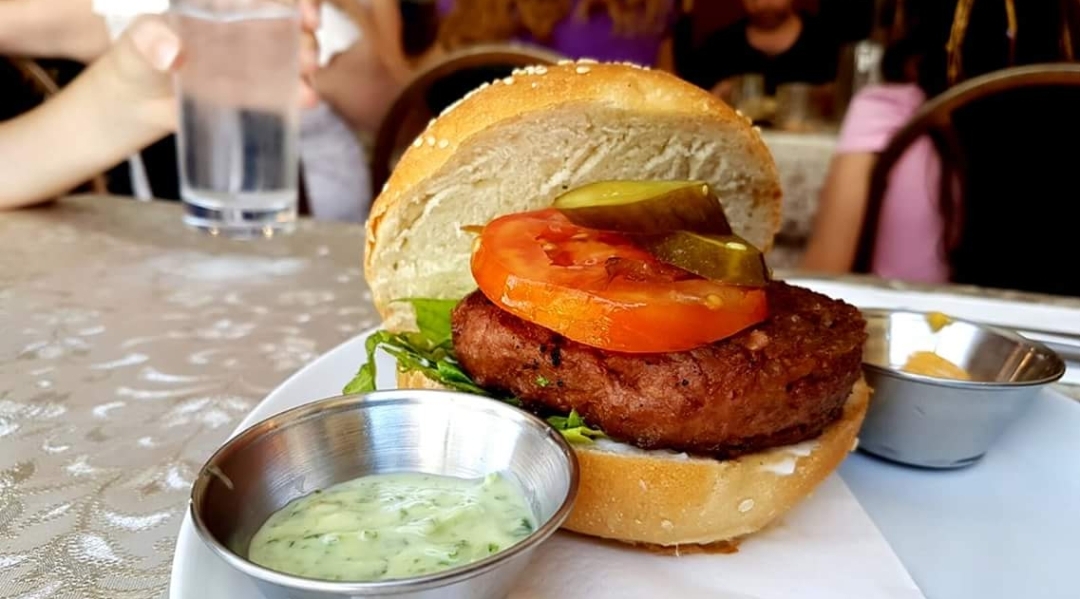 The companies offer a tasty, plant-based replacement for meat that is animal friendly and much easier on the planet. The cost to the environment from these burgers is a tiny fraction of the environmental cost of a real beef burger. As an added bonus, the burgers are healthier for the people who eat them, too.
---
Did you know…?
McDonald's tried a McVegan sandwich in Sweden and Finland last year, but it doesn't have a similar choice in its other restaurants. Now over 200,000 people have signed a request to McDonalds, asking the restaurant to offer a fake meat burger to their customers, as well.