Last October, Australia put out a new $50 bill, which is harder to copy. Sadly, the bills have a spelling mistake that didn't get noticed until after the bank had put out 46 million of them.
The Reserve Bank of Australia (RBA) is in charge of making Australia's paper money. In recent years, they have been changing the bills that Australians use in order to make them more secure.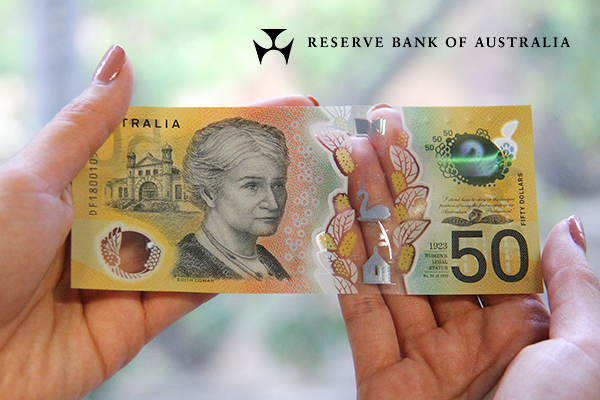 The new $50 bills include several new security changes. For example, the bills have images that only show up in certain light, and other images that line up when the bill is viewed in a certain way. The new notes also have a see-through clear patch built into them.
Another change added to make the bills harder to copy is tiny writing called "microprinting". The spelling mistake was hidden in this microprinting, and wasn't spotted until the bills had been out in public for over four months.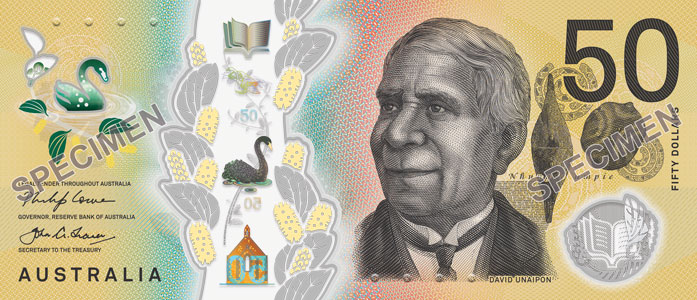 On the front, the new bills show the Australian writer and inventor, David Unaipon.
On the back, the bills have a picture of Edith Cowan. Ms. Cowan was the first female Member of Parliament in Australia.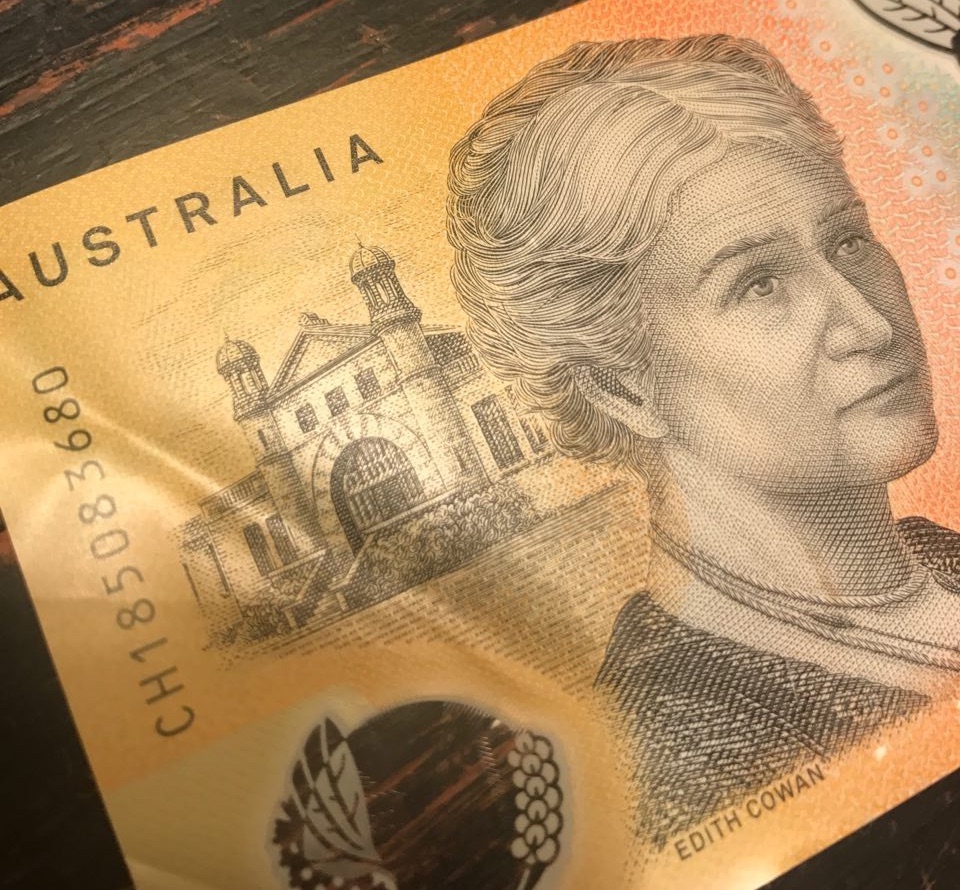 Behind Ms. Cowan's head on the bill is a picture of a hospital, with what looks like a grass lawn in front of it. But the grass is actually microprinting. In fact, the microprinting is a quote from the first speech that Ms. Cowan made to the Western Australia Parliament in 1921.
The quote from Ms. Cowan's speech begins, "It is a great responsibility to be the only woman here…" But the quote was typed in with the word responsibility misspelled responsibilty. It's missing the final "i". And since the microprinting uses Ms. Cowan's quote three times, the mistake is repeated three times.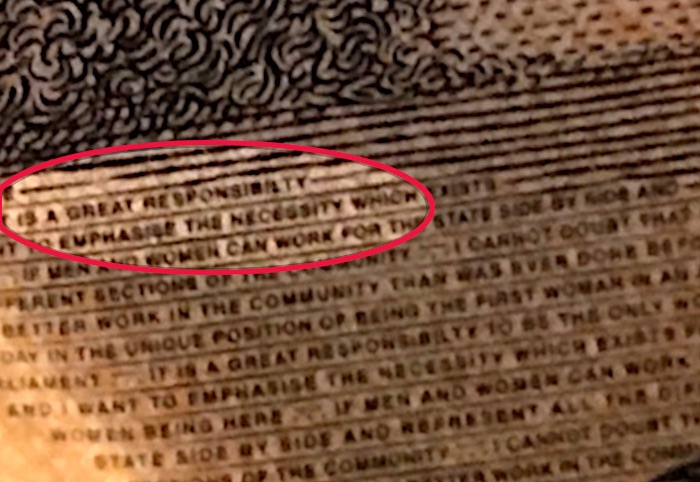 Word spread about the mistake after a listener contacted a radio station and sent in a photo showing a magnified view of the $50 note.
The RBA says that it will fix the mistake on bills that are printed in the future. But it won't collect the 46 million bills which have already gone out with the mistake on them.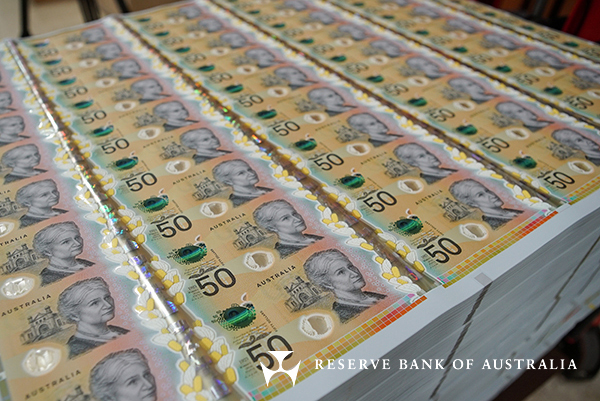 The RBA did not say if anyone had taken responsibility for the mistake.