Paris, France —(Map)
The FIFA Women's World Cup begins today. Teams from 24 countries will meet in stadiums across France to decide which country has the best women's soccer (football) team in the world.
This is the eighth Women's World Cup. The contest began in 1991 and is held every four years.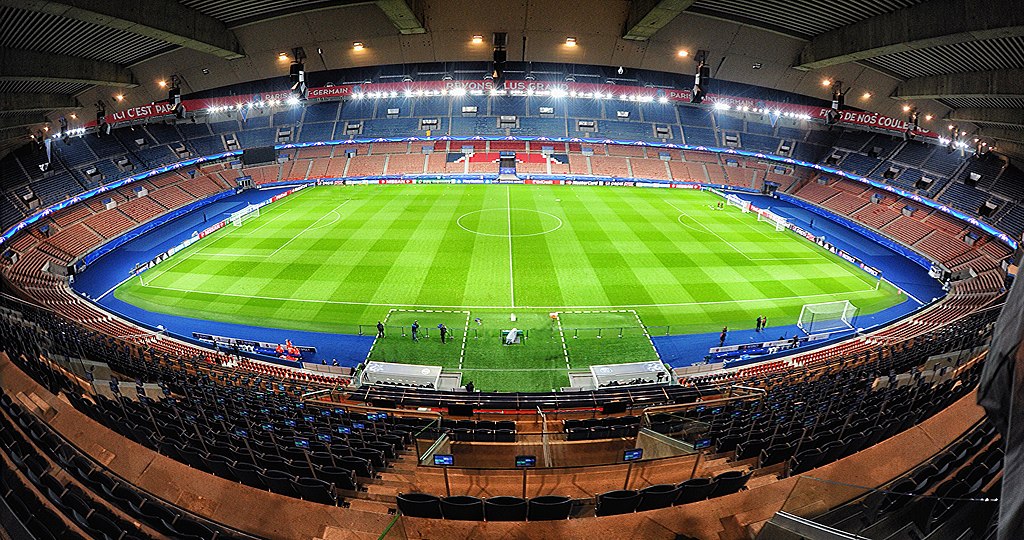 The 24 competing countries have been split into six different groups. France, USA, England, Germany, Canada, and Australia are each the expected leaders in their groups.
The US women's team has won the World Cup three times, and is hoping to win a fourth. The US team has three co-captains who have each been to the World Cup three or more times.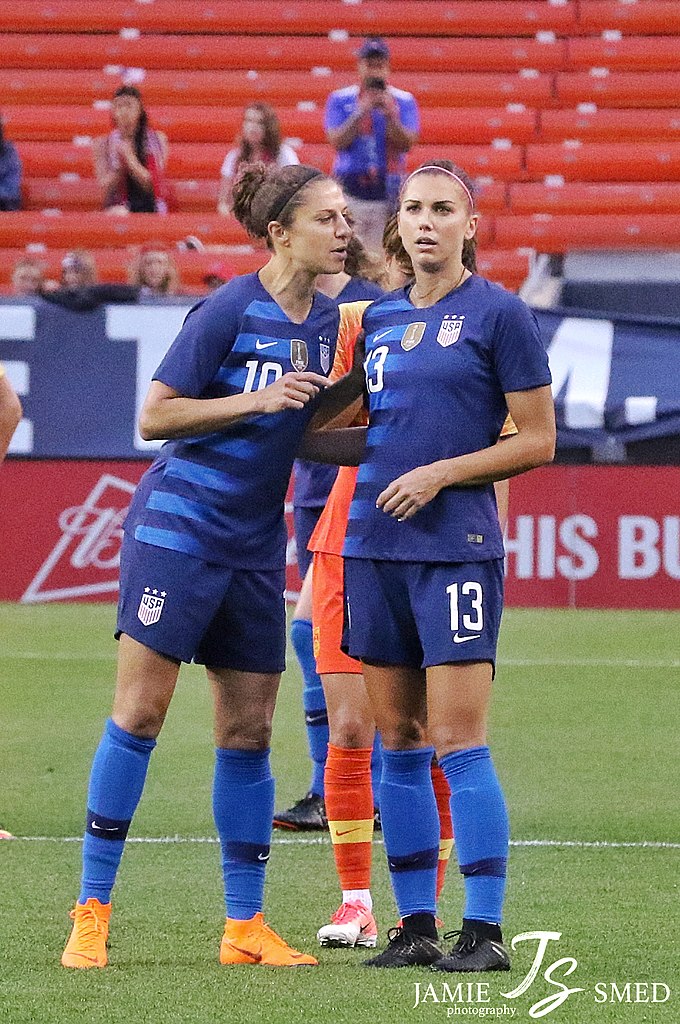 But some people believe the French team, known as Les Bleues, might have a better chance. Many of the women on the French team normally play on Europe's best female team, Olympique Lionnais, which has won four Champions League trophies in a row. France's captain is Amandine Henry.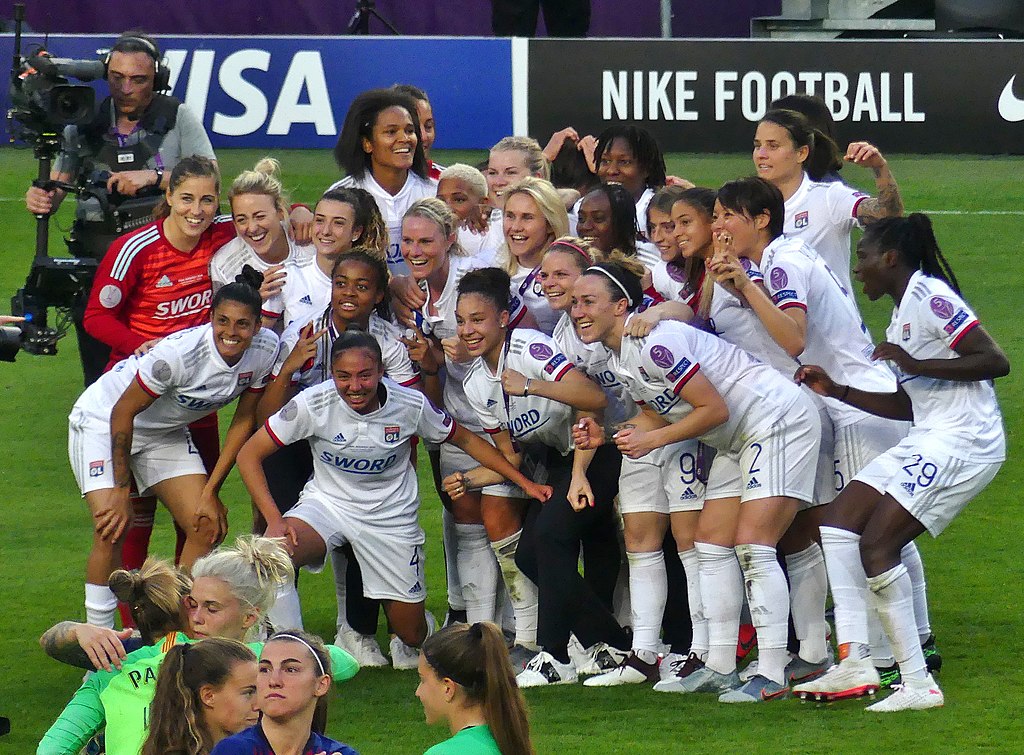 Interest in the Women's World Cup this year is even higher than it was four years ago. Over 720,000 tickets have already been sold. Tickets for the opening game between France and South Korea sold out in less than two days. Hundreds of millions of viewers are expected to watch the contest on TV and over the internet.
Women's soccer is becoming more popular around the world. In the US, women's soccer is actually more popular than men's soccer. In spite of this popularity, many women are upset because women's soccer is still treated differently from men's soccer.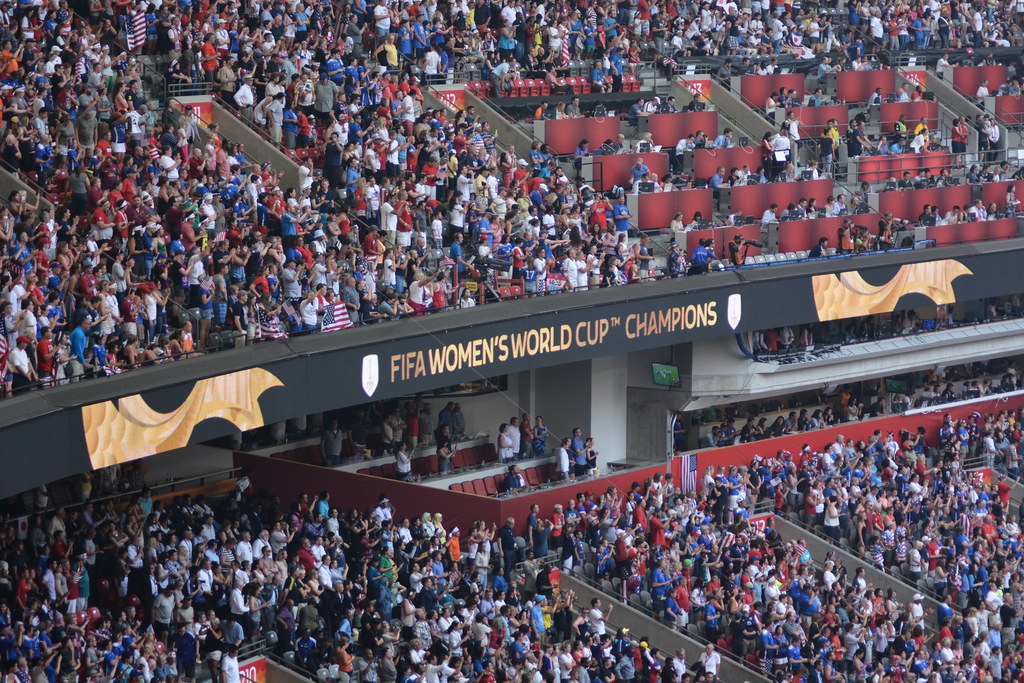 The winning World Cup team will earn $4 million. The second place team will take home $2.6 million. Teams that don't do so well will earn less money.
In all, the women's teams will earn a total of $30 million. Though that's twice as much prize money as in the 2015 contest, it's still a tiny amount compared to the $400 million given to the 32 teams in last year's Men's World Cup.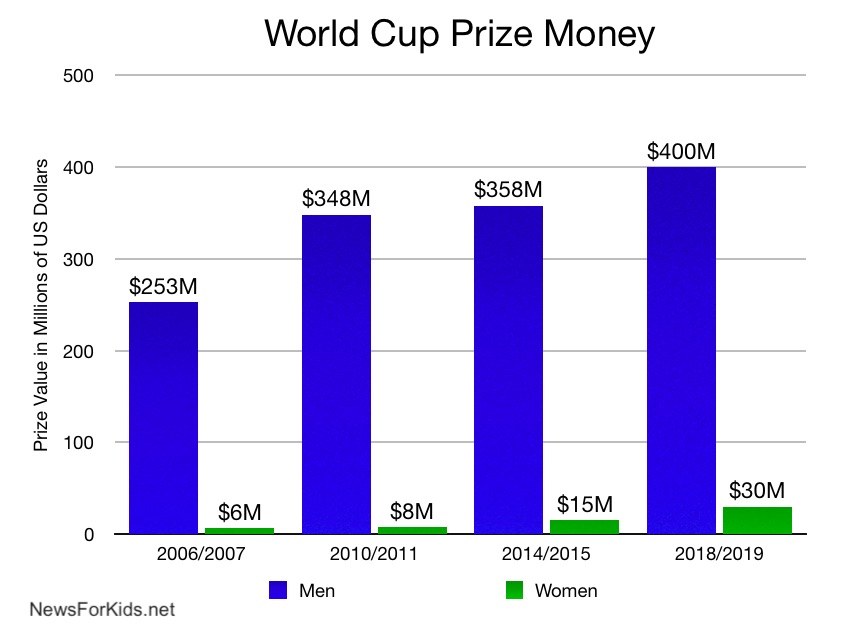 Hope Solo, a goalkeeper for the US in the last World Cup, says, "There is no excuse for that in this day and age." Ms. Solo is part of a group of women suing US Soccer for equal pay and better support for women's soccer. The entire US team is taking part in that lawsuit.
Norway's Ada Hegerberg, who some people believe is the world's best female player, won't even appear at the World Cup. Norway was the first country to offer male and female soccer players equal pay, but Ms. Hegerberg believes that Norway still doesn't treat women soccer players fairly. As a protest, she refuses to play on the national team.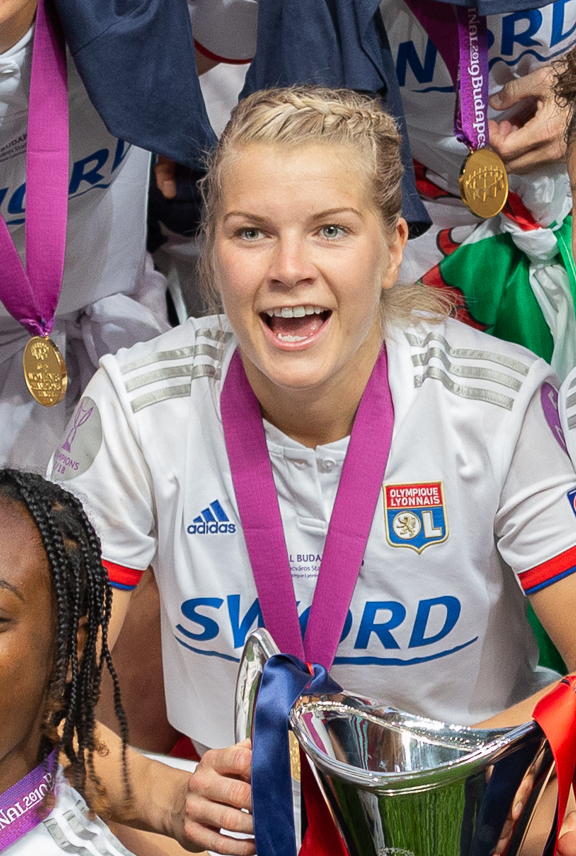 As the world's best female soccer players take to the field in this World Cup, they're eager to win. But they also want to leave the sport a little bit better for the women who come after them.
The competition kicks off tonight as France plays South Korea and Norway meets Nigeria. The contest will continue for a month until the final on July 7.
(Front page image source: IQRemix, via Flickr.com.)
😕
This map has not been loaded because of your cookie choices. To view the content, you can accept 'Non-necessary' cookies.