Moscow, Russia —(Map)
Thursday was the first day of the 2018 FIFA World Cup. This marks the beginning of a month of soccer, as the 32 best men's national soccer teams will compete to see who will become the next world's champion.
Soccer (or "football", as most of the world calls it) is the most popular sport on earth. The World Cup is a soccer contest created to decide which country has the best soccer team in the world. The contest was started in 1930, and is held once every four years.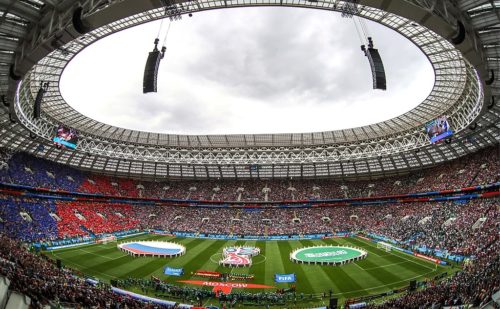 The World Cup is so popular that more people watch it than any other sports event. FIFA says that more than 1 billion people watched the final game of the 2014 contest.
This year's World Cup is being held in Russia. There are 12 different stadiums where the games will be played. Some of the stadiums were built just for the World Cup.
Hundreds of thousands of people from different countries have gone to Russia to watch the soccer games, and to cheer on their teams.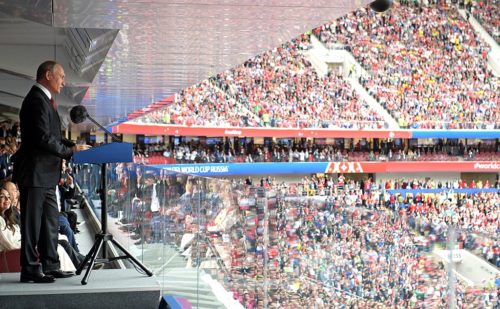 The opening day was yesterday. Russian president, Vladimir Putin, gave a welcome speech to a crowd of 78,000 people in Luzhniki Stadium in Moscow. He said that Russians were "happy to host the World Cup in our country."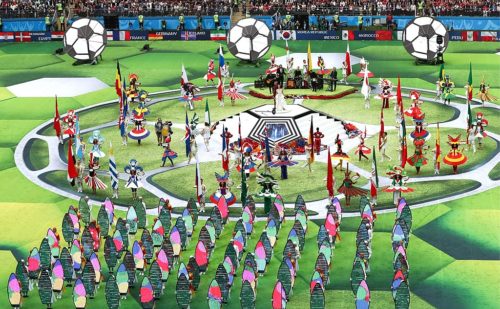 Many people think that Mr. Putin wants to use the World Cup to make Russia look better in the world's eyes. Russia has been having problems with other countries recently. Several countries think that Russia tried to change their elections. The UK has said that Russia poisoned a man in the UK who used to be a spy.
If Mr. Putin wanted people to talk about Russian soccer rather than politics, he might have gotten his wish yesterday. Russia's soccer team played very well and won the opening game against Saudi Arabia, 5-0.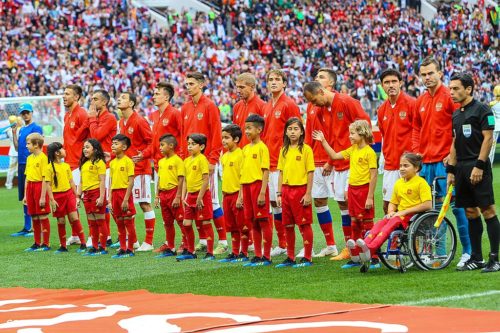 Seven more games will be played between today and Sunday, including some big names from the last World Cup. Argentina, which came in second in 2014, will play against Iceland on Saturday. On Sunday, Germany, which won the 2014 World Cup, will take on Mexico.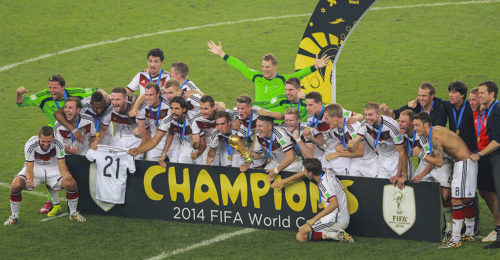 There are eight groups of four teams in the World Cup. For the first two weeks of the contest, all the teams will compete to win in their group. After that, the top two teams in each group will go on to the "knockout" part of the contest. "Knockout" means that if a team loses a game, they are out of the contest.
The final game will be played on July 15.
There is also a FIFA Women's World Cup, which will take place next summer in France.
😕
This map has not been loaded because of your cookie choices. To view the content, you can accept 'Non-necessary' cookies.