Tokyo, Japan —(Map)
The 2020 Summer Olympics will be held in Tokyo next year. Japan has made 5,000 medals for the winners. But these Olympic medals are more special than most – they are made entirely out of recycled electronics.
One new focus of the Tokyo Olympics is to make them "sustainable" – to avoid using too many natural resources, so that the games are easy on the environment.

As part of this goal, the organizers decided to make all of the Olympic medals out of metal recycled from old electronics. They needed gold for first place medals, silver for second, and bronze for third.
You might not know it, but almost all electronics are made with small amounts of "precious metals", like gold and silver. These metals are often used to cover connectors. That's because they carry electricity well and aren't affected by problems like rust. Copper, which is used to make bronze, is commonly used for the circuits, which carry electricity through the devices.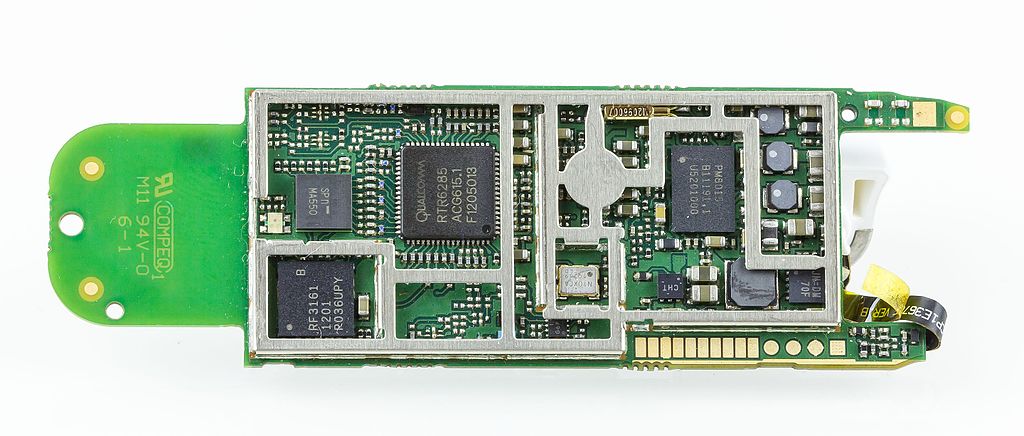 But collecting enough of these metals to make 5,000 medals was a huge challenge. That's because the amount of metal in each device is tiny. It would take about 20,000 cell phones to get just 2.2 pounds (1 kilogram) of gold.
Beginning in April 2017, organizers placed collection boxes around the country, and asked people to turn in their old electronic devices for the Olympic medals. Soon people began to fill up the boxes, turning in smartphones, digital cameras, handheld games, and laptops.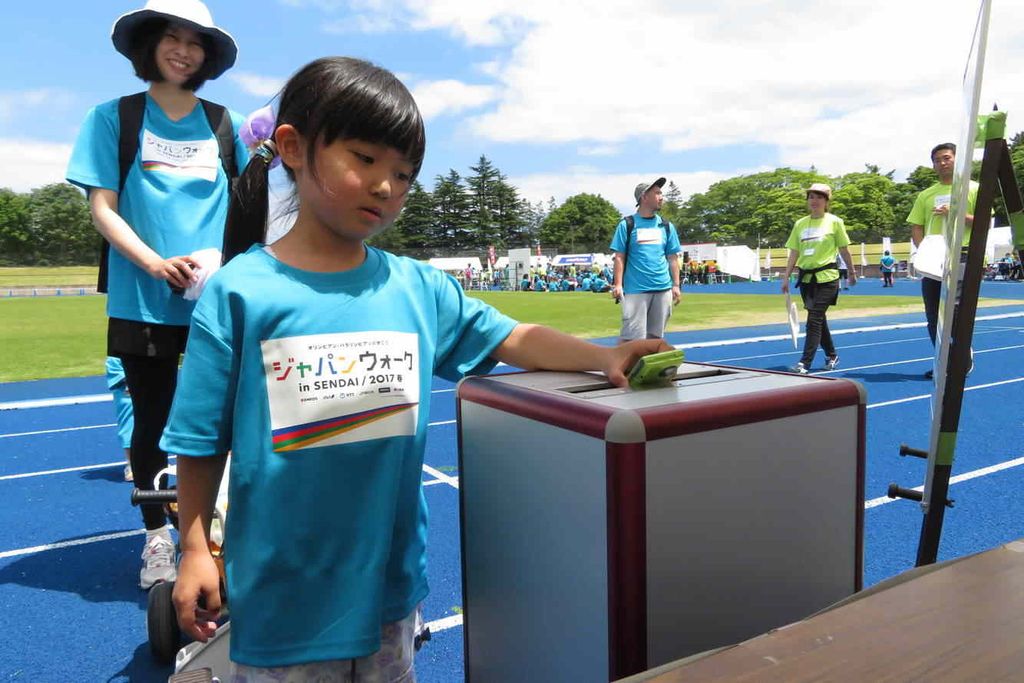 At first, collection went slowly, but soon more and more areas began to turn in electronics. By the end, 1,621 local governments had helped out with the collection process.
The Japanese mobile phone company NTT Docomo collected 6.21 million used cell phones. In all, around 158,000,000 pounds (71,667,600 kilograms) of electronics were collected.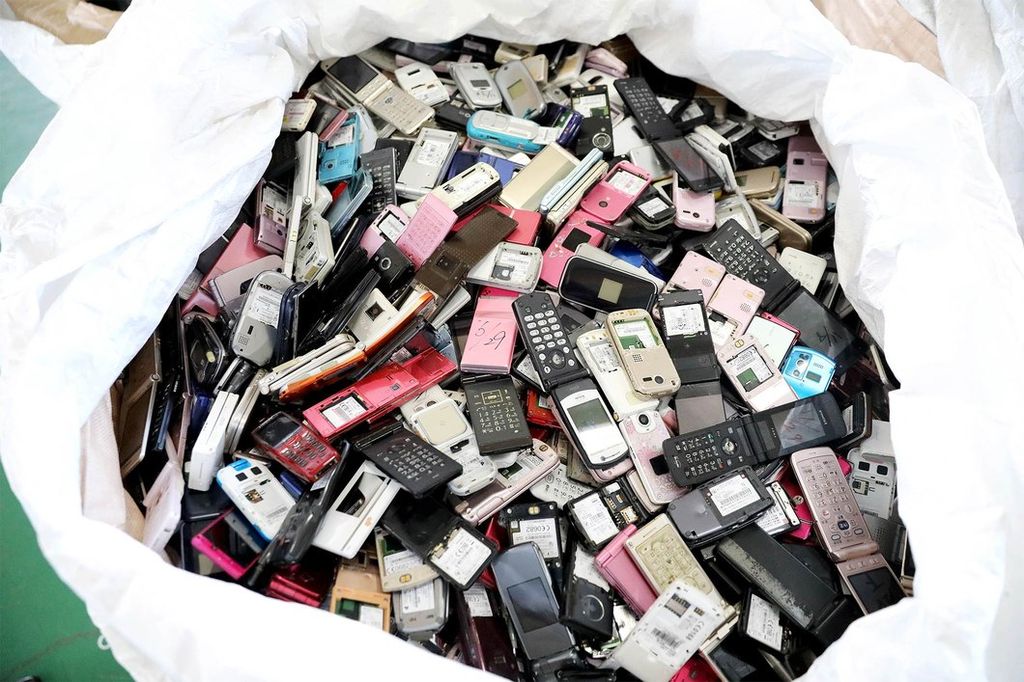 Then came the job of breaking those phones down into smaller pieces. This is a tricky job. It's also dangerous, because some of the metals and other things that go into electronics aren't safe for people to touch or breathe. That's why it's not a good idea to try something like this at home.
Once the devices were broken down, the metals had to be carefully separated out.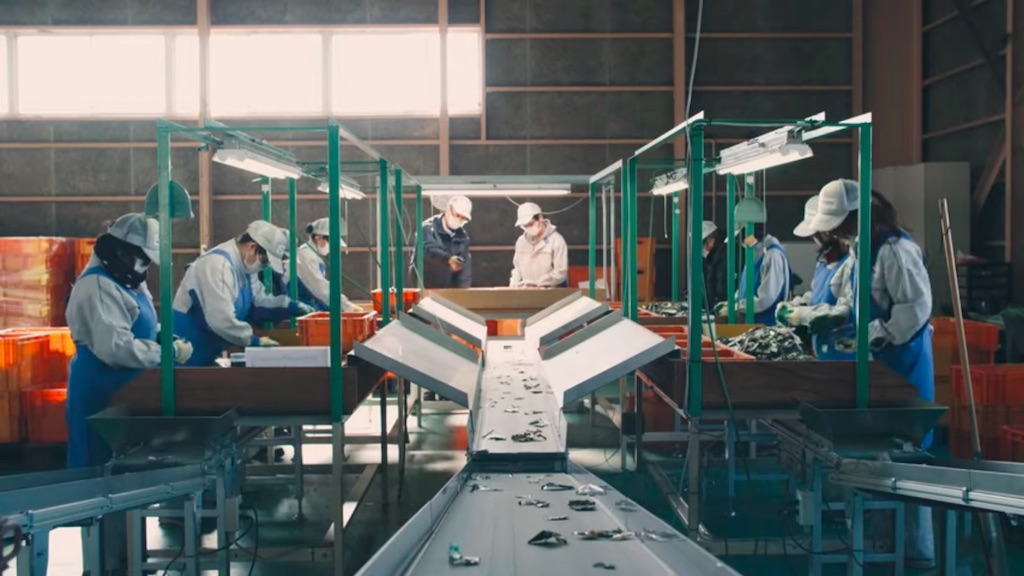 By the end of March, the organizers had hit their targets. They had collected around 67 pounds (30.3 kilograms) of gold, 9,000 pounds (4,100 kilograms) of silver, and 4,850 pounds (2,200 kilograms) of bronze.
On July 24, one year before the games are set to begin, the design for the awards was announced. That's when people were first able to see what the recycled medals would look like.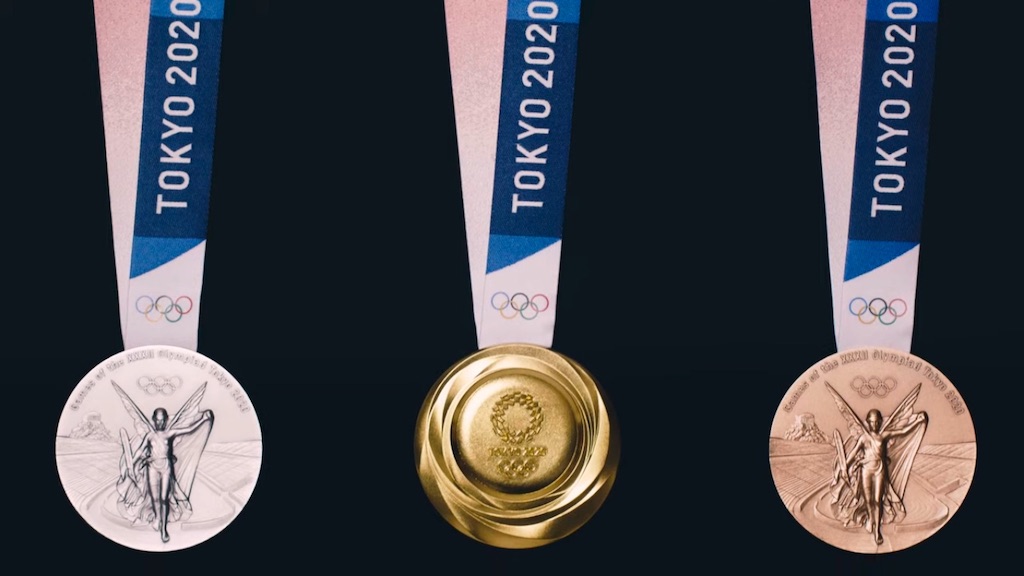 Though this is the first time Olympic medals have been made completely from recycled metals, during the 2016 Summer Olympics in Rio de Janeiro, the silver and bronze medals contained about 30% recycled metals.
The opening ceremony for the 2020 Summer Olympics will take place in Tokyo on July 24, 2020.
😕
This map has not been loaded because of your cookie choices. To view the content, you can accept 'Non-necessary' cookies.