Dhaka, Bangladesh —(Map)
A huge fire in a poor area of the Bangladesh capital of Dhaka has left around 10,000 people without a place to live. The fire broke out on Friday and destroyed thousands of homes.
The fire took place in a slum called Mirpur. Slum is a word used to describe overcrowded neighborhoods with tightly packed shacks that are poorly built.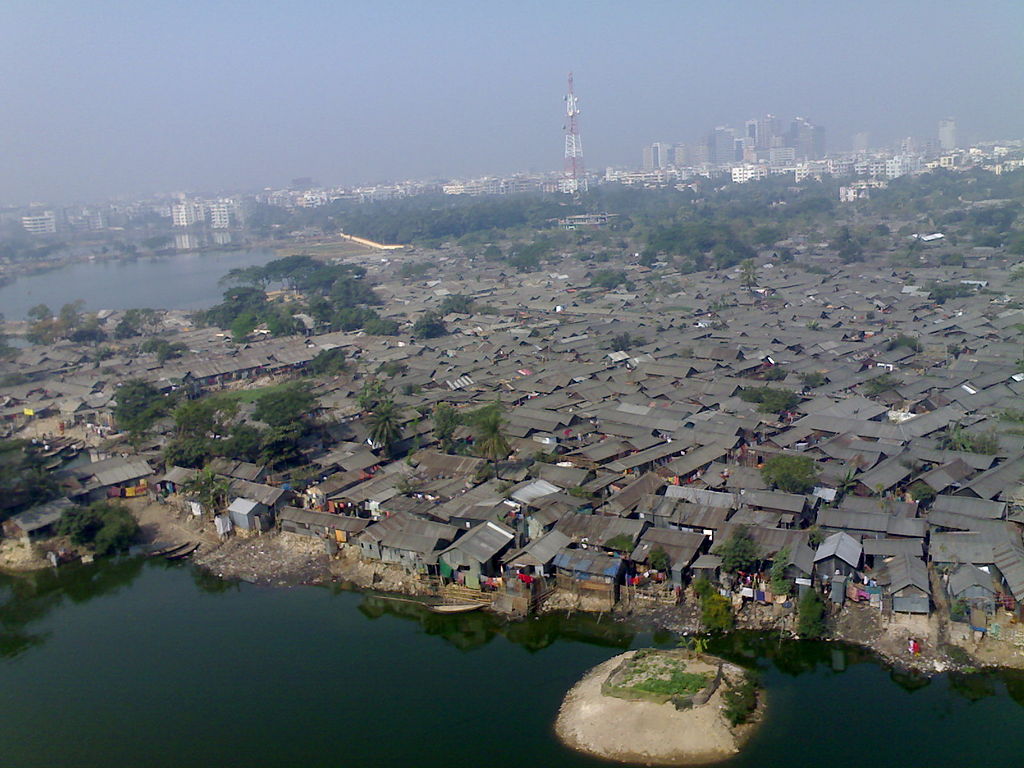 Mirpur is home to many people who work in factories making clothing. Most do not earn much money and can't afford to live anywhere else.
The huts in Mirpur are made mainly of sheets of metal, wood, and plastic, and they burn easily. The fire began in one shanty (shack) and spread quickly through the area. Some reports say that many of the shanties had plastic roofs, which caused the fire to spread even faster.
The fire began shortly before 7:30 on Friday night. It took 125 fire fighters over six hours to get the blaze under control. Fire fighters said that it was difficult to get to water, which made fighting the fire even more difficult.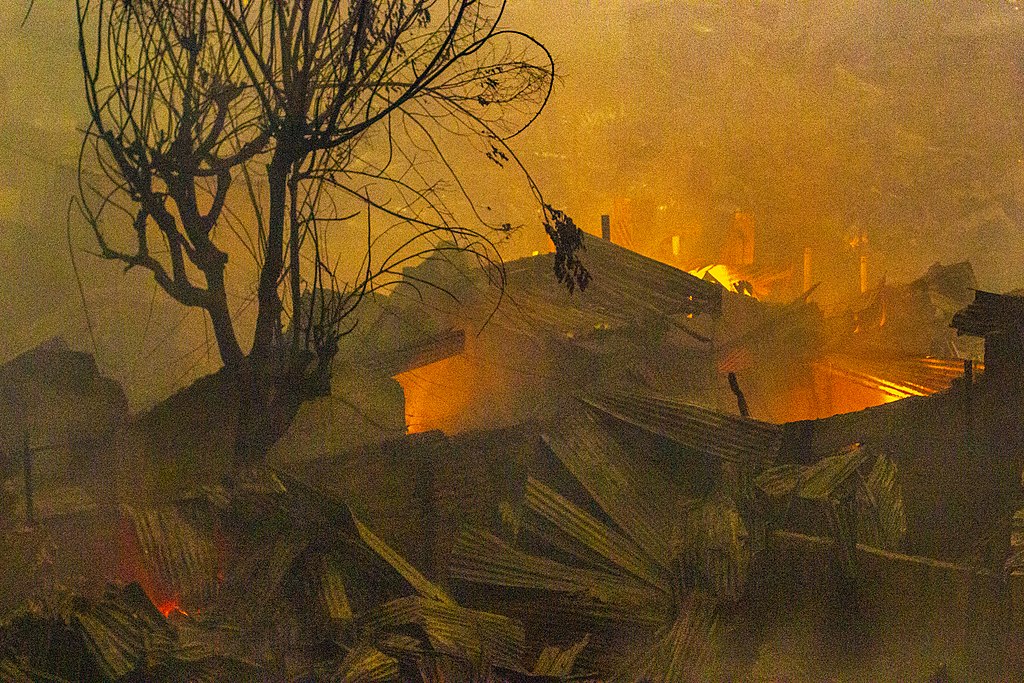 Most of the people who lived in the slum were not home when the fire was burning. They had gone to visit their families during a Muslim holiday called Eid al-Adha. So far it looks like the fire did not kill anyone and only injured around four people.
But for the 10,000 who were left homeless, life will be hard. They are currently staying at crowded camps in nearby schools that were closed for the holiday.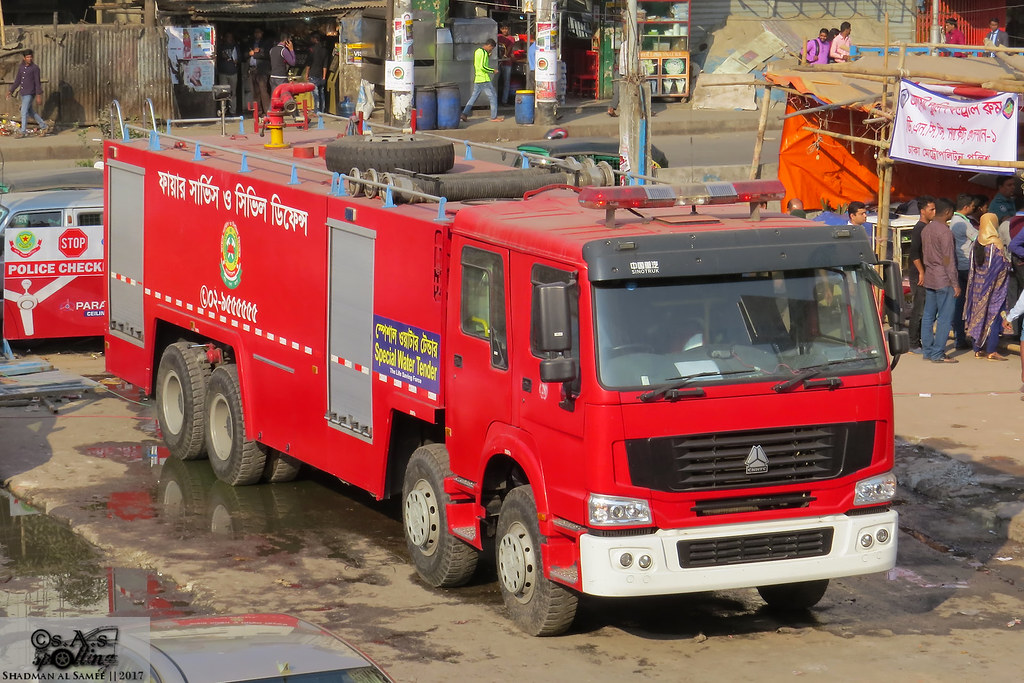 Shafiul Azam, who works for the city government, told the Guardian newspaper, "We are providing them with food, water, mobile toilets, and electricity supply." The city is also working to find new, permanent homes for the families.
Saidur Rahman, who lost the home he shares with 10 family members, told the Dhaka Tribune, "We are poor people. I do not know what to do, or where to go." But it's clear that they won't be going back to Mirpur. A man speaking for the government said that around 80% of the slum has been destroyed.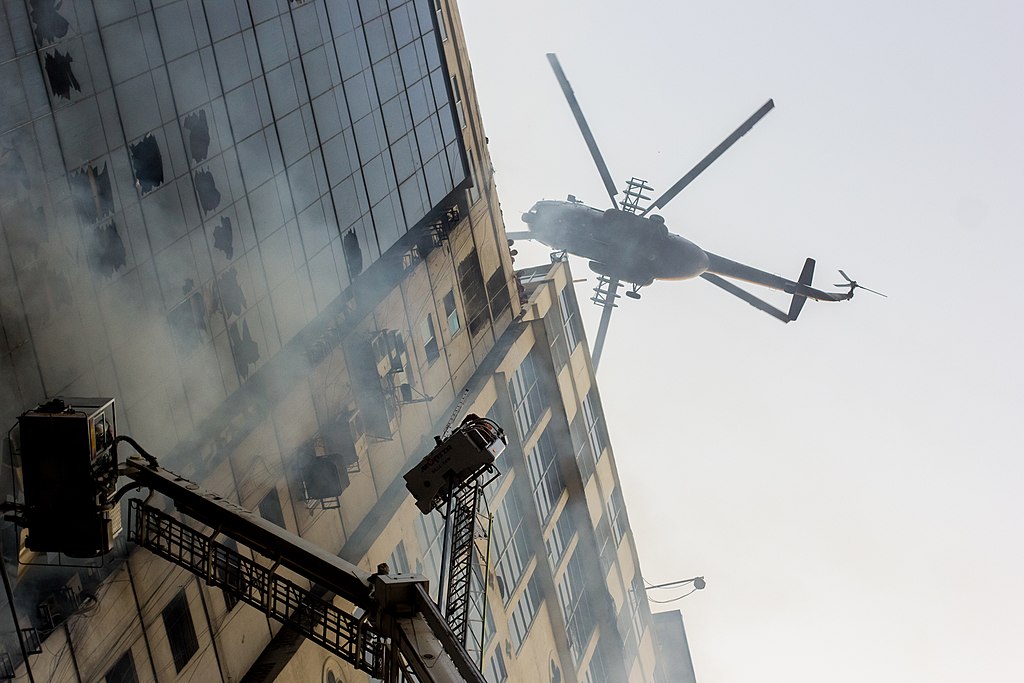 Bangladesh does not have strict laws that control how buildings are built or protected against fire. As a result fires are not unusual. This is true for both slums and factories. Around 100 people have died in Dhaka in fires so far this year.
The exact cause of the fire is not yet known, but a more complete report on that is expected in two weeks.
😕
This map has not been loaded because of your cookie choices. To view the content, you can accept 'Non-necessary' cookies.