US Democratic Debate Limited to 10 People
There are still 20 Democratic candidates (people running) for US president, but only 10 of them can take part in the debate on September 10.* A debate is a discussion between candidates, where each is asked questions and given a chance to present their ideas. The rules for the September debate required the candidates to show that they were supported in two ways: how popular they are, and how many different people have given money to support them.

Because earlier debates split the candidates into two separate nights, this will be the first time some of the candidates, such as Joe Biden and Elizabeth Warren, will debate on the same stage.
Candidates who miss this debate may still be able to join the next debate in October.
*The 10 candidates who qualified are Joseph Biden, Jr., Cory Booker, Pete Buttigieg, Julián Castro, Kamala Harris, Amy Klobuchar, Beto O'Rourke, Bernie Sanders, Elizabeth Warren, and Andrew Yang.
Karachi Is Being Swarmed by Flies
Following heavy rains and flooding, Pakistan's largest city, Karachi, is being overrun by flies. The New York times reports that "The bugs seem to be everywhere in every neighborhood." Karachi has had trouble with flies before, but experts say this time is unusually bad.
The city has to deal with heavy rains every year, but the city's drains and sewers don't work well, and the water often backs up. This is made worse by the huge amounts of garbage created in Karachi – as much as 24,000,000 pounds (10,900,000 kilograms) a day. The garbage often washes into the sewers, clogging them.
This year, the flooding came after the Muslim holiday, Eid al-Adha. Many animals, such as cows or goats, were killed as part of the holiday. The animal remains were simply added to the garbage piles, which have not been picked up.
The flies aren't just annoying. There is a real danger that the flies will spread serious diseases if they are not controlled.
Greta Thunberg Arrives in New York
Greta Thunberg has arrived in New York after a 15-day trip from Europe on a high-speed sailing boat. The 16-year-old Swede started the worldwide "Fridays for Future" movement to encourage action on the climate crisis.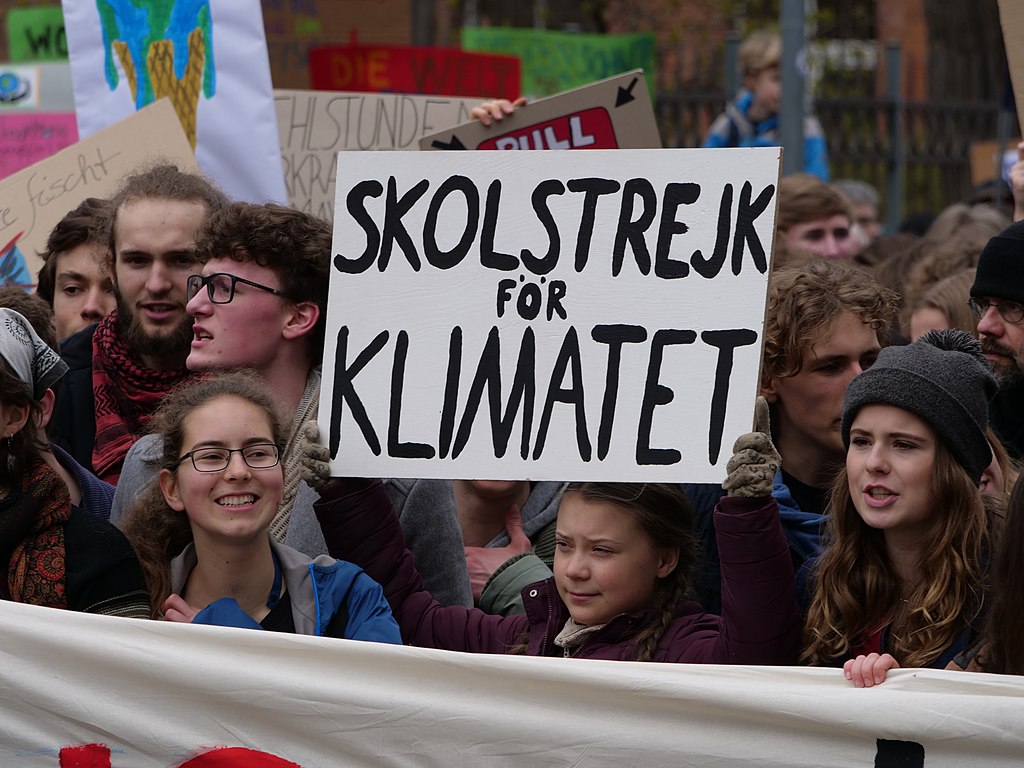 Ms. Thunberg came to New York to speak at a United Nations (UN) meeting about the climate crisis. Later, she will travel to Chile for a second UN climate meeting.
Ms. Thunberg chose the longer and less comfortable trip by sailboat to avoid the pollution that comes from traveling by airplane. She was met on Wednesday by a large crowd of supporters and reporters. On Friday, she joined US climate strikers outside the UN.
Barcelona Police Offer Cover-Up Kits to Swimmers Who Lost Their Clothes
Barcelona is famous for its beautiful and popular beaches. Some of the beaches allow people to sunbathe and swim without clothes. But the beaches are also popular with thieves, who often rob swimmers while they are in the water.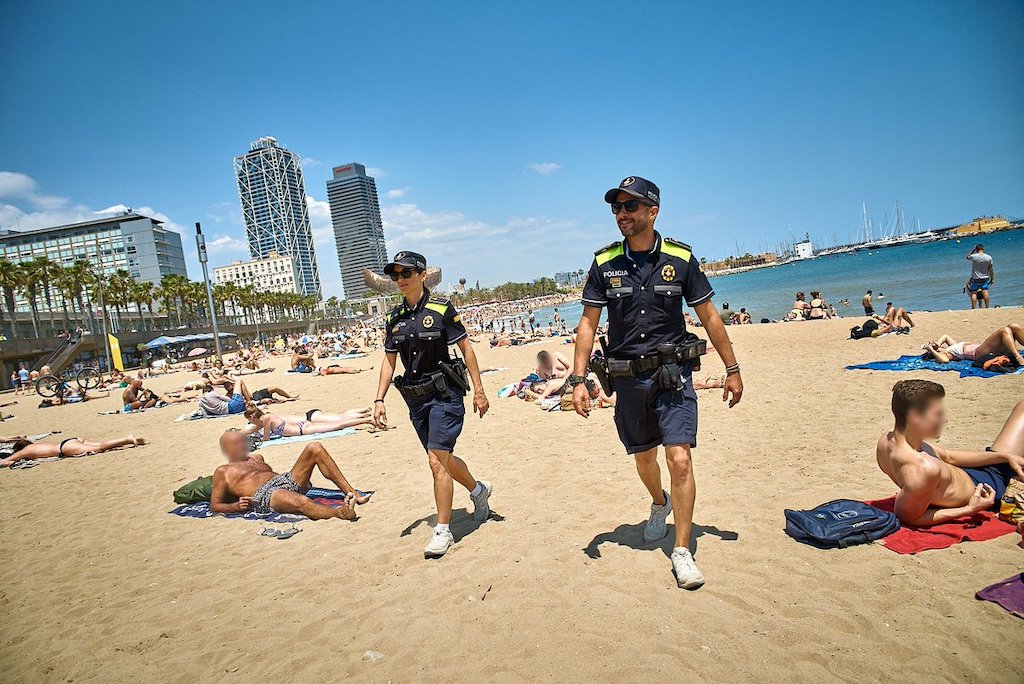 To help swimmers who have lost everything, including their clothes, Barcelona police have been handing out special 'robbery kits'. The kits include a t-shirt, a pair of shorts, a pair of flip-flops, and a subway ticket. The program began in 2016. The Guardian newspaper says the police have given out 174 kits so far this summer.
(Debate image sources: Bernie Sanders: Nick Solari [CC BY-SA 2.0], via Wikimedia Commons, Joseph Biden: Daniel Schwen [CC BY-SA 4.0], via Wikimedia Commons, Elizabeth Warren: Gage Skidmore CC BY-SA 2.0], via Wikimedia Commons.)