On Monday and Tuesday, people took part in climate action protests in over 60 cities around the world. A group called Extinction Rebellion planned the protests to call attention to the climate crisis.
Extinction Rebellion, or XR, as it is sometimes called, began in the UK less than a year ago. But it has grown greatly since then, as thousands of people around the world have joined the group, looking for a way to pressure governments into taking action on the climate emergency.

Climate Crisis
The climate crisis is a global emergency caused by the change in weather patterns around the world because of human activity. Global heating is a huge part of the climate crisis. The world is getting hotter, mainly because humans are burning "fossil fuels" like coal, oil, and natural gas to make energy. These fuels give off pollution which makes the climate emergency worse. These kinds of pollution are often called "greenhouse gases" or "carbon emissions".
The world's countries have agreed to pollute less, but so far not much has changed. The effects of global heating will make life hard, and sometimes impossible, for most living things. Scientists say humans must take strong action before 2030 to avoid the worst effects of the climate emergency.
The goals of Extinction Rebellion are very similar to the goals of the student-led climate strikes inspired by Greta Thunberg. Both groups want governments to admit that there is a climate emergency.
XR, at least in the UK, also wants the government to bring its climate pollution to zero by 2025, and to create a group of people who aren't politicians to help guide government decisions on the climate.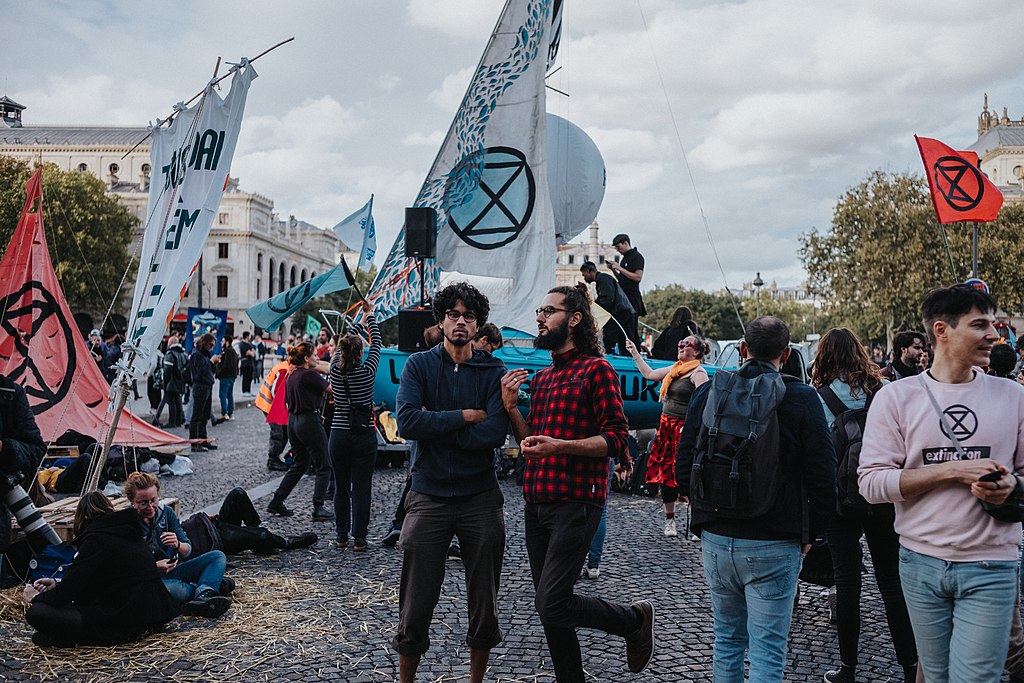 But Extinction Rebellion's protests are very different from the student climate strikes. Though both groups insist on peaceful protests, XR's protests are meant to interrupt normal life and to cause problems that force people to pay attention.
In London on Monday, the group blocked streets and several important downtown areas, causing traffic jams. Similar protests were happening In Berlin, Paris, Amsterdam, Madrid, Sydney, Melbourne, and many other cities around the world.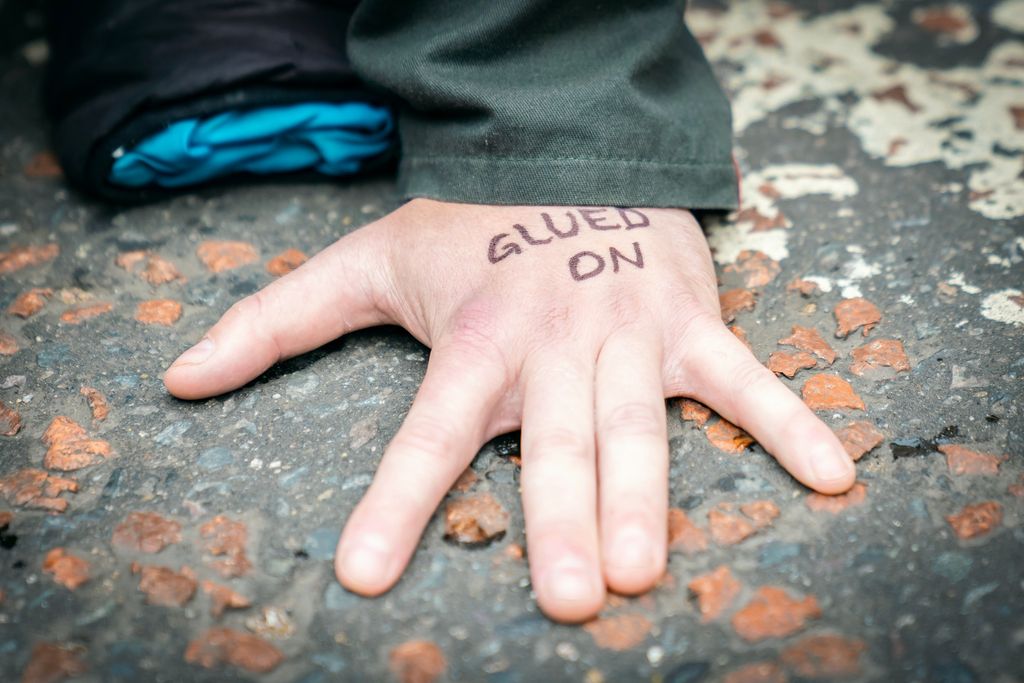 In New York City, protesters laid down in pools of fake blood, pretending to be dead. They were representing the people who will die because of climate change. At some events, protesters glued or chained themselves to cars and other heavy objects, making it harder for the police to remove them.
Worldwide, hundreds of people were arrested. Extinction Rebellion actually wants its members to get arrested. That's because during their trials, climate protesters are allowed to explain why they were protesting. It's another way to spread their message that climate action is needed now.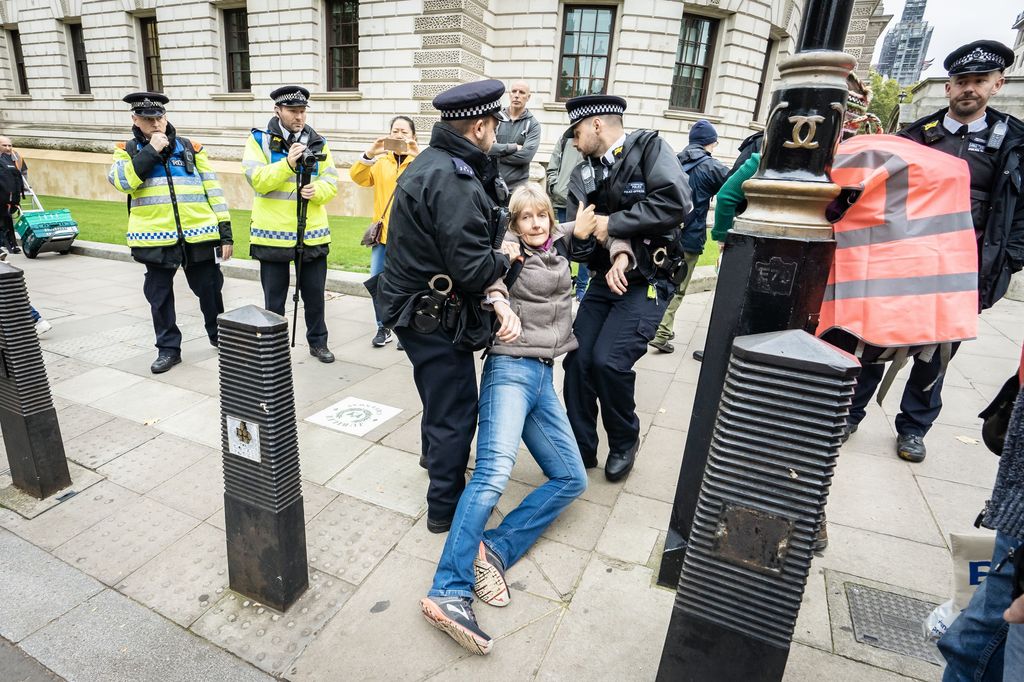 During climate protests in London in April, over 1,000 protesters were arrested. The government still has not completed the trials of all of those protesters. Now they have hundreds more to deal with.
For some people, Extinction Rebellion's protests are annoying. Even some who agree with the group's goals may find XR's methods unpleasant.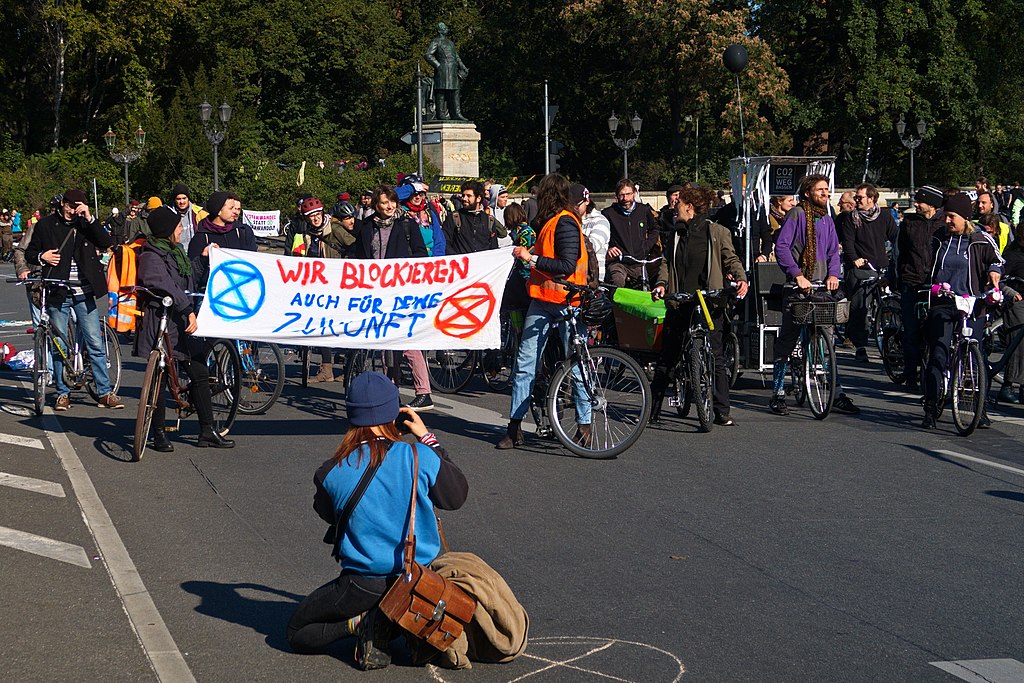 Extinction Rebellion knows this, but feels it's important to make people realize that, because of the climate crisis, things can't go on as normal. As the sign of an XR protester in Amsterdam put it, "SORRY that we blocked the road, but this is an emergency."
The group plans to continue the protests through the next two weeks.
(Front page image source: Stefan Müller [CC BY 2.0], via Wikimedia Commons.)