London, England —(Map)
The Natural History Museum in London holds a yearly contest for the Wildlife Photographer of the Year. This year, the contest had 48,000 entries from 100 different countries. Here are some of this year's best pictures, and the stories behind them.
Many of the photographs are amazing because they capture the exact moment that something important happens or changes. One great example of this is the contest's grand prize winner by Yongqing Bao of China. It catches the moment when a marmot, just coming out after resting underground for six months, is about to be attacked by a Tibetan fox.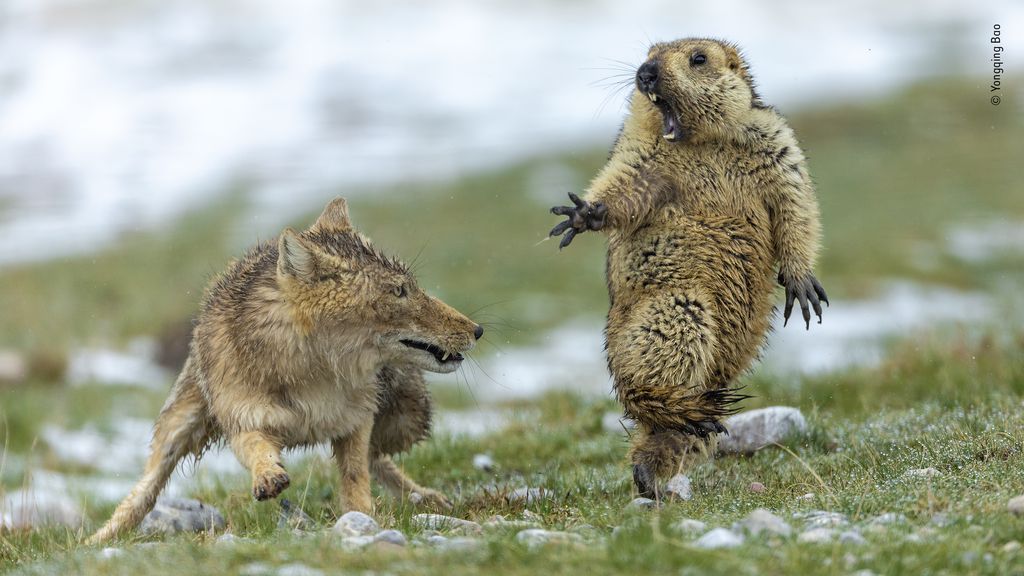 Audun Rikardsen of Norway set up an old tree branch high on a cliff near the sea. He spent three years encouraging an eagle to use the branch, and to get it used to his camera. A motion sensor helped capture the moment as the eagle came in for a landing.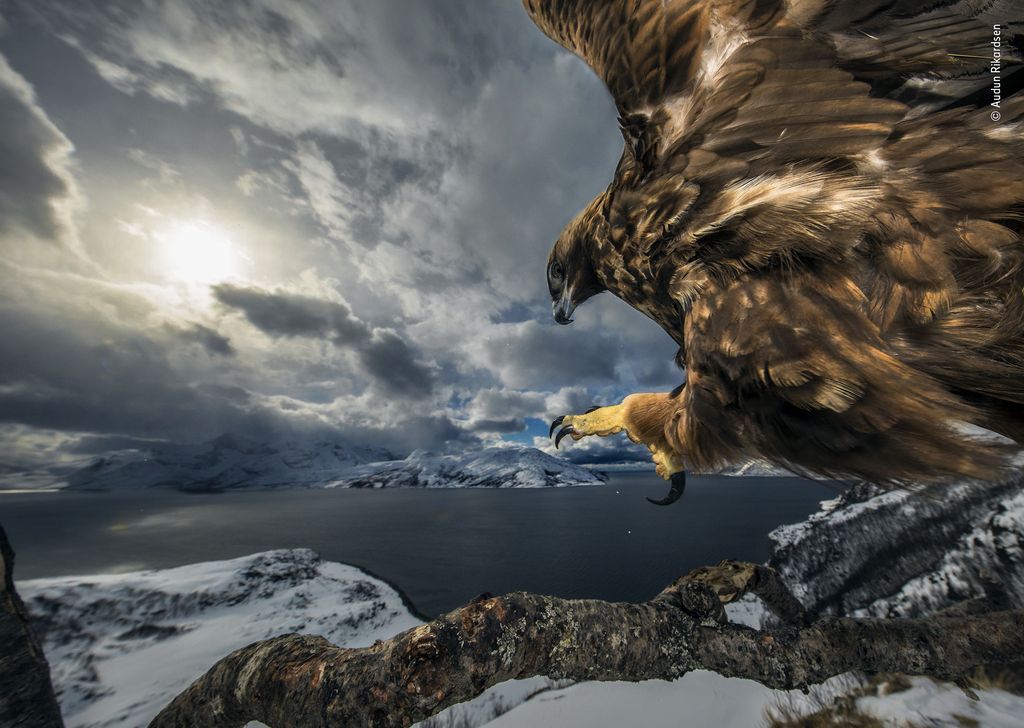 The WPY has a smaller contest for wildlife in cities, and Charlie Hamilton's picture of rats in New York City won that prize. Mr. Hamilton set up his lights and camera ahead of time and then used a remote control to take the picture.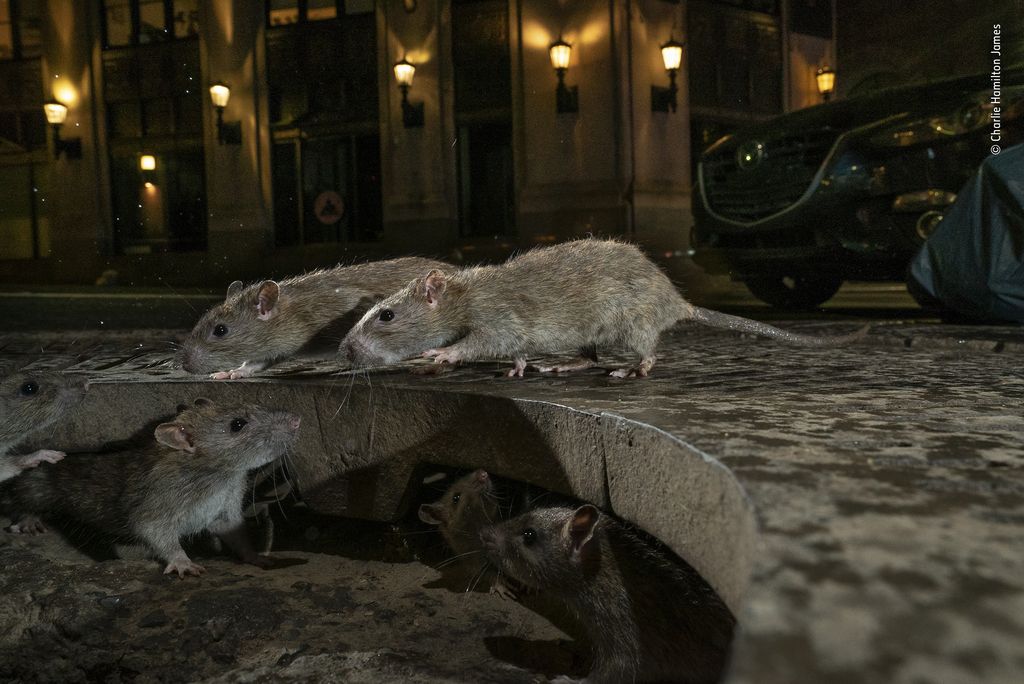 Young Competition
There is a separate contest for people under 18, known as the Young Wildlife Photographer of the Year. In this contest, pictures are judged in three separate age groups: 10 and Under, 11-14, and 15-17. Here are the winners.
10 and Under: Thomas Easterbrook of the UK was eating outside during a vacation in France when he heard a humming sound. He discovered that the sound was coming from a hummingbird hawkmoth, which was busy sucking nectar with its long proboscis – a straw-like mouth part. Thomas quickly grabbed his camera and was able to capture the shot, even though the insect kept moving from flower to flower.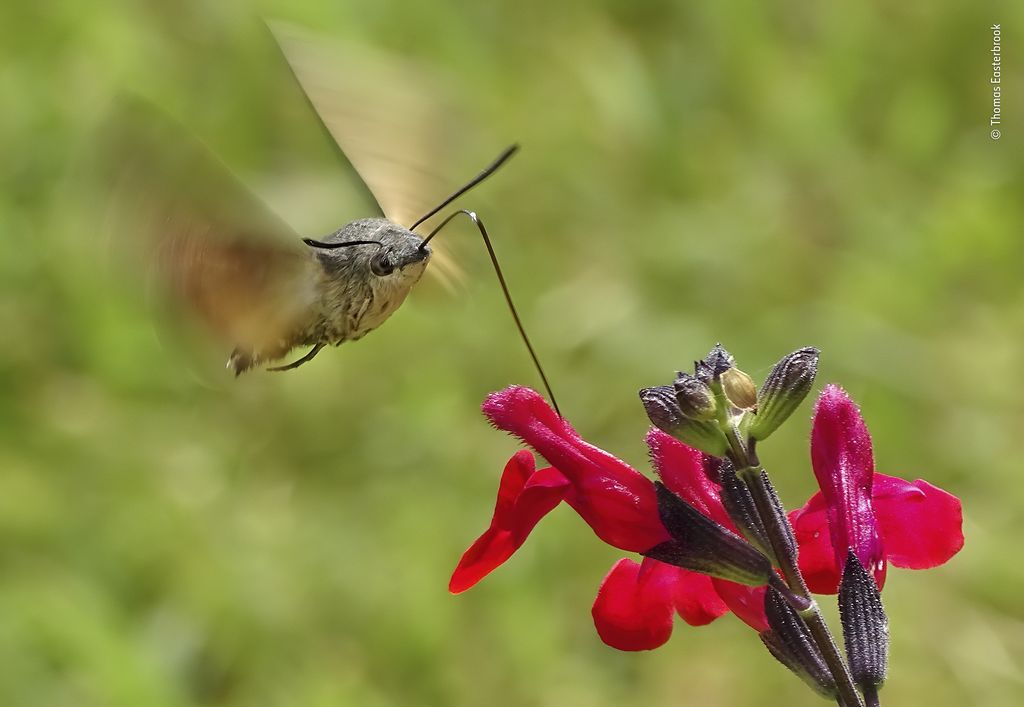 11-14: Cruz Erdmann of New Zealand was on an underwater night dive when he got his picture. Cruz, who's been diving since he was 10, has made over 160 dives. This time, he spotted two bigfin reef squid who seemed to be talking to each other with their quickly changing glowing stripes and spots. One of the squid darted off, but Cruz was able to snap a photo of the second one before it got away. Cruz's picture won the Young Wildlife Photographer of the Year award.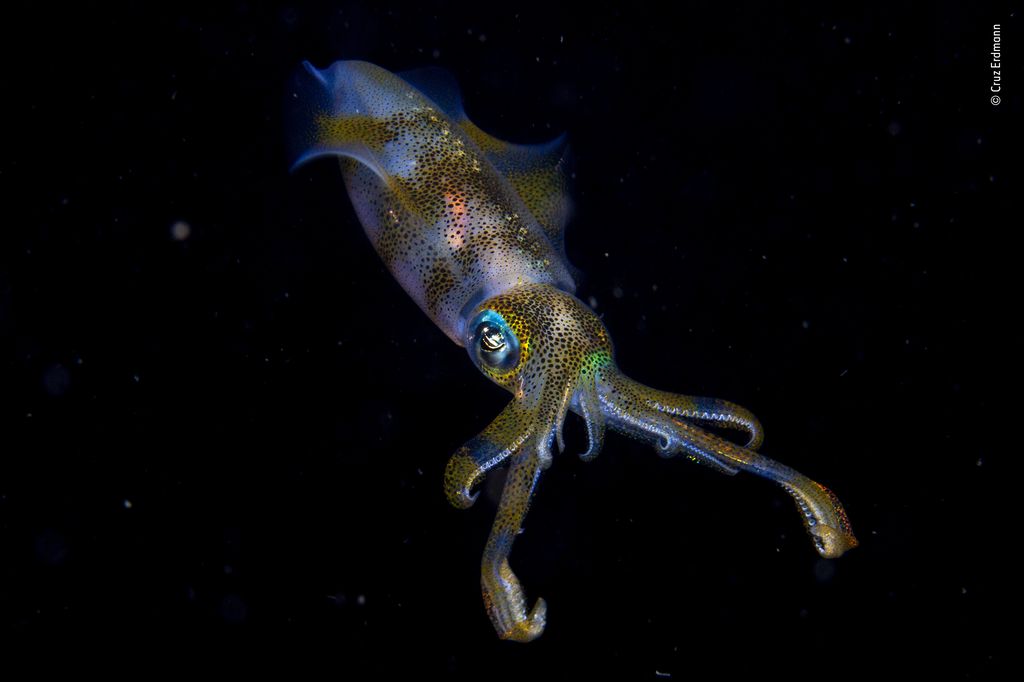 15-17: Riccardo Marchegiani of Italy got up early in the morning to get this picture of a mother gelada and its baby. Geladas are a kind of monkey that only lives in Ethiopia. The geladas that Riccardo was watching slept on cliff ledges at night, coming up to the top of the cliff in the morning to eat grass. Riccardo managed to catch this picture just as the mother and the baby came over the cliff edge.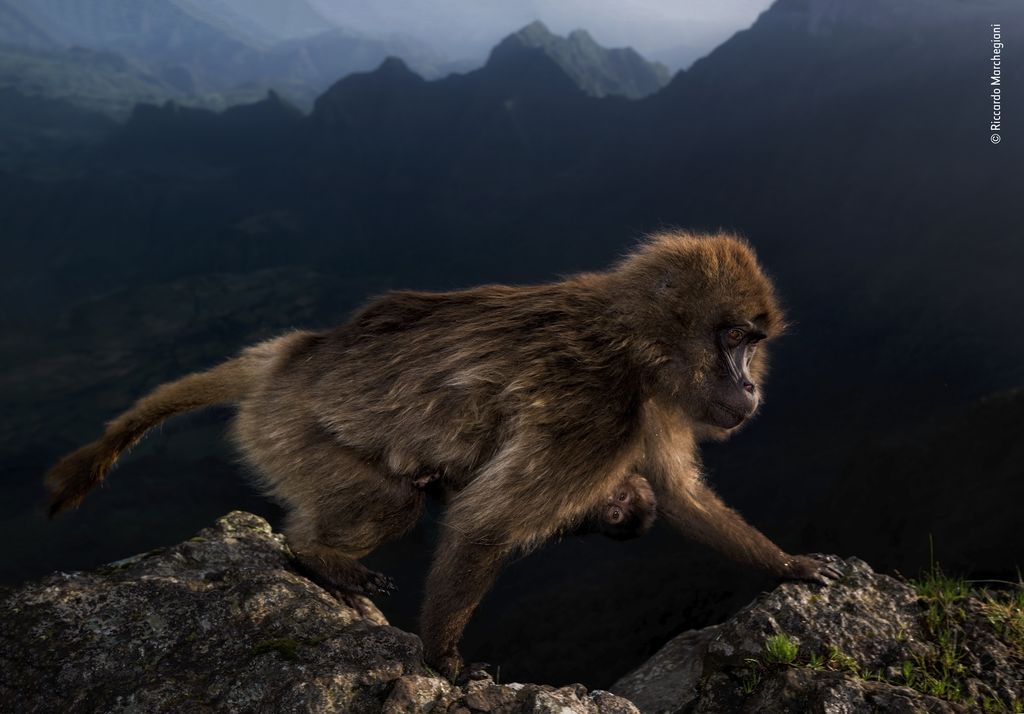 ---
Wildlife Photographer of the Year is developed and produced by the Natural History Museum, London. The museum will open next year's contest on October 21. If you like to take pictures of nature, it's time to get busy! But even if you don't take pictures, you may want to have a look at more of the amazing photos.
😕
This map has not been loaded because of your cookie choices. To view the content, you can accept 'Non-necessary' cookies.