Australian Newspapers Black Out Front Pages
On Monday, almost every newspaper in Australia came out with most of the front page blacked out. The papers were protesting the limits the government has put on reporters and news groups in Australia.
The papers believe that the government has been treating news groups unfairly in order to protect its own secrets. Earlier this year, police raided the house of a reporter and the offices of ABC (the Australian Broadcasting Corporation). Now three reporters could go to jail for trying to report news that the government didn't want people to know about.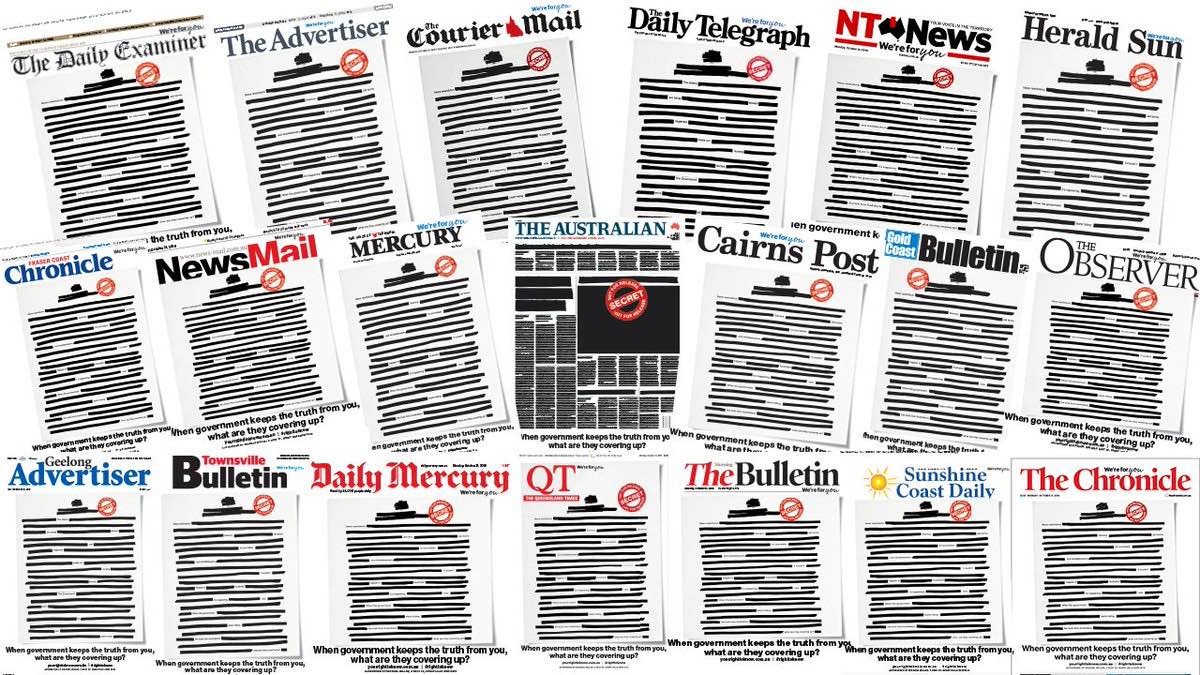 In recent years, Australia has added many laws that limit or punish reporters. The news groups want these laws changed. Unlike some other countries, Australia's laws do not promise that news groups will always be able to speak freely.
The protest was surprising because it brought together newspapers that normally have very different points of view.

Japan's Emperor Takes the Throne
On Tuesday, Japan's Emperor Naruhito declared himself the emperor (king) of Japan. Though Naruhito officially became the emperor in May, the complicated ceremony of "ascending" (going up to) the throne was an important formal part of becoming emperor.
The ceremony is meant to help introduce the new emperor to the people. Around 2,000 special guests from around 180 different countries were allowed to watch.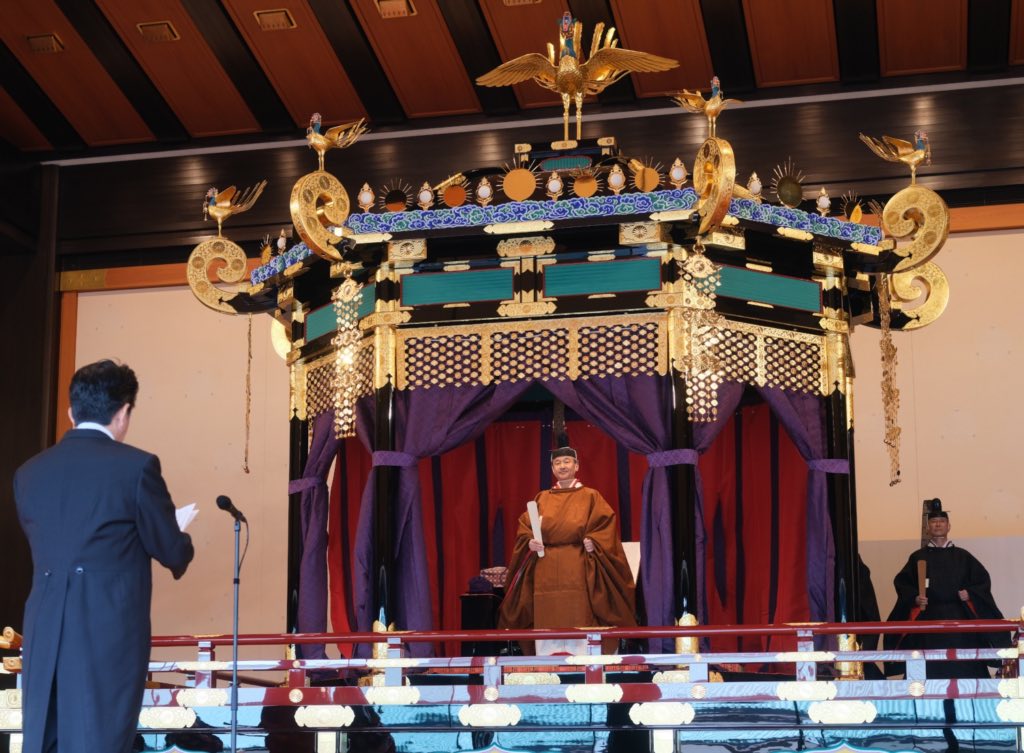 During the ceremony, Naruhito said he would carry out his responsibility to Japan and to its people. At the end, Japan's prime minister, Shinzo Abe congratulated the emperor and led the crowd, cheering "Banzai!" three times. (Banzai means 10,000 years.)
Normally this ceremony is followed by a parade. But out of respect for people who died or are still struggling with the effects of Typhoon Hagibis, the parade was delayed until November 10.

Scientists Get an Earful from the World's Loudest Bird
What's louder than a chainsaw or a clap of thunder? One possible answer is the white bellbird of Brazil, the world's new loudest bird. Until recently, the world's loudest bird was thought to be the screaming piha. But the male white bellbird is three times as loud.
Scientists used very special equipment to measure the strength of the call. It was 125.4 decibels. Decibels are a unit used to measure the loudness of sounds. Sounds above 110 decibels are usually too painful for most humans to listen to – and sound volume doubles for every three decibels you add.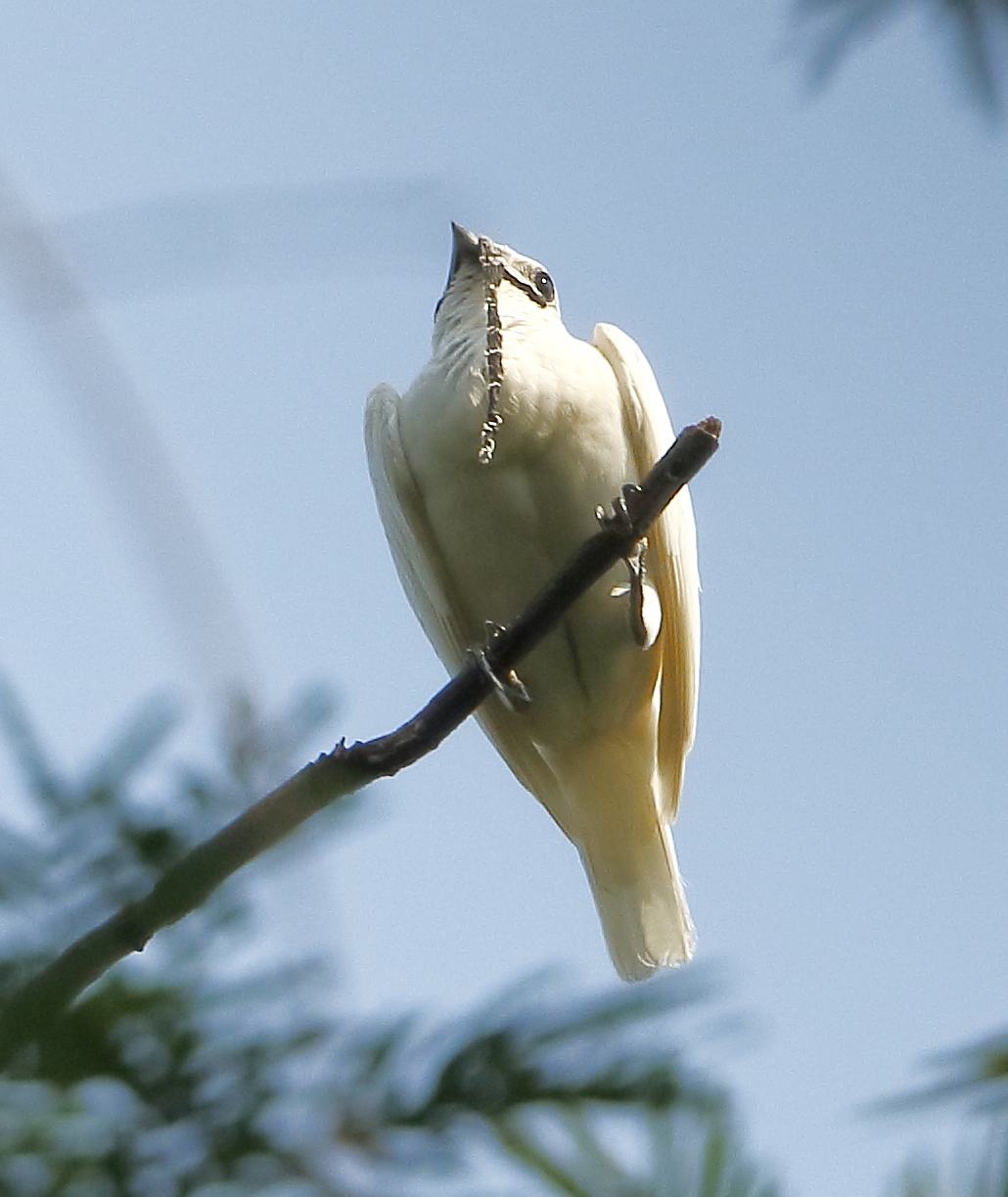 The white bellbird's call is very short, but it sounds like a fire alarm. Its loudest call is its mating call – the one that a male uses to attract a female. The male begins singing facing away from the female, but then it turns and blasts the very loudest part of its song right at her.
The scientists aren't sure whether the calls damage the female's hearing or not.