Venice Suffers Worst Flooding in 50 Years
People in Venice struggled to deal with extreme flooding this week as high tides and strong winds brought flood waters to the second highest level ever. On Tuesday, flood waters reached over 6 feet, 1 inch (187 centimeters) – just short of the record set in 1966. There was flooding in around 85% of the city.
Venice, sometimes called the "Floating City", is built on 118 separate islands. Different parts of the city are connected by canals and bridges instead of roads. It's built on a lagoon – sea water that's protected, but only partly closed off from the rest of the sea. Flood tides similar to this are much more common between the fall and early spring.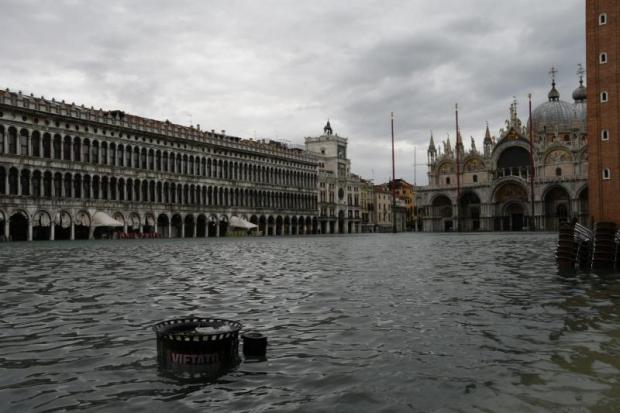 Venice's Mayor, Luigi Brugnaro, blamed climate change for the extreme flooding. He said the city was "on its knees". On Thursday, Italian Prime Minister Giuseppe Conte, declared an emergency, which allows the government to provide money for repairs. Flood waters went down during the week, but rose again on Friday.
For years, Venice has been working on flood gates that might help protect the city from flood tides like these. But the project is unfinished, even though billions of dollars have been spent on it.
Taylor Swift Says She Can't Play Her Own Songs
Singer-songwriter Taylor Swift is going to be honored at next month's American Music Awards (AMA). But Ms. Swift says that she may not be able to perform, since she won't be able to play any of the songs that made her famous.
That's because even though Ms. Swift wrote the songs, the rights to her old songs belonged to her old record company, Big Machine Records. When Big Machine was sold, Ms. Swift lost the rights to all of her old songs.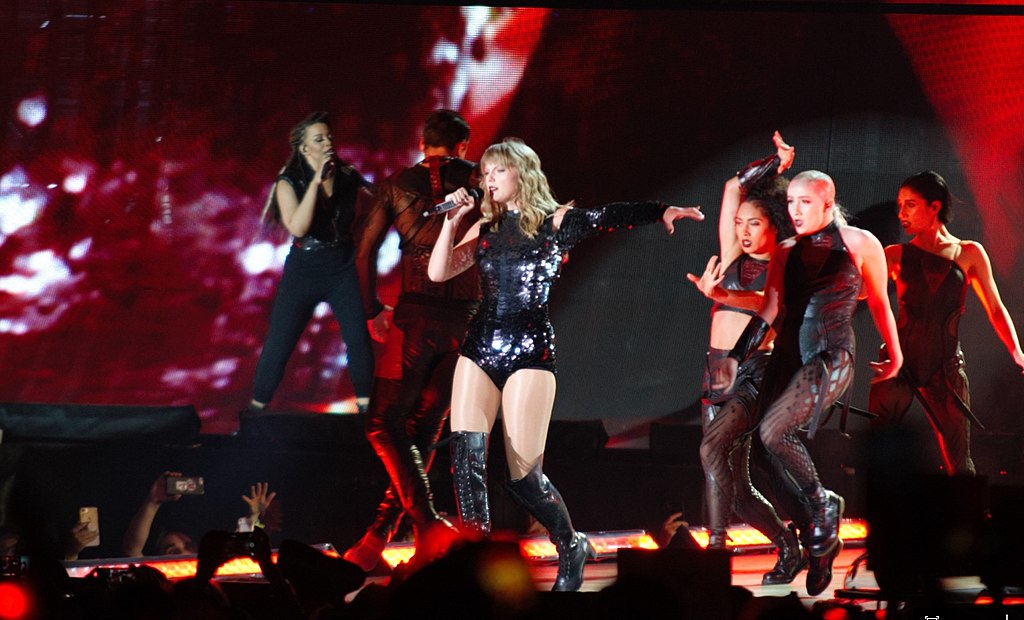 Now Ms. Swift says that Big Machine won't allow her to play the hit songs she wrote before 2019 at the AMA or to use them in a Netflix movie about her life. Ms. Swift has asked her fans to complain to the people in charge of Big Machine.
Big Machine says it isn't stopping Ms. Swift from performing. But the company didn't say that it would allow Ms. Swift to perform her old songs.
"I just want to perform MY OWN music," said Ms. Swift. "That's it."
Cows Lost to Hurricane Dorian Swim Miles to Safety
Three cows that were swept away by Hurricane Dorian in September have been found eating happily several miles from their island home.
As the hurricane hit the shores of North Carolina, a massive surge of seawater as high as 9 feet (2.75 meters) carried off around 17 cows and 28 wild horses that lived on Cedar Island. The animals were thought to be dead.
But shortly after the hurricane, one of the cows was spotted on Cape Lookout National Seashore park, happily eating grass. Later on, the cow was joined by two others.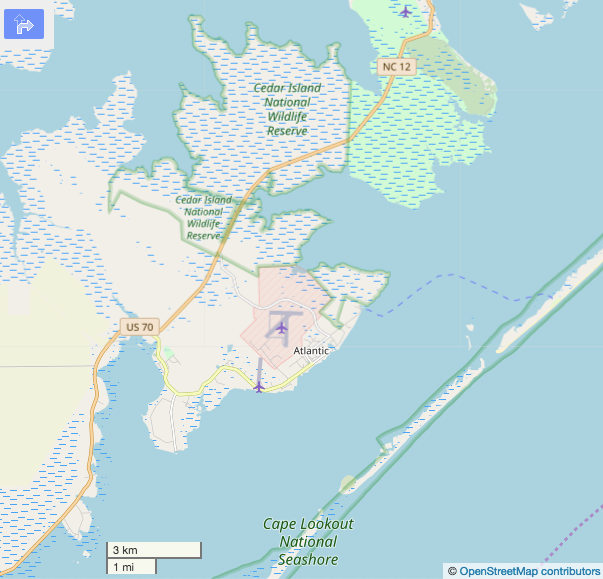 Though cows can swim well for short distances, to get to Cape Lookout, the cows had to swim for at least two miles (3.2 kilometers) and perhaps twice that much.
B.G. Horvat, who spoke for the park, said, "If the cows could talk, imagine the story they can tell you…"