St. Paul, Minnesota —(Map)
On October 30, 3M announced the results of its 2019 Young Scientist Challenge. 14-year-old Kara Fan's spray-on bandage beat out several other creative solutions to some of the world's biggest problems.
The contest, which is run by 3M and Discovery Education, is open to students in grades 5-8. Hundreds of kids sent in ideas on video. In June, 10 finalists were chosen based on their science knowledge, creative thinking, and ability to share their ideas clearly.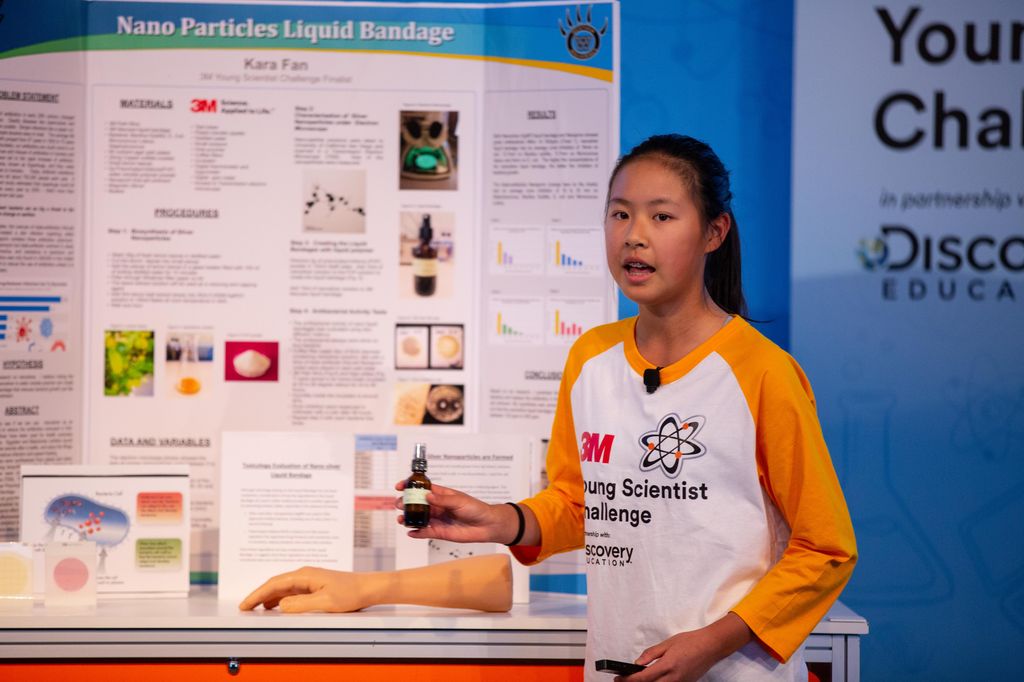 The finalists were matched with a mentor (guide) scientist. Students were given several months to improve their projects with the help and advice of these professional scientists.
In October, the finalists finally met their mentor scientists and the other students face to face at 3M's special science center in St. Paul, Minnesota. The students presented their ideas to the group, and the winners were announced.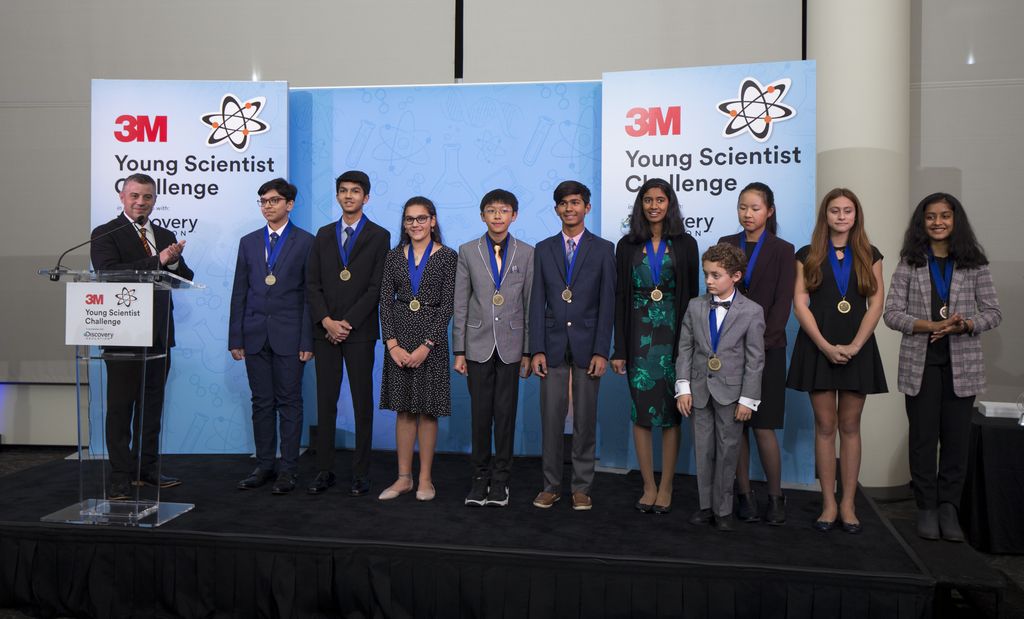 Kara Fan from California won the grand prize for a special liquid bandage she created that can be sprayed on cuts and wounds. One important part of Kara's bandage is nano-silver – silver in extremely tiny form. Kara had to do a lot of research to get that part just right.
Kara's bandage is designed to kill germs without using antibiotics. Antibiotics are germ-killing medicines that have been used too much. Now some germs don't react to antibiotics anymore. For winning, Kara got $25,000.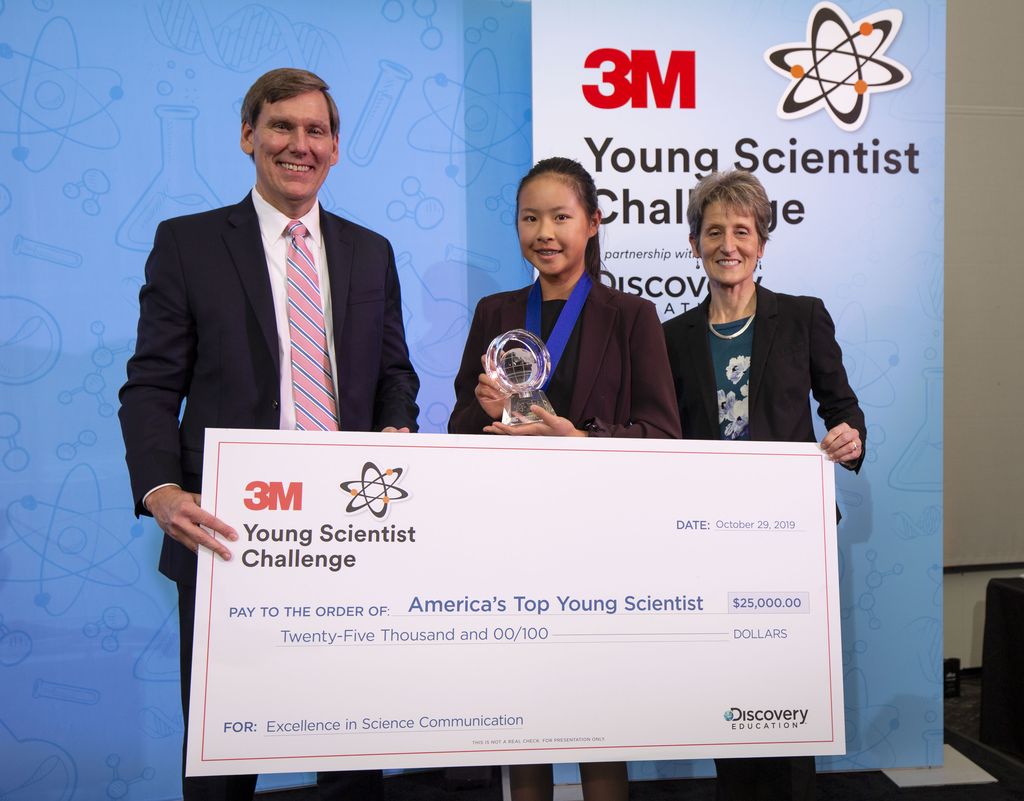 Samyak Shrimali's project is also meant to cut down on diseases. His system detects when people in hospitals need to wash their hands.
Many projects focused on the climate crisis. For example, several students came up with ideas to create or save energy.
Caroline Crouchley took second prize with a project which uses magnets in a clever way to turn existing railways into low-energy, high-speed rail lines. Jordan Prawira, who won third prize, invented a wind turbine (windmill that creates electricity). Jordan's design generates more energy than common wind turbines.
Jaya Choudhary created a robot to control heating. It saves energy by only heating a room if someone is in the room. Camellia Sharma won fourth prize with a system that saves water by detecting water leaks in underground pipes.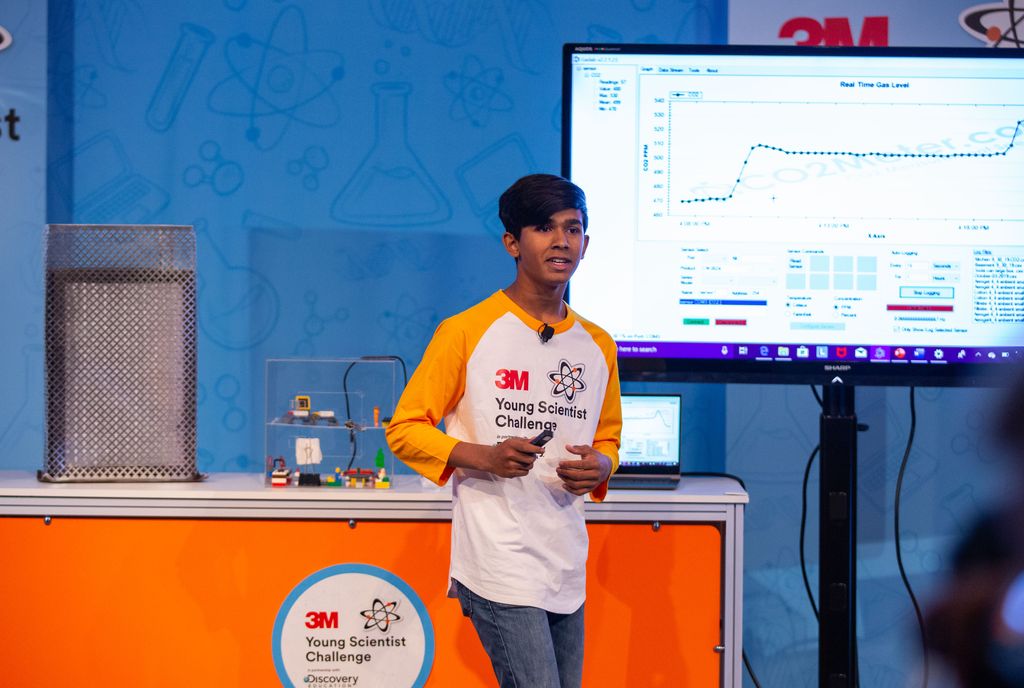 Two young scientists decided to take on carbon dioxide (CO2) – a polluting gas, and one of the big challenges of the climate crisis. Nishant Lahiri designed a filter system that allows people to collect carbon at home so it can later be taken and buried underground.
Yosef Granillo, 9, was the youngest scientist. He knew that trees were one of the best ways to remove C02. He figured out a way that trees could be grown in the ocean.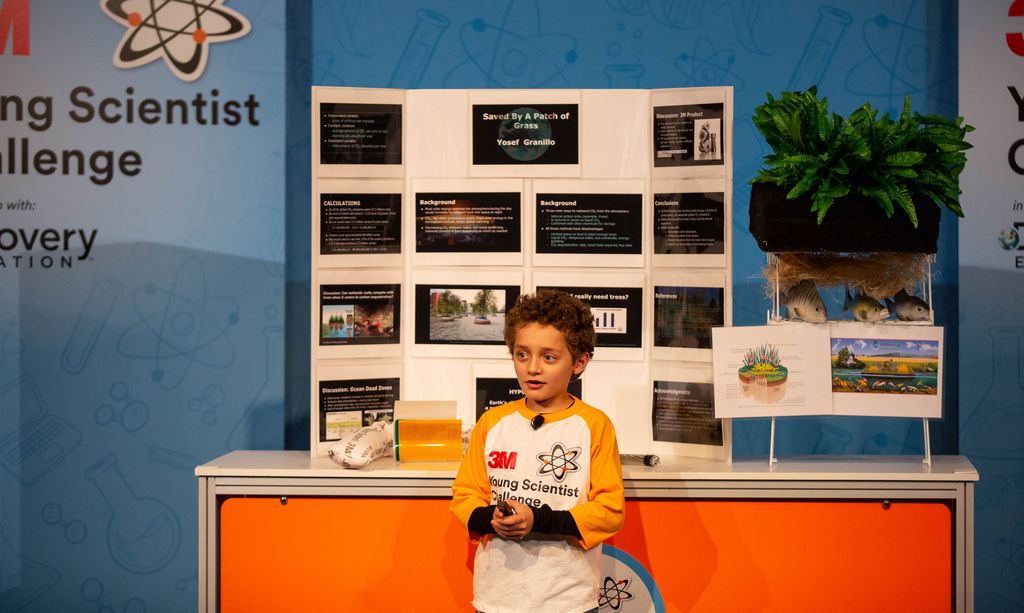 Two students worked with Artificial Intelligence (AI). AI computer programs sort through huge amounts of information, finding patterns that humans haven't noticed. The programs can then use those patterns to make decisions.
Reshma Kosaraju used AI to help predict forest fires. Sixth-grader Faraz Tamboli trained an AI to recognize sign language, and then built a system that translates between sign language and spoken language.
Did You Know…?
If you're a young scientist, you might think about entering the Young Scientist Challenge next year. The contest opens on March 7.
😕
This map has not been loaded because of your cookie choices. To view the content, you can accept 'Non-necessary' cookies.