Strong Earthquake Hits Albania, Smaller Quakes Follow
On Tuesday, an earthquake with a magnitude (strength) of 6.4 hit Albania. Over 30 people died in the earthquake and nearly 700 have been injured. The center of the quake was about 20 miles (32 kilometers) outside the capital of Tirana.
Buildings all through the area have been destroyed, leaving thousands of people without homes. Rescue workers from at least 12 countries are going through the wreckage of buildings trying to find people who have survived.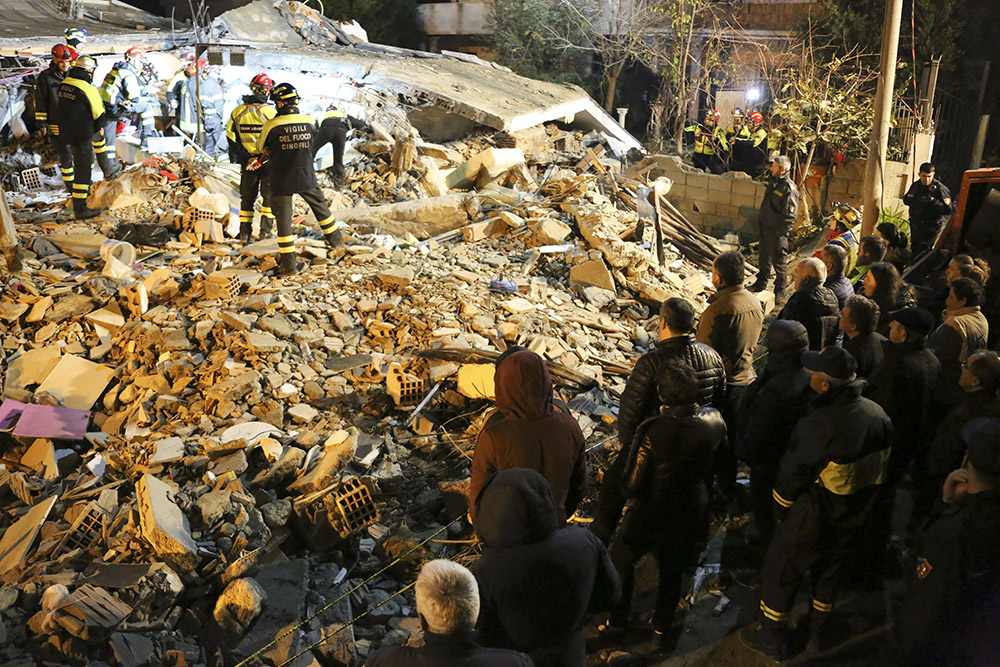 The process of rescuing people has been made more difficult by several smaller earthquakes which followed the first one. Many buildings in Albania were built quickly and without much attention to safety. That means many more buildings could still fall down suddenly.
Workers have set up hundreds of tents as temporary housing for people who have lost their homes. But Albania is a poor country and it will be hard to recover from such a big blow. As one survivor told AP News, "Everything we have is destroyed."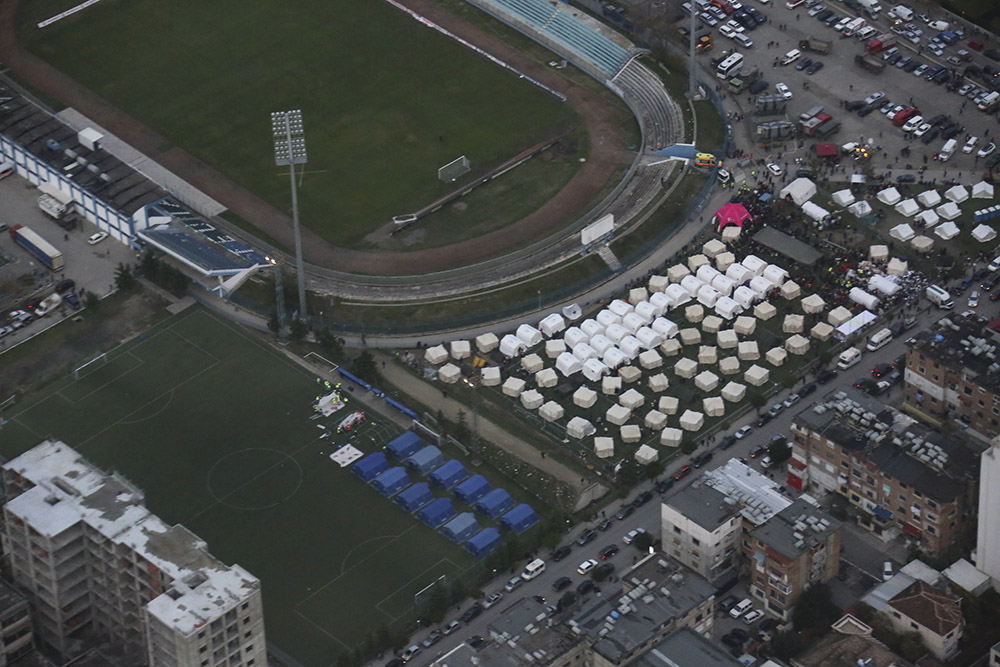 Ship Carrying 14,600 Sheep Turns Over
The Queen Hind, a ship carrying 14,600 live sheep from Romania, turned over in Port Midia last week. Though the ship did not sink completely, it turned on its side, and much of the inside flooded.
The ship's crew were all saved. Several different groups worked to rescue the sheep, but at the end of several days, only around 75 sheep had been saved.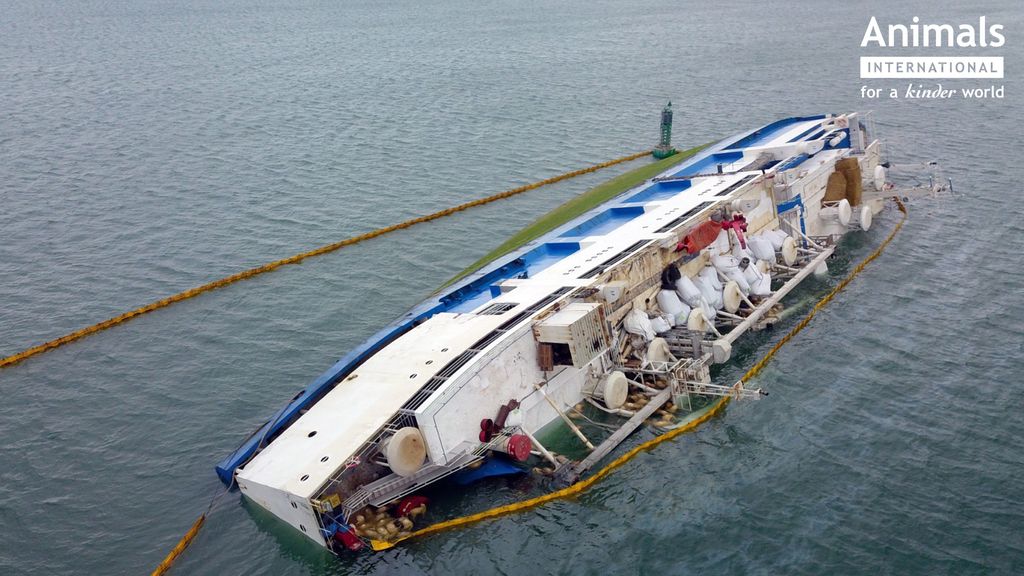 The ship was believed to be sailing to Saudi Arabia. Selling live animals overseas is a growing business in Europe. Last year, Europe sent out about $3.3 billion worth of live animals.
Many people believe it's not a good idea to move large numbers of live animals on ships. Even when ships sail safely, the conditions often aren't good for animals. In April of last year a video was released showing thousands of sheep dying in the heat on a trip from Australia to the Middle East.
Climate Strikers and Politicians
Hundreds of thousands of people took part in another global climate strike on Friday. Protests were held in 157 different countries. The strikers are encouraging governments to take immediate action on the climate crisis.
Many protesters focused on Madrid, Spain, where the United Nations will be holding a special meeting on the climate. In Australia, climate protesters organized over 50 "sit-down strikes" outside the offices of politicians. They want politicians to make a connection between the climate crisis and the increase in Australia's terrible bushfires.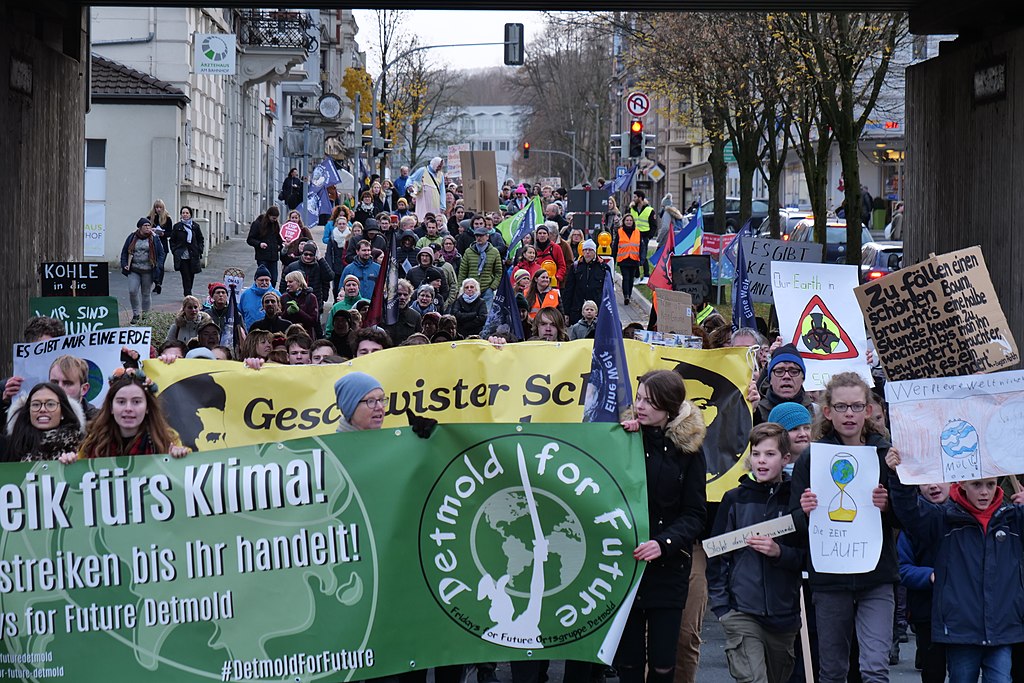 Some politicians appear to agree with the climate protesters. On Thursday, the European Parliament voted to declare a "Climate Emergency".
Other politicians don't seem so interested. In the United Kingdom, Channel 4 organized a special discussion of the climate crisis and invited the leaders of seven political parties taking part in the current election. Prime Minister Boris Johnson, who is hoping to be re-elected, did not show up for the discussion.
The discussion went ahead as planned. But in the place where Mr. Johnson would have stood, Channel 4 put a large block of melting ice in the shape of the world.