Around the world, health experts are struggling to contain many deadly diseases. Scientists have tools to fight many of these diseases, but to be successful, they need cooperation.
Vaccines
Doctors and scientists have created vaccines to protect against some of the world's most dangerous diseases. A vaccine is a special medicine that trains the human body to fight a disease. The more people that get vaccinated, the better everyone is protected.
There are two main kinds of vaccines. One is a "live" vaccine. This contains a weak version of a real disease germ. The other kind of vaccine is called an "inactive" vaccine.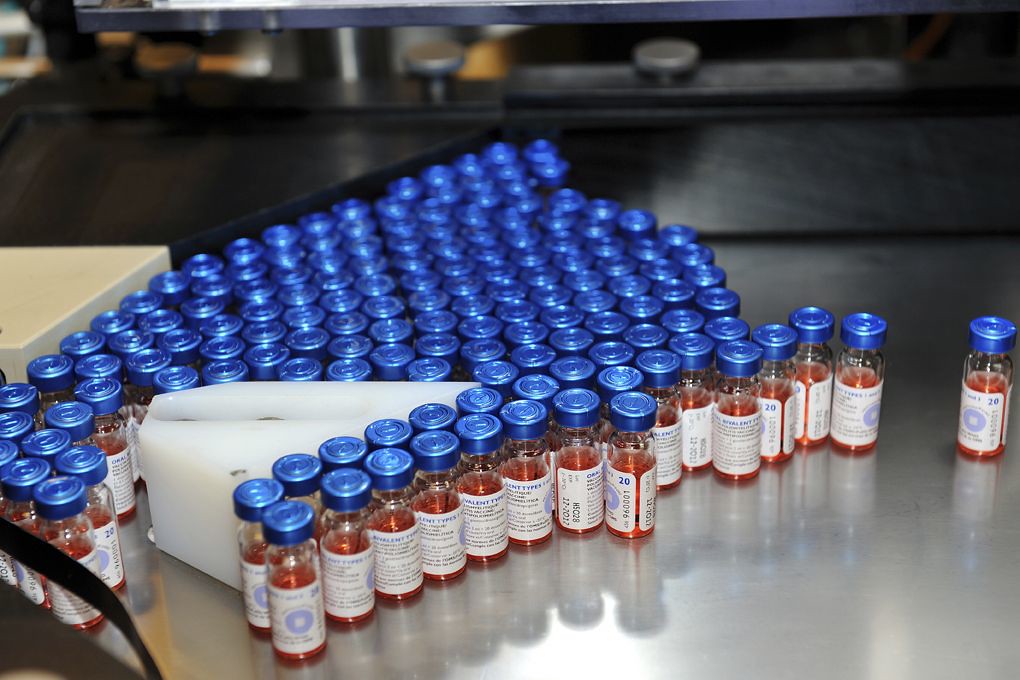 With the help of vaccines, diseases like measles and polio were once nearly wiped out, but now they're making a comeback. And scientists are just beginning to learn how to control newer diseases like Ebola.
To get these diseases under control, health experts need cooperation from the people most affected by the diseases.
Measles
Measles is a disease that brings high fevers and an itchy rash. In some cases, it can be deadly. Recently, the numbers of measles cases has gone up sharply, even though there's a vaccine for it. That's because many people aren't getting vaccinated.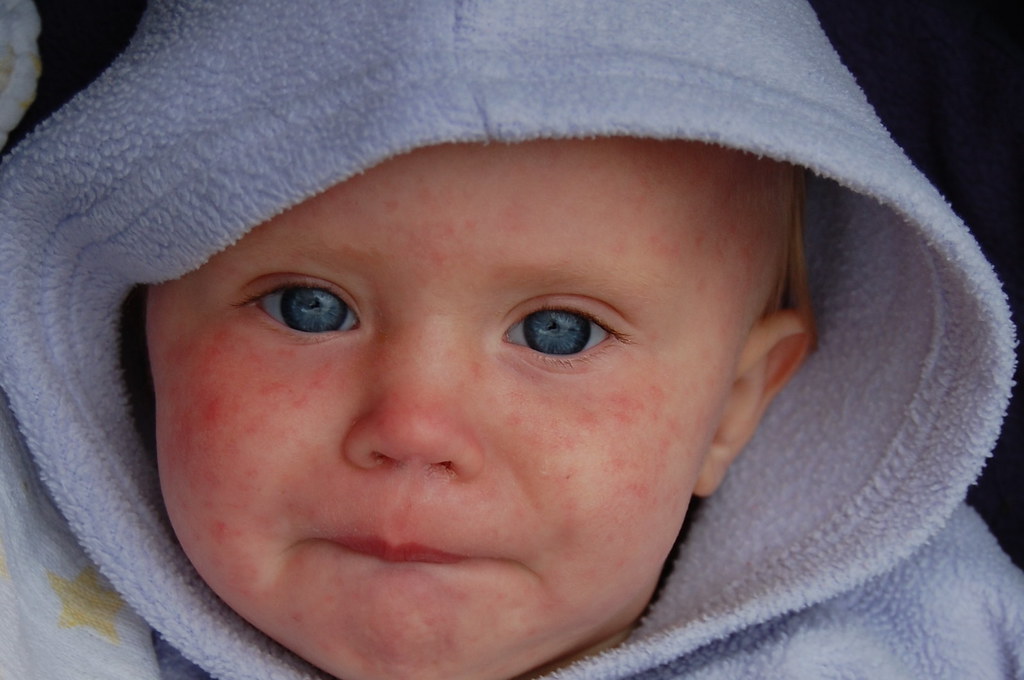 In many countries, it's easy to get vaccinated, but some people have chosen not to. That makes them and everyone around them less safe.
In poor countries, or countries with a lot of violence, it can be hard for children to get the vaccinations they need.
In the Democratic Republic of Congo (DRC), for example, over 5,000 people have died from measles this year; 90% of them were children under five. The island nation of Samoa has recently declared an emergency after nearly 2,000 cases and 22 deaths.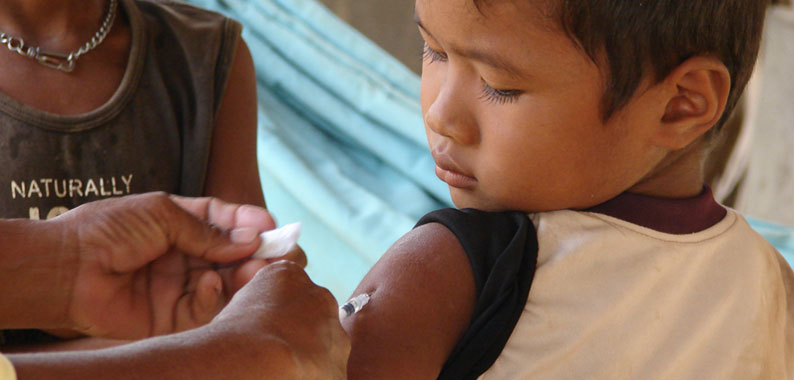 Getting measles under control again will require almost everyone getting vaccinated.
Polio
Polio is a terrible disease that can paralyze and even kill. It usually affects children under five. There are 3 different types of viruses (tiny germs) that cause polio. Vaccines against polio were first developed in the 1950s, and they have worked so well that polio cases have fallen by 99% since 1988.
One current problem is a new kind of polio. It came from an unusual change in the live polio vaccine used in Africa for Type-2 polio. The vaccines didn't make anyone sick, but the germ used in the vaccine changed on its own. This is called a mutation.
Now that changed germ has caused some polio outbreaks among people who haven't had the vaccine for Type-2 polio.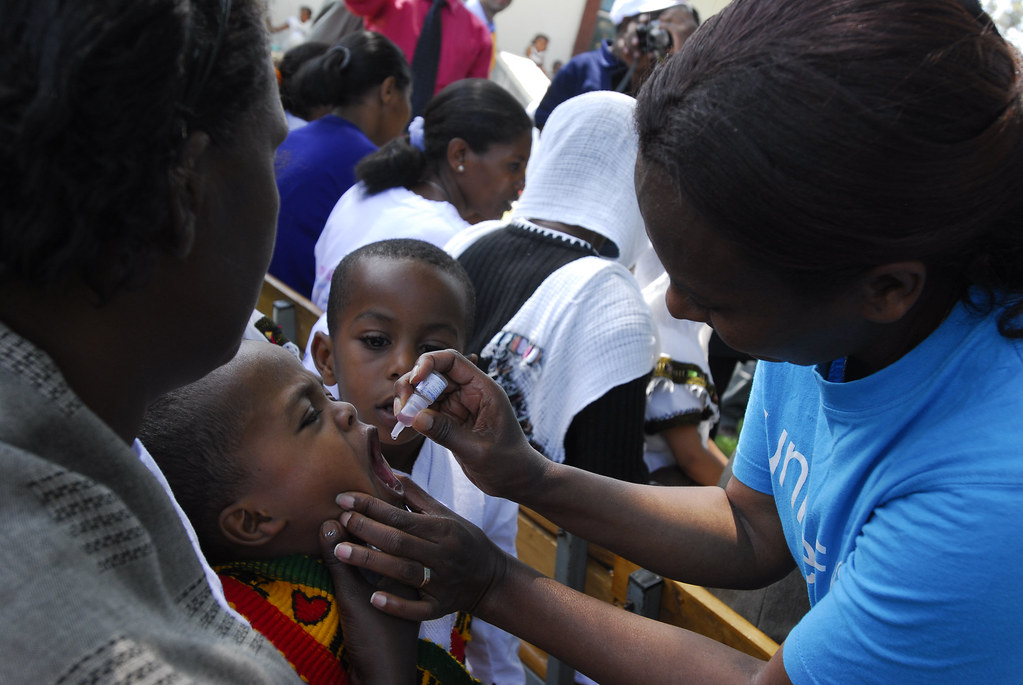 The World Health Organization (WHO) recently raised $2.6 billion to fight polio through 2023. The WHO's goal is to wipe polio out completely.
Ebola
Ebola is a disease that causes great pain, bleeding, and, often, death. Ebola spreads easily and can affect people quickly. Since August 2018, Ebola has killed over 2,100 people in the DRC.
Now there are two new vaccines to protect against Ebola. One vaccine has already been approved. It only requires one shot, which makes it useful when quick protection is needed.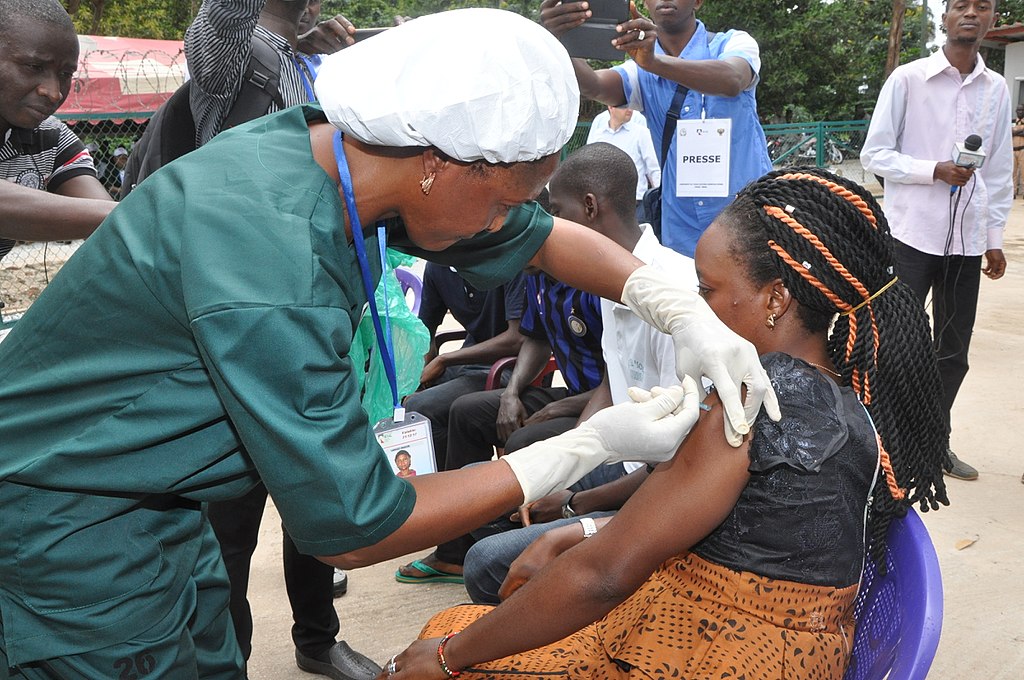 The second vaccine is still being tested. This vaccine could work better, but it requires two shots separated by two months. So it's better for people who don't need protection right away.
Ebola treatment in Congo has been held up by attacks on health workers. There is a lot of violence in the DRC. Fear over Ebola has made things worse. There have been at least 300 attacks on Ebola health workers this year.