Heavy Rains Cause Deadly Flooding in Indonesia
Days of nonstop rain in Indonesia's capital, Jakarta, has brought flooding that has killed at least 43 people, and forced tens of thousands of people from their homes.
Jakarta often has floods at this time of year, but the rains that fell on Tuesday and Wednesday were the heaviest ever recorded. On Tuesday, an airport in East Jakarta recorded 14.8 inches (37.7 centimeters) of rain in a single day.
The waters have flooded much of the city and caused landslides in areas around Jakarta. In some areas, the power has been turned off to prevent people from being hurt by the electricity. Some train services were stopped for the same reason.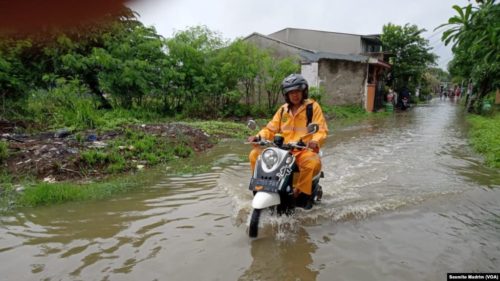 Jakarta is home to about 10 million people. Nearby cities bring this number to over 30 million. Yet Jakarta is built on swampy ground – around 40% is below the level of the sea.
The government has taken some steps to control flooding in Jakarta, but most of these projects aren't complete. Recently, the government announced plans to move the country's capital to East Kalimantan, an area that is much less likely to flood. But that project will take years to complete.
More rain is predicted. The government now plans to spray salt crystals into rain clouds outside of the city, hoping to force the rain to fall before the clouds reach the city.
Puffin With a Stick Gets Scientists' Attention
A puffin (a kind of seabird) has excited scientists by using a stick to scratch itself. Why would that be exciting? Well, the stick is considered a "tool", and it's very unusual for animals to use tools.
A few kinds of birds, such as crows, vultures, and parrots are known to use tools. But puffins are the first seabirds to be recorded using tools.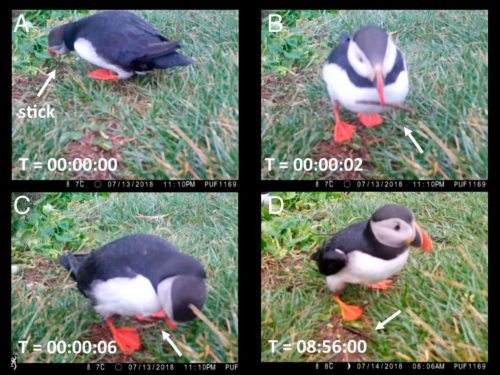 What's more, scientists call the scratching "body care". In this case, the puffin was probably trying to get rid of an itchy tick. Using tools for body care is unknown among birds. Usually animals use tools to get food.
Annette Fayet, who studies puffins, first saw one use a stick for scratching in 2014. But it wasn't until last year that Dr. Fayet caught the behavior on video.
Pokémon Go Causes Trouble at Canadian Army Bases
When the game Pokémon Go came out in 2016, it caused a lot of excitement. The game gets people to travel to different locations in the real world to collect made-up creatures called Pokémon. Players use cell phones which show a make believe world laid on top of the real world.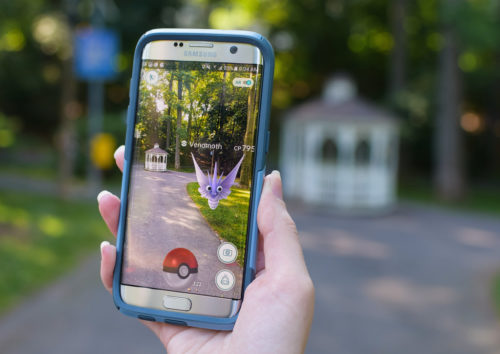 While some people may have been excited, the Canadian Broadcasting Corporation (CBC) has learned that Pokémon Go left Canada's Army very confused. The Army couldn't understand why people suddenly started showing up at Army bases with their cell phones out. (They were looking for Pokémon.)
The army had at least three policemen at different bases walk around with cell phones and notebooks to try to find all the Pokémon hidden there. How confusing was it? "We should almost hire a 12-year-old to help us out with this," wrote one security expert.