Hallstatt, Austria —(Map)
A beautiful small village in Austria is being overrun with tourists, partly because it looks like the village from the movie "Frozen". The town's mayor is actually hoping that many tourists will stay away.
The village of Hallstatt is a collection of charming old buildings grouped at the edge of Lake Hallstatt, surrounded by the towering Dachstein Mountains, about an hour away from Salzburg. In summer, the mountains are green and the village is lovely. In winter, it's like something out of a snow-covered fairy tale.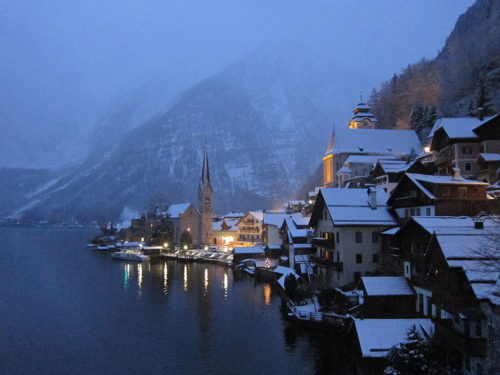 The village's history and the beauty of its buildings have led it to be named as a UNESCO World Heritage Site. UNESCO is an organization run by the United Nations, and its World Heritage Sites are areas that are considered especially important, often because of their beauty, history, or background.
Hallstatt is small. Fewer than 800 people live there. But the number of visitors who arrive each day is huge – up to 10,000 visitors a day.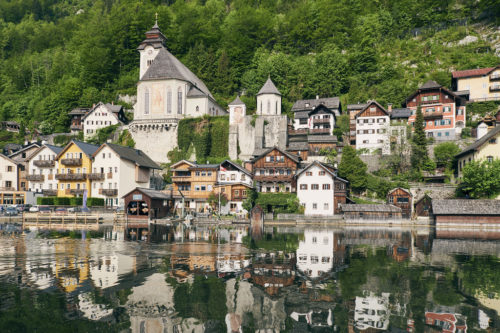 Hallstatt's popularity first began when it became a World Heritage Site in 1997. It increased even more in 2006, when a Korean TV program shot a show in the village. Soon, Hallstatt began to get more visitors from Asia. In 2012, a Chinese company spent over $900 million building a copy of Hallstatt in Huizhou, China.
But the number of visitors really exploded after the release of Disney's movie "Frozen" in 2013. Though much of "Frozen" was based on life in Norway, Hallstatt looks a lot like Arendelle, the main village in the movie. Some people believe that Arendelle was based on Hallstatt. The release of "Frozen 2" has only made the village more popular.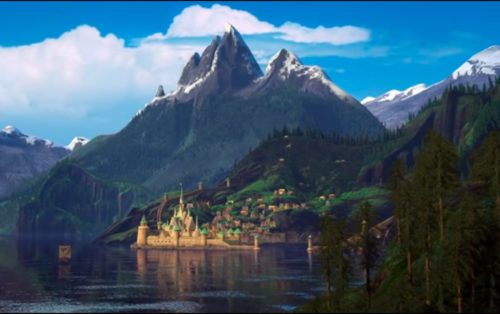 Now tourists arrive by the busload, attracted by the beautiful buildings and the connection to the hit movies. Of course it's not just one busload – last year around 19,344 busloads of tourists arrived.
Much of the tourism is driven by social media. Many of the visitors seem mainly interested in taking selfies with the village in the background. Others take videos with drones.
Some local people feel invaded by the visitors. With 10,000 visitors a day, that's over 12 tourists for every person in Hallstatt. One man said his mother had woken up one day to find tourists in her bedroom.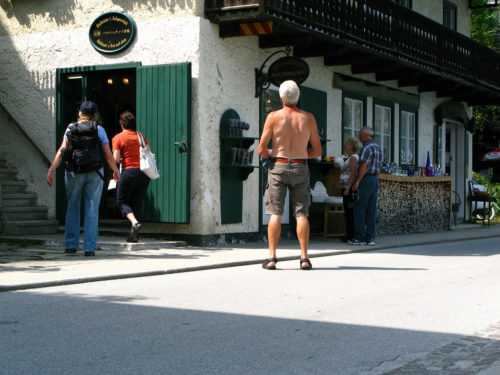 The mayor, for one, would prefer to have fewer tourists. He thinks the town would be just fine with about one third fewer visitors each year. Starting this year, Hallstatt will begin a program to limit the number of buses bringing visitors to the village.
But villagers also realize that the tourists bring in a lot of money. Before the tourist boom, people would leave Hallstatt to find work. Now many people depend upon the tourists for their jobs.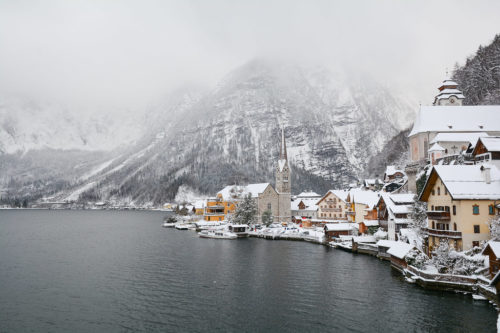 Hallstatt may be easy on the eyes, but it's not easy on the wallet. Hotel rooms can cost between $350 and $450.
Oh, and it costs over one dollar to use the public bathroom in Hallstatt. With 10,000 visitors a day, even toilets can be good business – as long as they aren't frozen.
😕
This map has not been loaded because of your cookie choices. To view the content, you can accept 'Non-necessary' cookies.