Wuhan, China —(Map)
A new disease which began in Wuhan, China has continued to spread and grow rapidly. As the number of cases in China skyrockets and the disease spreads worldwide, experts are working hard to learn about and control the virus.
What Happened?
The disease, which causes pneumonia, was reported in Wuhan in December. Scientists identified the virus that causes it as a coronavirus. For now, it is being called "2019-nCoV". Experts say the virus came from a market where live animals were sold. The virus is believed to have jumped from animals to humans.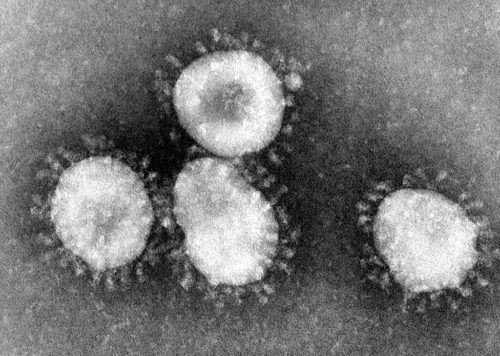 Coronaviruses
Coronaviruses are viruses that have a spiky ring around them like a crown when viewed with a powerful microscope. Though there are many coronaviruses which affect animals, until recently, only six coronaviruses were known to affect humans. Four of these cause common colds. The other two cause more serious lung illnesses, and can be deadly.
At first, the disease spread slowly, and scientists thought it couldn't be passed between humans. But in mid-January, that changed as the number of cases shot up quickly.
On January 23, the Chinese government closed off Wuhan and several nearby cities, shutting in around 56 million people. The government wanted to limit the spread of the virus. This quarantine has been scary for the people in the area.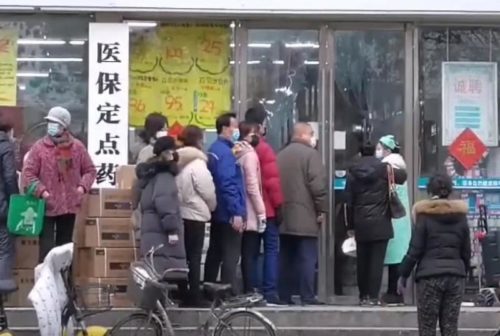 What's Happening Now?
The number of cases has shot higher than ever. As of January 29, there were 7,783 cases and 170 deaths. Though 99% of the cases are in China, the disease has been reported in about 20 countries.
China has struggled to keep up with the need for doctors and medical supplies, but the government is working on the problem. Two new hospitals for treating Wuhan's coronavirus patients are expected to be finished in the next few days.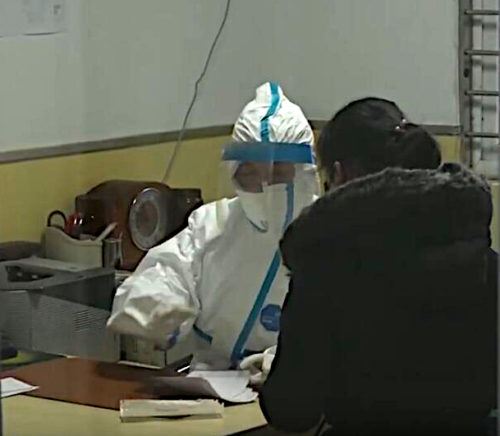 Around the country, China has closed many places where large crowds gather. Many factories have stopped work and thousands of restaurants and stores have closed.
China's government canceled large public celebrations of Chinese New Year, the country's most important holiday. The holiday period – a time when hundreds of millions of people travel – has now been extended until February 3, in an attempt to limit the spread of the virus.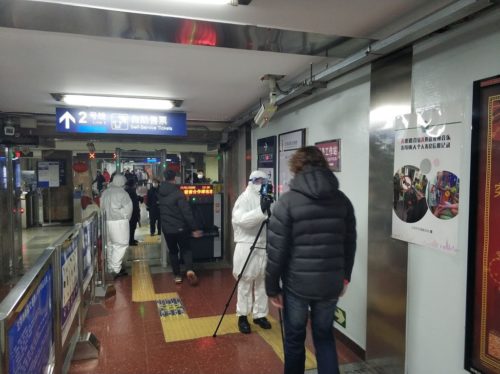 Many countries are limiting travel to and from China. Countries that border China are controlling the number of people who come through. Many airlines are stopping or cutting back on their flights to China.
Governments around the world are working to bring back their citizens who were in Wuhan when the outbreak happened. For many of these people, returning may mean facing a short quarantine in their own country, to make sure they aren't sick.
SARS
In 2002 and 2003 the world struggled with another scary coronavirus called SARS (Severe acute respiratory syndrome). SARS also began in China. At the time, China tried to keep news about SARS quiet. SARS spread quickly and affected the whole world, killing over 800 people.
China has shared more information this time, but some people say China still needs to share more details about how the disease is spreading. Experts believe there may be many more cases in China that haven't been reported yet.
Working Toward a Vaccine
Chinese health experts say the disease can be spread by people who don't appear sick yet. Experts in other parts of the world haven't been able to prove this. If it's true, tracking and controlling the spread of the disease will be much more difficult.
Systems developed during the SARS outbreak are now helping scientists deal with the new virus. Already a laboratory in Australia has recreated a copy of the virus from a sick person. This will be a huge help in studying and testing the virus.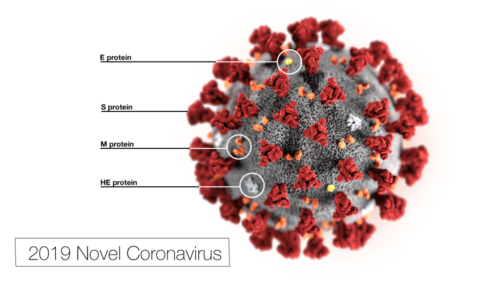 Several groups are working on a vaccine to protect people from the virus. But even with experts working more quickly than ever before, it will probably be at least a year before the vaccine can be used. It must be tested carefully to be sure it is safe for humans.
---
How Worried Should You Be?
Though there currently is no cure or vaccine for 2019-nCoV, some patients get better on their own. The danger from the virus is greatest for people in China.
For most people outside of China, the far greater threat is the flu. This year, the flu has already killed over 8,000 people in the US alone. While there is not yet a vaccine for 2019-nCoV, you can get a flu shot.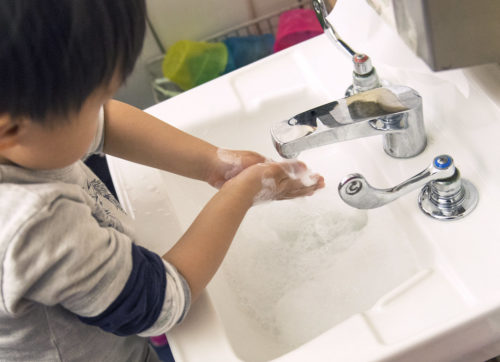 Things You Can Do
The same guidelines can help protect you, and keep diseases like 2019-nCoV and the flu from spreading:
• Stay home if you're sick
• Cough into your elbow
• Wash your hands well, and do it often.
😕
This map has not been loaded because of your cookie choices. To view the content, you can accept 'Non-necessary' cookies.