Leeds, England —(Map)
Scientists have used modern technology to recreate the voice of an Egyptian mummy who's been dead for 3,000 years. During his lifetime, the mummy was a priest whose job was to sing and chant.
Nesyamun is a mummy from ancient Egypt. For the last 200 years, Nesyamun has been part of the collection at Leeds University Museum. During his lifetime, over 3,000 years ago, Nesyamun sang and chanted as a priest in Thebes, the capital of Egypt.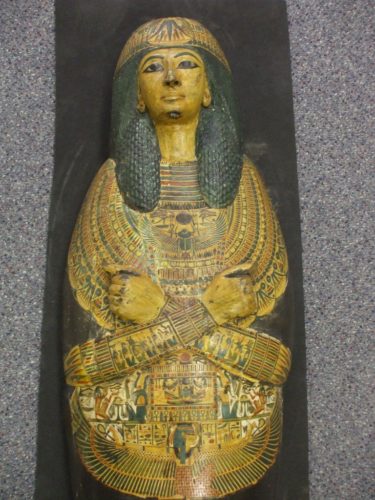 When he died, Nesyamun was mummified and sealed in a decorated coffin. The coffin had the words "Nesyamun, true of voice" written on it.
In 2016, scientists took Nesyamun to Leeds General Infirmary, where they put the mummy in a CT scanner.
A CT scanner uses a computer to combine many different X-ray pictures taken from different angles to build a 3D image of an object. This allows scientists and doctors to see inside of things without cutting them open.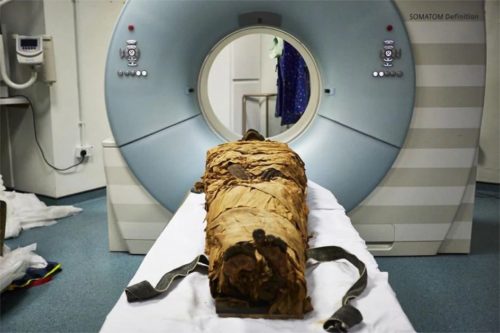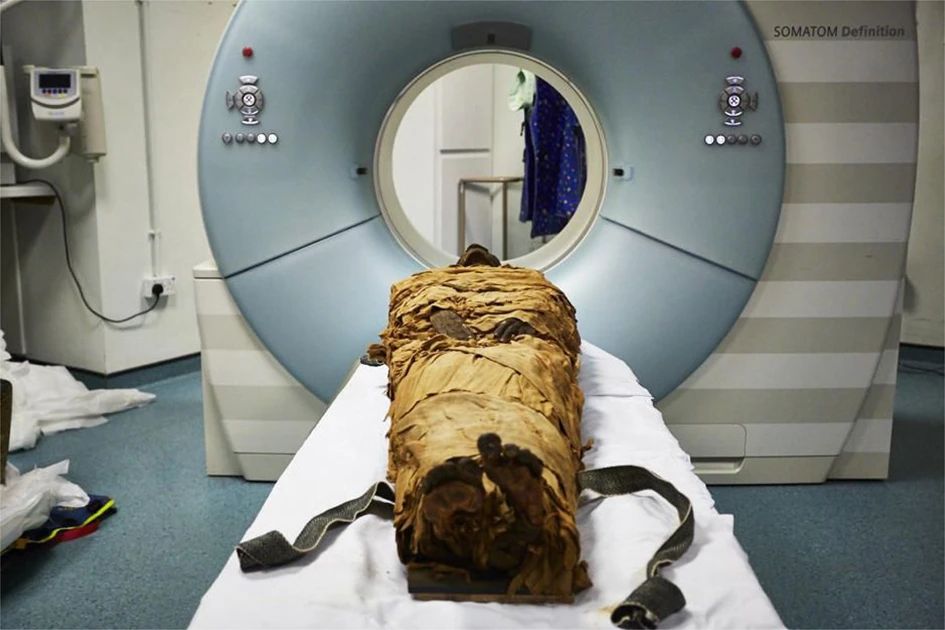 The CT scanner gave the scientists a complete picture of Nesyamun's vocal tract – basically the tube running from the throat to the lips that is used to make sounds. Because the process of turning Nesyamun into a mummy was done so well, his vocal tract was in surprisingly good shape.
Once the scientists had images of the vocal tract, they were able to make a 3D-printed copy of it.
Dr. David Howard, one of the main scientists involved in the project had done some similar work before. He created something he called a "Vocal Tract Organ" (VTO). This is basically a speaker that can push sounds through a 3D-printed vocal tract.
The scientists chose a simple sound as a test. The sound was somewhere between the vowels heard in the words "bed" and "bad". They used the VTO to play the sound through the 3D-printed vocal tract.
It's not much, really – just a shaky "ehhhhh" sound. But the scientists say the sound is very much like the sound that Nesyamun would have made.
How can they be so sure? They've made 3D-printed models of the vocal tracts of living people. The sounds those models make are very similar to the voices of the actual people.
The sound isn't perfect. The sound wasn't produced by Nesyamun's own vocal cords – the folds in the throat that vibrate to create sound. The researchers also point out that Nesyamun's tongue is mainly gone.

But the researchers believe this is just the first step. They hope that at some point in the future, using carefully made models and more computing power, they will be able to recreate the sounds of Nesyamun speaking in full sentences.
Professor Joann Fletcher told the BBC that Nesyamun wanted his voice to be heard after he was dead. "It's actually written on his coffin," she said. "It was what he wanted. In a way, we've managed to make that wish come true."