With sports around the world shut down because of the coronavirus, things are getting a little strange. Now real pro basketball players are playing basketball video games against each other and it's being shown on the sports station ESPN.
Esports – contests of video games about sports – have become more and more popular as the quality of the video games has improved.
People aren't just playing video games anymore, they're spending loads of time watching as people play video games and talk about it. Big internet sites like Twitch and YouTube are full of videos and livestreams of people doing exactly that. These videos sometimes earn their makers lots of money.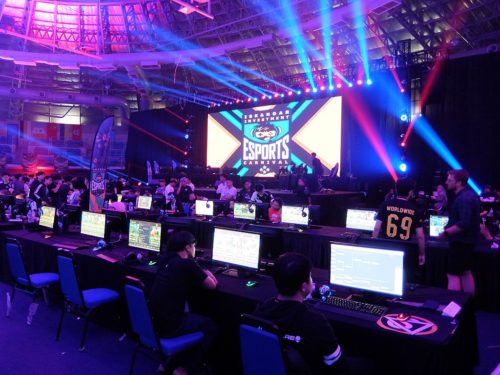 Gamers – people who play esports and other video games – often become stars just like the professional athletes do. Some people are even working hard to make esports a part of the Olympic Games in the future.
The NBA is a pro basketball league with real athletes. NBA 2K is a series of basketball video games which allow gamers to control digital versions of real NBA basketball players. The current version of the game is NBA 2K20. (There is also a league of NBA 2K video game players, but that's a different story.)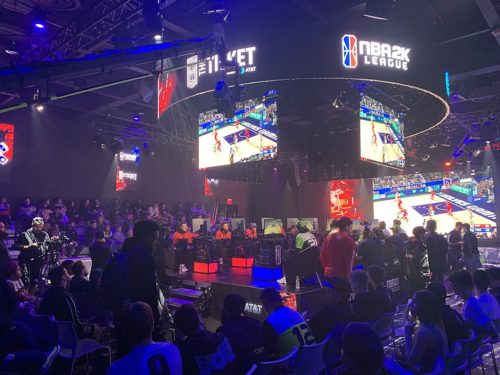 Now, with the NBA's basketball season suspended because of the coronavirus pandemic, real NBA players are playing NBA 2K20 against each other in a digital tournament.
The NBA 2K Players Tournament started on Friday night. The tournament features 16 NBA players playing against each other over five days. The final prize of $100,000 will go to a group working to help with the coronavirus. The winner of the contest will get to decide which group gets the money.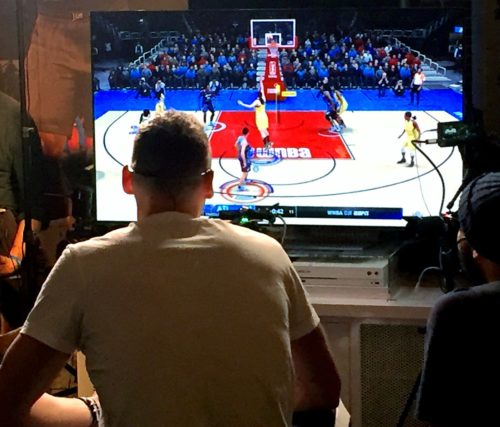 On Friday night, Kevin Durant of the Brooklyn Nets, sat in his home in New York, controlling the digital version of the LA Clippers. Derrick Jones, Jr. of the Miami Heat was playing as the digital Milwaukee Bucks from his home in Miami.
The two pro basketball players, sat wearing headphones and chatting as they used game controllers to guide their digital basketball teams. The sports station ESPN, showed the game live. Jones wound up beating Durant 78-62.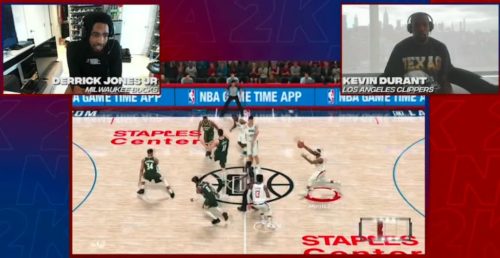 ESPN has been struggling to find material to show on its stations because sports around the world have been canceled or delayed. Recently, it has been filling a lot of time with talk shows. It's also repeating shows of sports that have already happened.
As the coronavirus pandemic carries on, people can expect to see and hear more about esports like NBA 2K. That's because online video games draw large audiences, gamers can safely take part from home, and esports help fill the hole left by all the real sports that have been canceled.
Want to know what ESPN has lined up for today, April 5? Twelve hours of esports!
---
Did You Know…?
ESPN is also showing some unusual "sports", like cup stacking and cherry pit (seed) spitting.