Around the world, millions of people on lockdown are having to work from home. Among them are NASA's scientists – including those controlling spacecraft, and even Curiosity, one of NASA's Mars rovers.
Since March 20, all NASA workers who don't absolutely have to be in NASA's buildings have had to work from home. Like many people working from home, NASA's scientists are facing the challenges of turning their living spaces into work spaces, in spite of the distractions of pets, children, and other family members.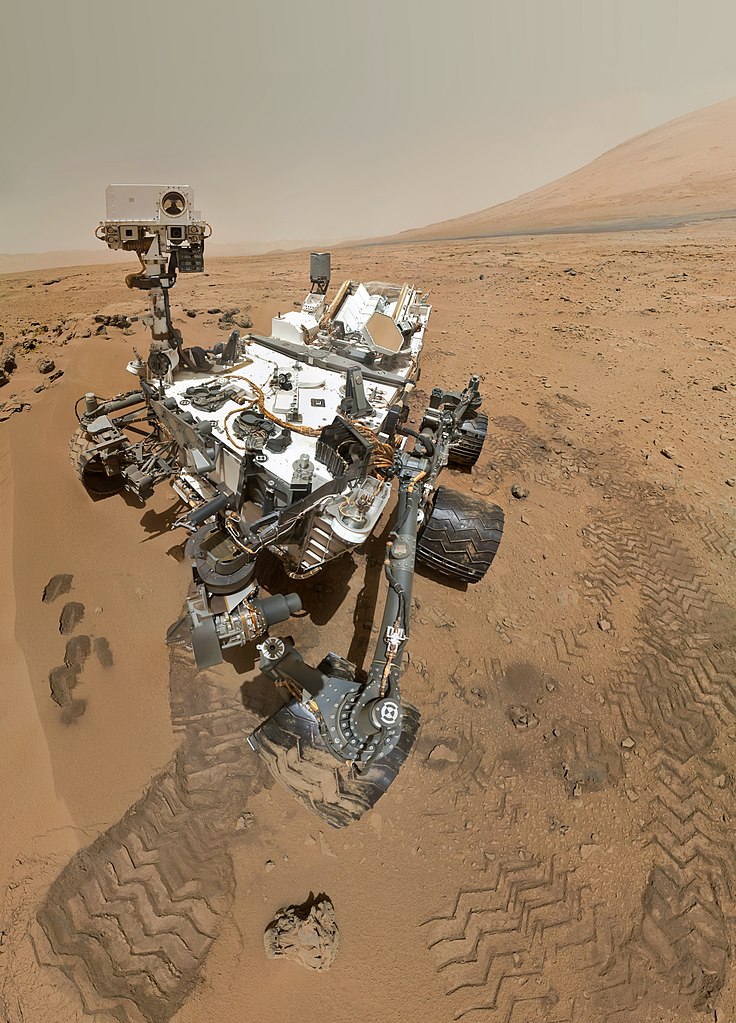 Alicia Allbaugh is in charge of the team that plans and carries out the actions of NASA's Mars rover, Curiosity. Since Curiosity is a complicated robot moving around on a distant planet, it's very important that its movements be planned and put into action carefully.
Ms. Allbaugh says the situation is a classic NASA challenge. "We're presented with a problem and we figure out how to make things work. Mars isn't standing still for us. We're still exploring," she says.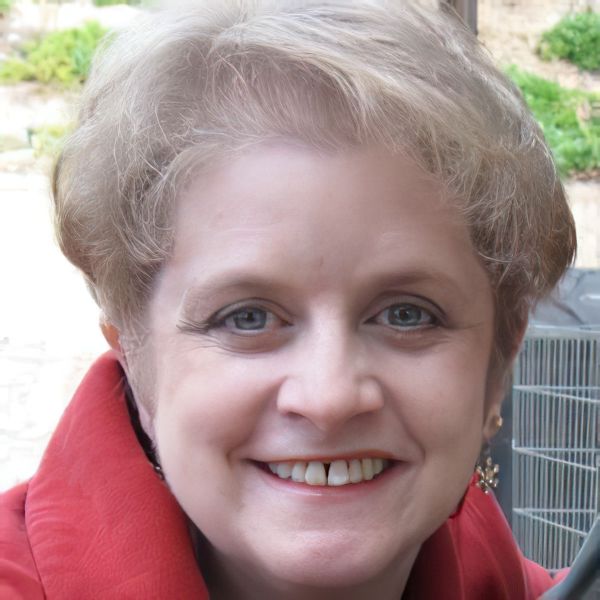 But that doesn't mean it's easy. Creating each series of actions that a rover takes can require the efforts of 20 or more people working together. When it became clear that a lockdown was likely, NASA's teams began making plans that would allow them to keep working together, even from home.
The teams are usually all in the same room at NASA. Now, at home, they are holding several video and chat sessions at once. "I probably monitor [keep track of] about 15 chat channels at all times," said Ms. Allbaugh.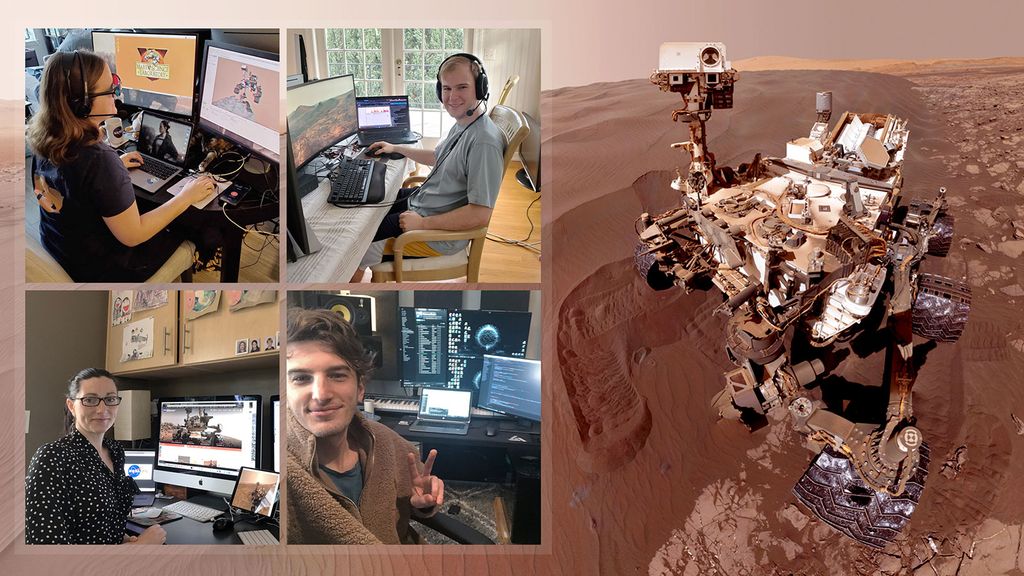 Still, the teams aren't able to do everything at home that they can do from work. For example, in NASA's lab in Pasadena, there are some very powerful 3D goggles that allow the scientists to carefully study the land around the rover.
But the 3D goggles require a very powerful computer, so the team has come up with a simpler solution: they are wearing old-style 3D glasses with red and blue lenses.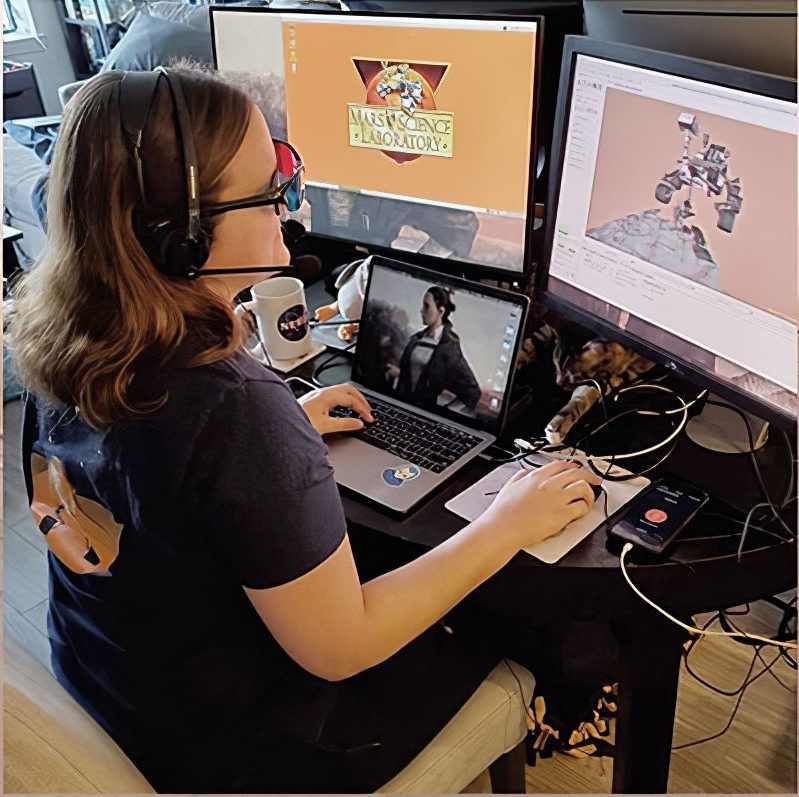 In spite of the challenges, the scientists seem to be successful in their work. Just two days after they began working from home, the team was able to send commands to Curiosity that caused it to drill for a rock sample in an area on Mars known as Edinburgh.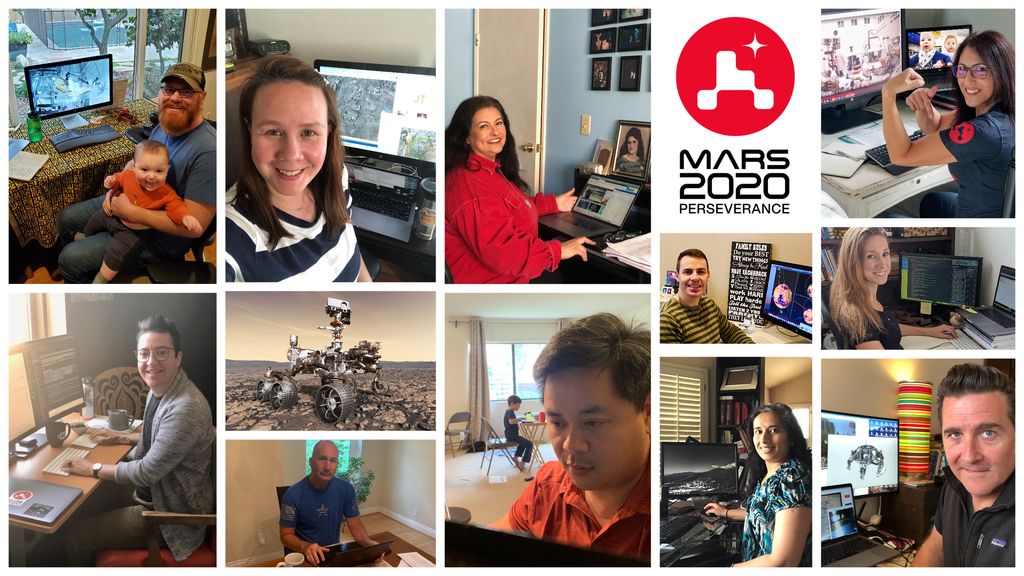 Curiosity is far from the only project that NASA's scientists are running from home.
One of the biggest challenges is continuing to get ready to launch a new Mars rover called Perseverance on July 17. Because of the way the planets line up, if the team can't send Perseverance on or near the planned launch date, they will have to wait until 2022.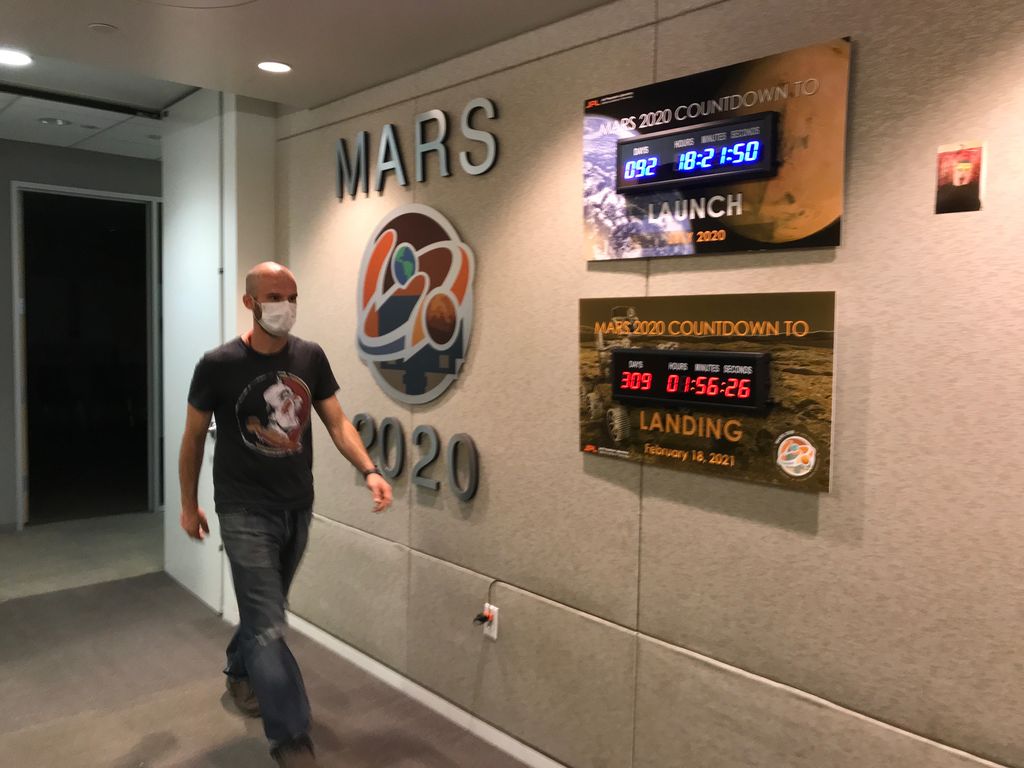 NASA's workers are also controlling several other spacecraft and satellites. The challenges of working aren't always connected to technology.
Ryan Martineau, who's helping operate a spacecraft from home, has a three year old and a three-month old baby. He told the news website The Verge, "There have been a couple of cases where I had to hurry up with a diaper change real quick before I needed to send some commands to the spacecraft."