Governments and businesses worldwide are creating smartphone apps to help track the spread of the new coronavirus. The apps could be an important part of easing up on lockdowns, but they are also causing some worries.
Tracking the spread of a disease is an important step in stopping an outbreak. By tracking down people who have been in contact with COVID-19 patients, health experts can warn them, and keep the virus from spreading further. This is called "contact tracing".
As governments remove coronavirus lockdown limits, they'll need to be able to quickly identify and contain new outbreaks. Contact tracing will be an important part of that process.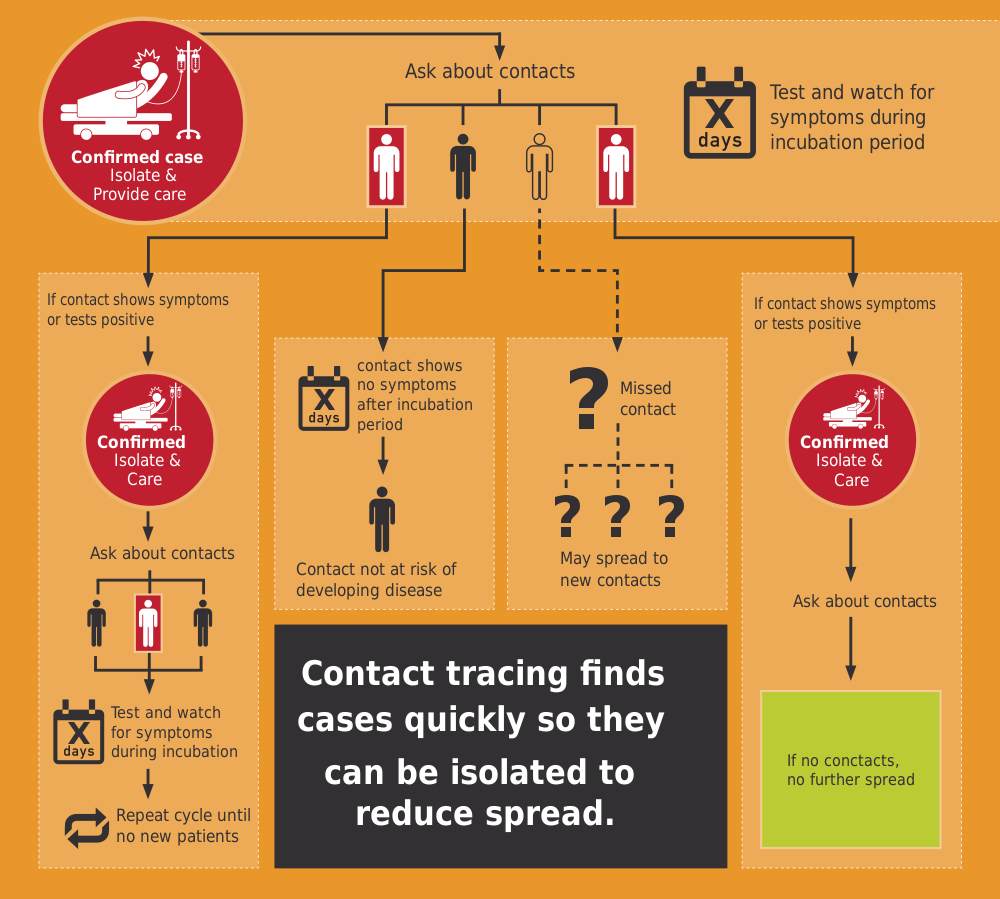 But because the coronavirus spreads so quickly to so many people, it's almost impossible to trace all contacts with phone calls and in-person visits. That's why many people hope that digital contact tracing with smartphones will help.
Most contact tracing apps collect information about where people have gone and the people they've had contact with. The apps use smartphone features like GPS (for the phone's location) and Bluetooth (to learn about other nearby phones).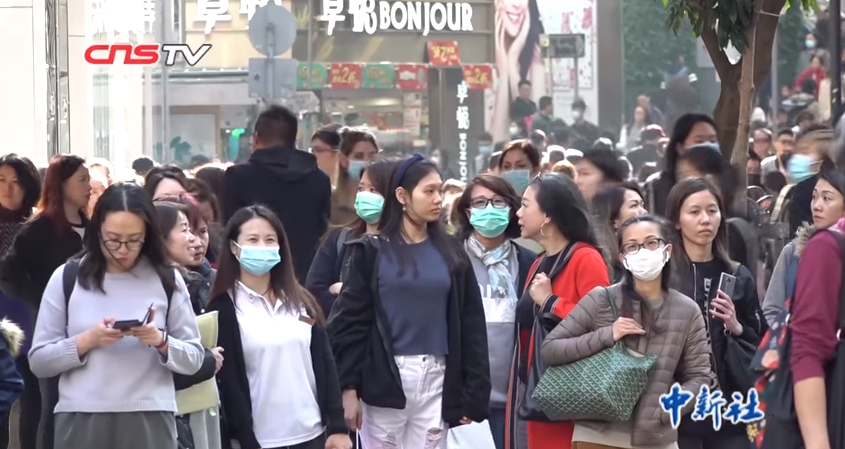 The apps can notify users when one of their recent contacts has been found to have the coronavirus. Some systems also notify governments or health care workers.
Currently, dozens of apps have been created or are being developed around the world. But there are concerns about privacy and security with these apps. Some people worry the apps are being made too quickly and may not protect people's private information.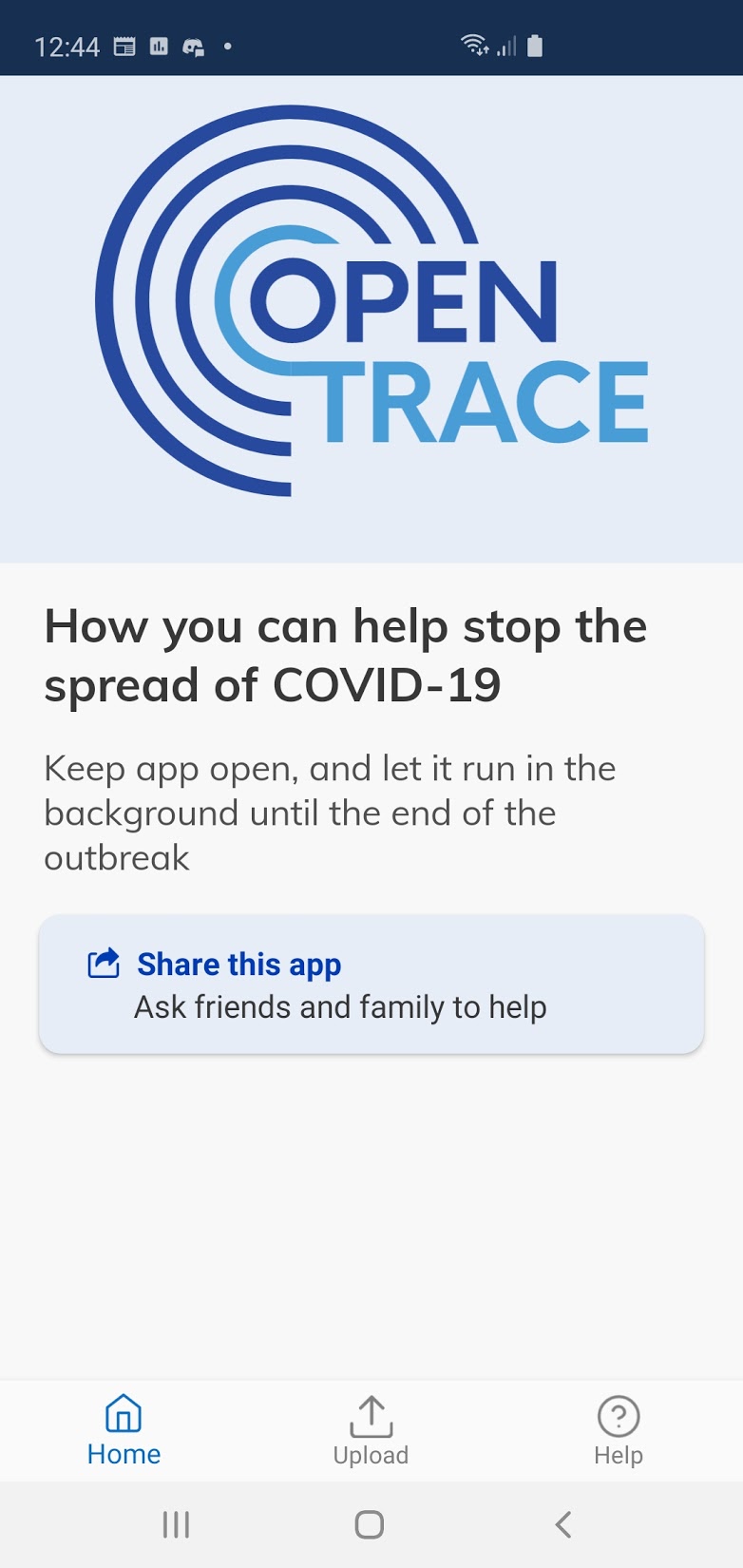 Others are afraid the apps will let governments track people in ways that could be used for much more than just controlling the coronavirus. They fear that once governments have the ability to track people, they won't give it up, even if the threat of the coronavirus passes.
Some app developers are working to protect user privacy. Apple and Google have recently teamed up to create an app for Apple and Android phones. Under Apple and Google's system, information about contacts will stay on a user's phone unless the user chooses to share it.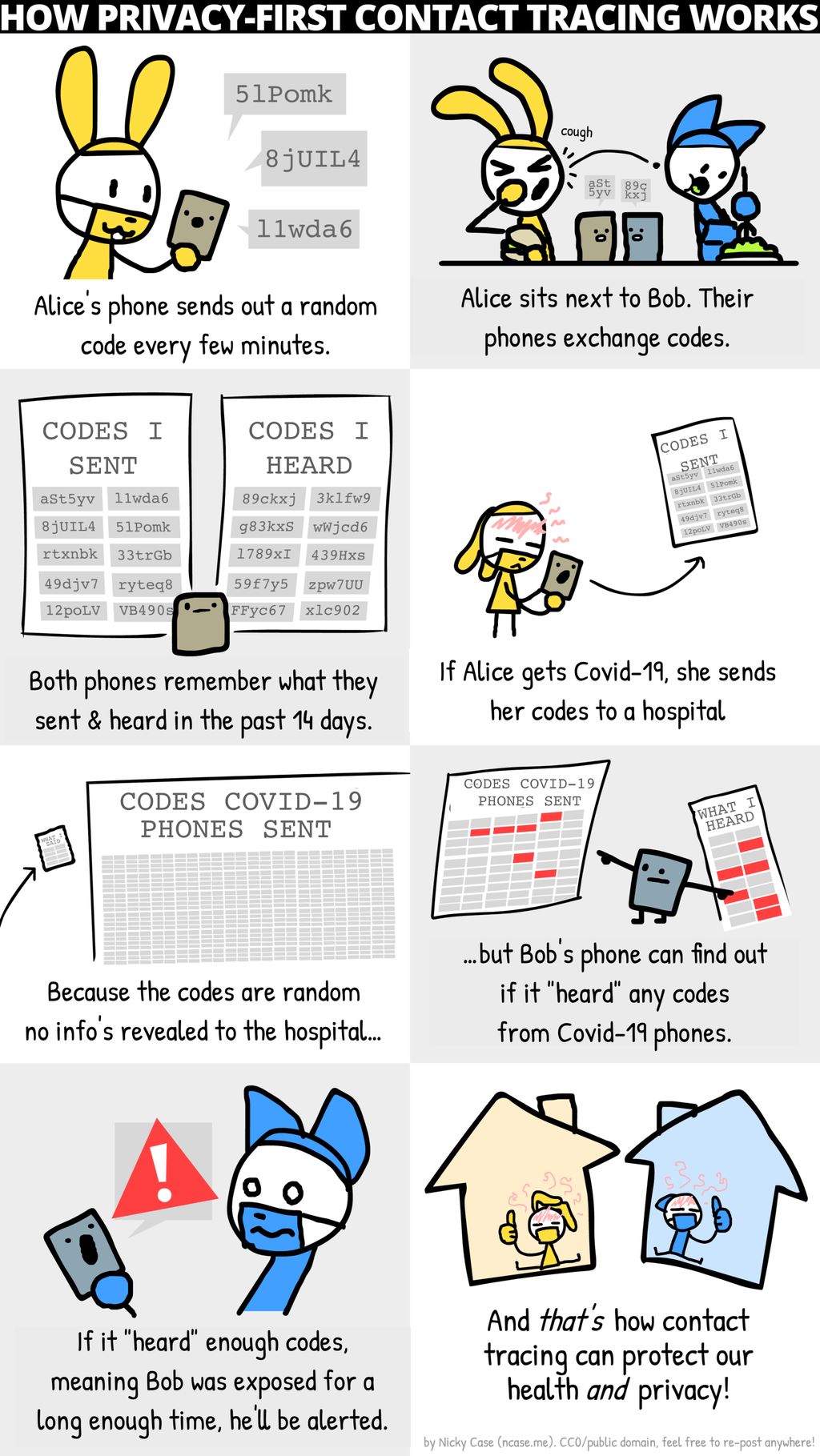 For these apps to work, governments will need to make sure people are being tested for the coronavirus. Test results are what start the contact tracing process. In some systems, health care workers report results. In others, it's up to the patient.
About 60% of the people in an area need to use an app for it to be helpful in limiting the spread of the virus. That could be a problem. In places which already have apps, the numbers of users are far lower. Norway has one of the highest sign-up rates, but only 30% of people in Norway are using the app.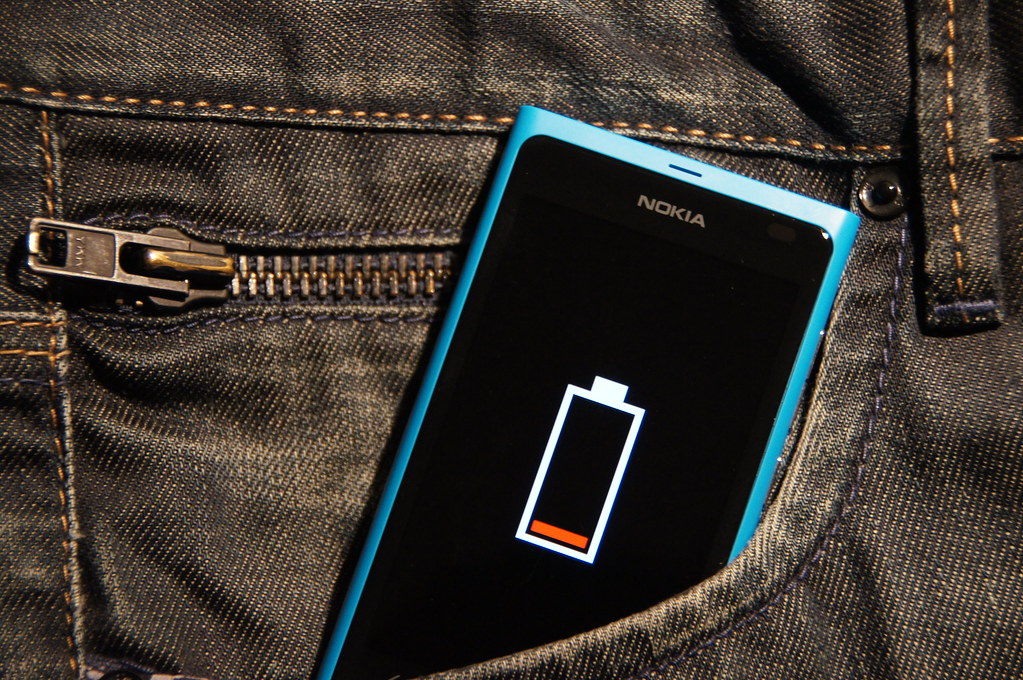 There are also other challenges, like making sure apps don't drain phone batteries too quickly. For many older phones, the apps may not work at all.
Still, if smartphone apps can handle most contact tracing, they could help limit the spread of the coronavirus, and make it easier for health care workers to track the people that the apps don't catch.