As the coronavirus has limited the movements of tourists and park rangers, African elephants and rhinos are being killed in greater numbers. Now, with money from tourists drying up, it's even harder for governments to protect the animals.
Last week in Ethiopia, at least six elephants were killed in just one day. That's highly unusual in Ethiopia, which isn't known to have organized groups of poachers. In all of last year, only 10 elephants were killed in Ethiopia.
The elephants were killed after wandering beyond the limits of Mago National Park in search of water. After they were killed, their tusks were removed. Ganabul Bulmi, the head ranger for the park said, "It was a mass killing. We haven't seen anything like this before."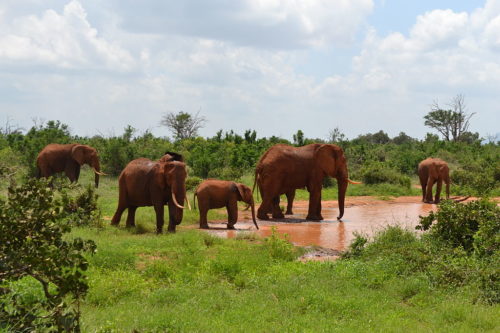 Similar problems are also being seen in other parts of Africa where poaching is more common.
Poachers kill elephants for their tusks and rhinos for their horns. Other people, called "traffickers", buy the tusks and horns and sneak them out of the country. The traffickers sell the tusks and horns again for even more money, usually in Asia.
Elephant tusks can sell for about $450 a pound ($1000 a kilogram). Rhino horns can sell for more than $27,000 a pound ($60,000 a kilogram).
😕
This image has not been loaded because of your cookie choices. To view the content, you can accept 'Non-necessary' cookies.
In some parts of Asia – especially China and Vietnam – many people think rhino horns have special powers. They pay a lot of money for the horns, sometimes grinding them into powder, and selling the powder like medicine.
One huge change driving the increase in poaching across Africa is the lack of tourists. Because of the coronavirus pandemic, almost no one is traveling. Many groups that work to protect wildlife in Africa depend upon tourists, both to scare off poachers and to bring in money.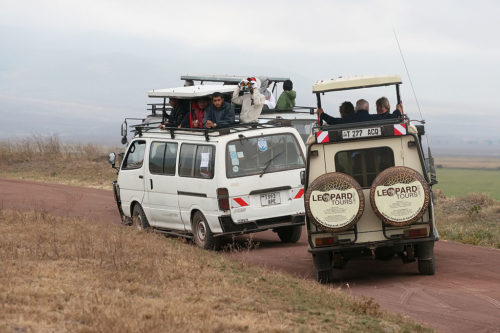 It may seem strange to think that tourists could scare off poachers, but it's true. Poachers usually avoid areas which are popular with tourists, because they're more likely to be caught in places where lots of people are watching. This helps protect the animals in these areas.
Since the lockdown started, both Botswana and South Africa have seen several rhino killings. These killings happened in areas which are normally popular with tourists, where there was no poaching before.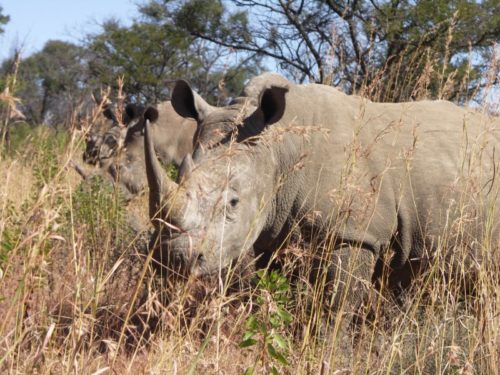 But even more important than the tourists themselves is their money. Money from tourism is how governments and other groups can afford the high costs of protecting animals.
For example, the Ol Pejeta Conservancy in Kenya has over 130 black rhinos, a kind of animal that is in danger of dying out. Richard Vigne, the director of Ol Pejeta, says that the group spends about $10,000 per rhino every year to protect them.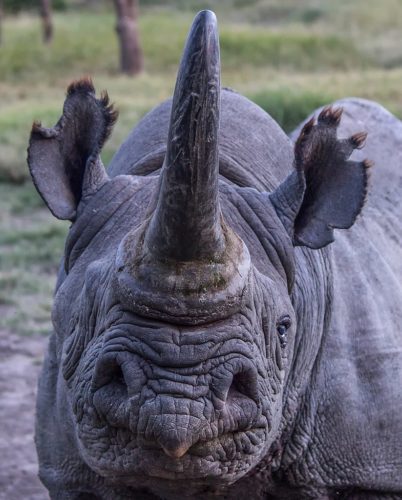 "In the time of COVID, when tourism has completely stopped…it's a complete disaster," Mr. Vigne said.
The pandemic has also created a new threat to wild animals in Africa – people killing animals for food. With so many people out of work, rangers in many places are seeing a large increase in the numbers of smaller animals, such as antelope, that have been killed.
---
Did You Know…?
South Africa has reported some good news, too. Because gates to its parks have been closed during the lockdown, it has been harder for poachers to drive in. Since travel into and out of the country is limited, traffickers haven't been able to take horns out of the country. Overall, the country is reporting fewer poached rhinos during the lockdown, compared to the same time period last year.