In Historic Move, US Supreme Court Protects LGBTQ Rights
On Monday, the United States Supreme Court ruled that workers can't be fired based on their ideas about sex. The ruling is based on a 1964 law, and brings protection to a group of people who haven't been protected by the law in the past.
The word "gender" usually describes whether someone is male or female. LGBTQ is a complicated idea, but basically, it's a short way of describing a group of people based on their ideas about gender. It includes people who like others of the same gender (such as a woman who likes women).
It also includes transgender people – people who feel like the body they were born with doesn't match their true gender (such as a person who was born male, but feels like he is really a woman).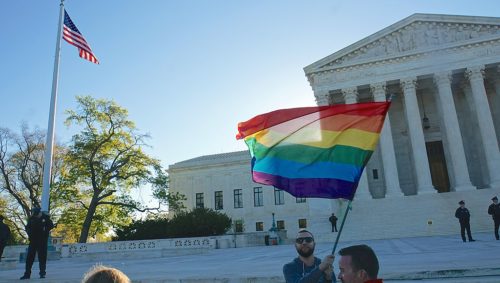 The new Supreme Court ruling says employers can't fire people simply because they are homosexual or transgender. Though the ruling has upset many Republicans, who have fought against LGBTQ rights, it was passed 6-3, with the support of some justices who were chosen by Republicans.
Netflix Leader Gives $120 Million to Black Colleges
Reed Hastings, the leader of Netflix, and his wife, Patty Quillin, have said that they plan to give $120 million to support black colleges and universities. The couple plan to give $40 million each to Spelman College and Morehouse College. In the past students at those colleges have been mainly black.
The remaining $40 million will go to the United Negro College Fund, which supports black students at many colleges and universities across the United States.
😕
This image has not been loaded because of your cookie choices. To view the content, you can accept 'Non-necessary' cookies.
The gift comes at a time when concerns about fairness for people of color is in the minds of many. Since late May, cities around the US have been rocked by strong protests over police violence against people of color.
Mr. Hastings said that money from white people normally gets given to schools with largely white students. He said he and his wife wanted to change that. They hope that the move will encourage other rich people to make similar donations.
Beyoncé Releases Surprise Song on 'Juneteenth'
June 19 is a special day in American history. It's the day that a US general announced in Texas that slaves were free. Though President Abraham Lincoln had said slaves were free almost 2 and a half years earlier, it wasn't until June 19, 1865 that things actually began to change for slaves in Texas.
'Juneteenth' is a combination of the words 'June' and 'Nineteenth'. This year, Juneteenth celebrations have taken on a special importance because of the protests over the continuing struggle against racism in the US.
Pop singer Beyoncé celebrated Juneteenth with the surprise release of a new song called "Black Parade". The song talks about several important points in black history and mentions the recent protests. "Put your fists up in the air, show black love," say the words to the song.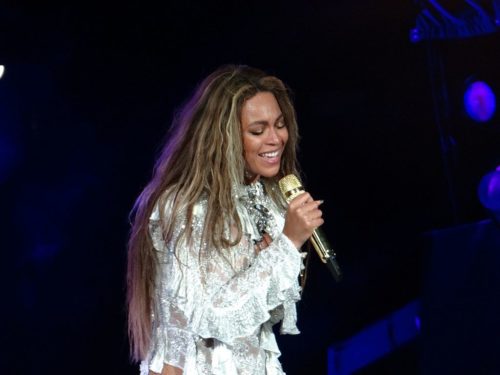 Beyoncé says that Black Parade will be used to help support small businesses owned by black people. The singer has started on online directory, called Black Parade Route, which lists black-owned businesses across the US.