Russians Approve Changes, Putin Could Lead Until 2036
On Wednesday, Russian voters approved a package of over 200 amendments to the country's constitution. The changes will have a strong effect on Russian government.
One of the biggest changes allows Mr. Putin to run for re-election, meaning he could continue to lead Russia until 2036. Mr. Putin has already led Russia for 20 years. Over that time, he's built a strong controlling power over the country, often bending the rules to remain in power.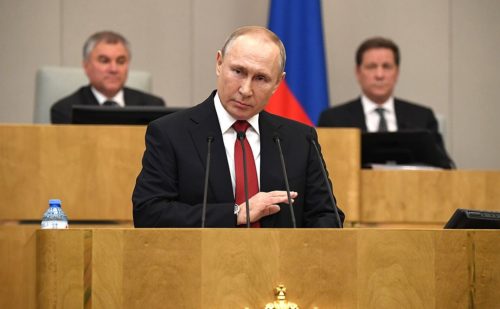 Some of the other changes say that:
Russian laws are more important than international laws
people can't marry other people of the same sex
a "belief in God" is an important Russian value
The changes were announced in January, and were quickly approved by Russia's lawmakers and courts. The vote was delayed once because of the coronavirus. Recent voting took place over a week to avoid crowding. Around 78% of voters approved the package of changes.
😕
This image has not been loaded because of your cookie choices. To view the content, you can accept 'Non-necessary' cookies.
There are many questions about whether the voting was fair. The government offered prizes to voters. Activities protesting the changes weren't allowed, and outsiders weren't allowed to check the voting process or results. As a result, many people who oppose Mr. Putin refused to vote at all.
Mississippi Will Change Flag After 120 Years
For over 120 years, Mississippi's state flag has carried a symbol from the US Civil War. In that war, the southern states, sometimes called "the Confederacy", didn't want to end slavery. For this reason, the Confederate flag is often seen as a racist symbol.
Since 1894, Mississippi's state flag has had some version of the blue X with white stars which makes up the Confederate flag. Though there has long been pressure to change the flag, little action was taken.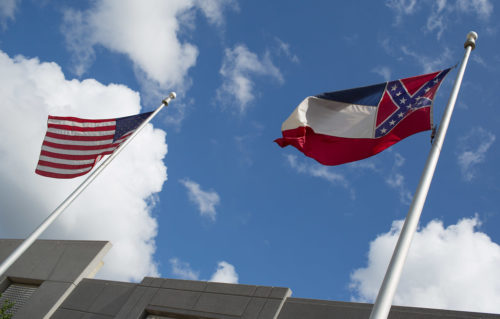 Now, as a result of the intense and long-lasting protests following the police killing of a black man, a change is finally being made. Mississippi lawmakers passed a bill getting rid of the old Mississippi flag, and setting up a team to create a new flag without Confederate symbols.
On Tuesday, Mississippi governor Tate Reeves signed the bill, saying, "A flag is a symbol of our present, of our people, and of our future. For those reasons, we need a new symbol."
Man in Turkey Goes Paragliding – on His Couch
Paragliding is a thrilling, but dangerous activity which involves flying through the air, held up only by a wing made of cloth. Skilled paragliders can control the wing carefully to find winds that allow them to fly for hours.
Hasan Kaval decided that regular paragliding wasn't crazy or dangerous enough, and took things even further. Mr. Kaval built a special frame which held a couch, a lamp, and a flatscreen TV. He attached that to a paragliding wing.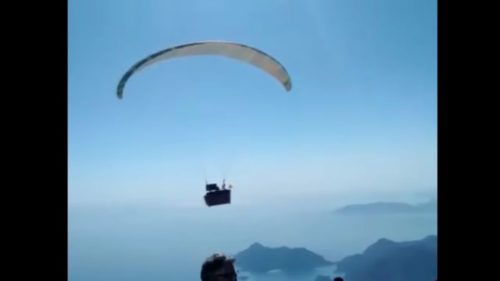 Mr. Kaval has released a video of himself flying high over the sea along the coast in Turkey, sitting on the couch, eating chips, and watching Tom and Jerry cartoons on TV.
Even though he wasn't wearing a seatbelt or other safety gear during the flight, Mr. Kaval managed to land safely. Mr. Kaval said the flight wasn't a sudden crazy idea, but the final step of a carefully planned two-year project.