Moscow, Russia —(Map)
Russian President Vladimir Putin shocked Russia and the world last Wednesday with a plan to reshape the Russian government. Many people believe Mr. Putin hopes to continue to control Russia even after his term as president ends in 2024.
During a speech to Russia's Federal Assembly (Russia's lawmakers), Mr. Putin announced several planned amendments (changes) to Russia's constitution. The amendments will change the way power is spread out in the Russian government.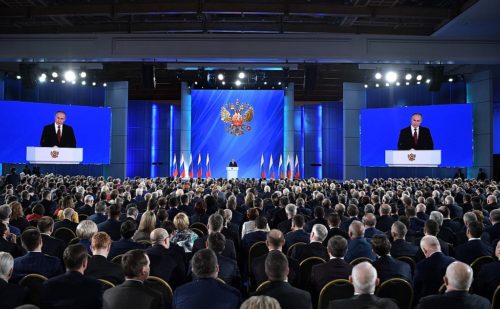 Soon after Mr. Putin's speech, his whole cabinet, including Prime Minister Dmitry Medvedev, stepped down. The move came as a surprise, even to members of the cabinet, who hadn't expected to resign.
Mr. Putin said the changes will give people more power through elections. Still, many people believe the move is part of a plan by Mr. Putin to keep control of Russia even after his time as president ends.
There's good reason to believe that. Mr. Putin has led Russia for 20 years. Over that time, he's built a strong, controlling power over the country, often bending the rules to remain in power.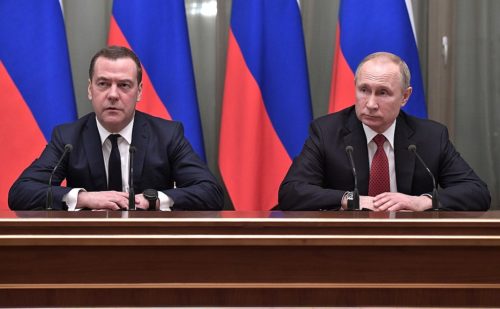 Mr. Putin served as president for eight years beginning in 2000. Russian law only allows a person to be president twice in a row, so in 2008, Mr. Putin arranged for Mr. Medvedev, one of his supporters, to become president. Mr. Medvedev named Mr. Putin prime minister and Mr. Putin continued to run the country.
Then, in 2012, Mr. Putin was again elected president. That move, and questions about the election, caused huge protests in Russia.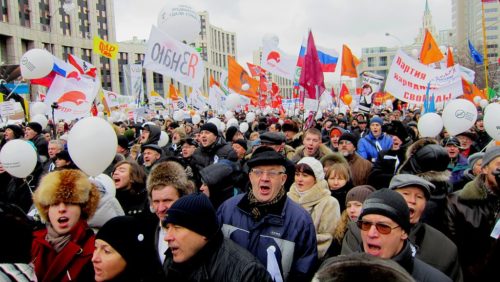 Still, Mr. Putin remains popular and was re-elected president in 2018. Some people wondered if he would become "president for life".
But Mr. Putin seems to want to avoid the sort of protests that happened in 2011 and 2012. Now Mr. Putin, who's been elected president four times, says presidents should only be allowed two terms. His changes would weaken any future president.
Changing the way power is divided up in the government could allow Mr. Putin to take on a different job and still remain in control without upsetting people.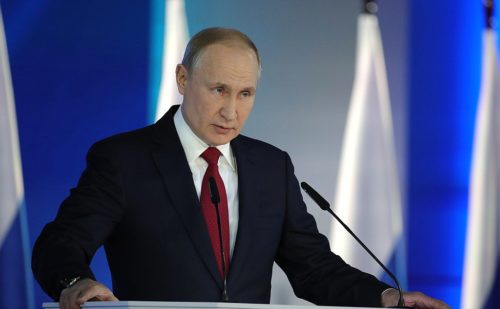 "What is happening is not clear, " said Denis Volkov, who studies Russia. "It is hard to protest against something that's unclear."
The suggested changes give more power to Russia's State Council, which currently just gives advice. Some people think Mr. Putin might be planning to use a position on a more powerful State Council to secretly run the country.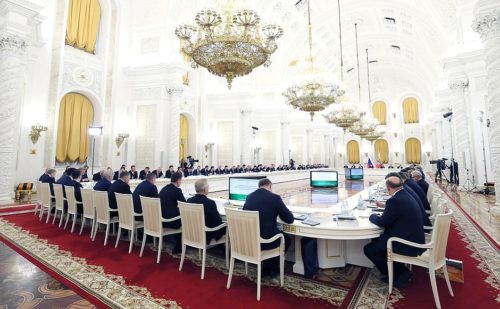 The changes also give more power to Russia's Duma (the lower house of Russia's Parliament) allowing the Duma to choose the prime minister.
For now, Mr. Putin has named a surprising new prime minister – Mikhail Mishustin. Mr. Mishustin was in charge of the Russian tax department, which he ran well.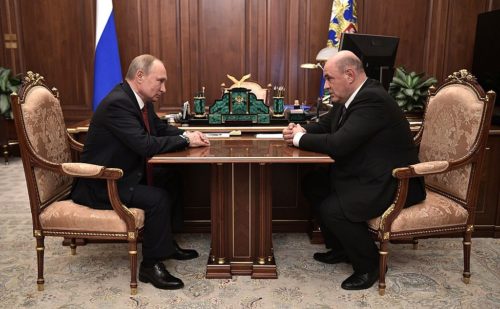 Many people believe Mr. Putin chose Mr. Mishustin because he's a strong leader, but doesn't seem interested in taking power for himself.
A group has been chosen to work on the details of Mr. Putin's changes to the constitution. Mr. Putin suggested holding a national vote to allow Russians to show their support for the changes.
---
Did You Know…?
Last fall, Mr. Putin led Russia to completely separate its internet from the rest of the world, giving Mr. Putin the power to fully control information on Russia's internet. He has also called for Russia to make its own version of Wikipedia, the free online encyclopedia, allowing the Russian government to further control the information Russians can see.
😕
This map has not been loaded because of your cookie choices. To view the content, you can accept 'Non-necessary' cookies.