Representative John Lewis, Civil Rights Hero
John Lewis, who served as a member of Congress for 33 years, has died at age 80. Mr. Lewis was a leading figure in the civil rights movement – the struggle to win equal rights for people of all colors.
Mr. Lewis worked with civil rights leader Martin Luther King, Jr., and helped organize the March on Washington, where Dr. King delivered his famous "I Have a Dream" speech.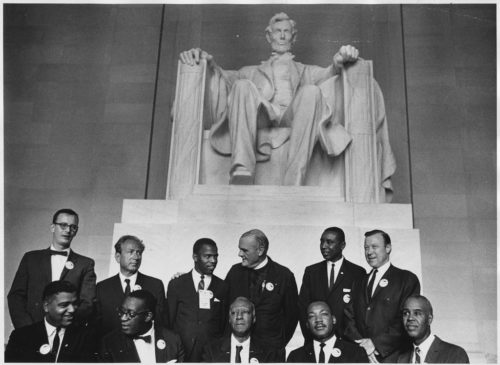 Always a fighter, Mr. Lewis was driven to get into "good trouble" to push for what was right. Mr. Lewis was arrested over 40 times in the 1960s, and was beaten up many times along the way. During a march for voting rights in Alabama in 1965, Mr. Lewis had his skull broken by a police officer.
In 1986, Mr. Lewis was elected to the House of Representatives. He served for the rest of his life, becoming one of the most well-respected members of Congress.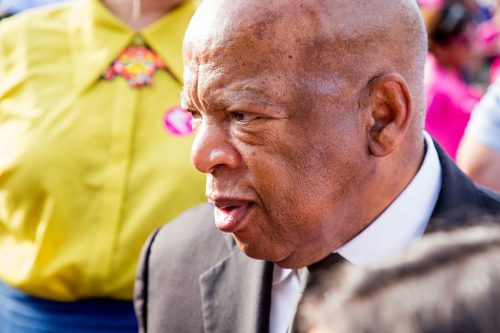 In December, Mr. Lewis announced that he was struggling against cancer. He compared his fight against cancer to other struggles in his life, saying, "I have been in some kind of fight — for freedom, equality, basic human rights — for nearly my entire life."
New Zealand Opposition Gets Another New Leader
New Zealand is two months away from its next election. Prime Minister Jacinda Ardern's Labour Party is a solid favorite to win. Ms. Ardern's strong, but kind leadership through tough times has made her very popular.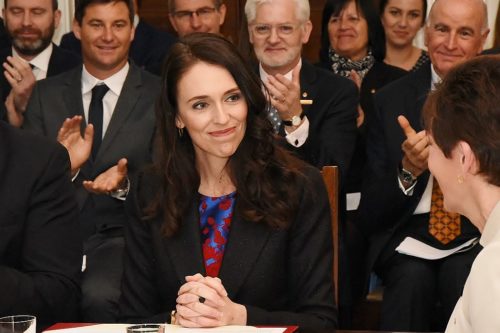 The New Zealand National Party – Labour's opposition – has been going through a very difficult period. In late May, National leader Simon Bridges was forced out by Todd Muller.
Last week, after leading the party for just 53 days, Mr. Muller stepped down, saying he wasn't the right person to lead the party. That's the shortest amount of time anyone has ever been in charge of the National Party.
On Tuesday, Judith Collins was named the new leader of the party. Ms. Collins, whose nickname is "Crusher", is known for her toughness. She has been a member of Parliament since 2002.
😕
This image has not been loaded because of your cookie choices. To view the content, you can accept 'Non-necessary' cookies.
Ms. Collins will have her hands full as she takes the leadership of the opposition and begins to prepare for the September 19 election.
Queen Elizabeth Knights Captain Tom in Person
On Friday, Queen Elizabeth II knighted Captain Tom Moore in a special ceremony at Windsor Castle. The queen tapped Mr. Moore on both shoulders with a sword, making him a "noble" and giving him one of the highest honors anyone can be given in the UK.
Captain Tom, who is now "Captain Sir Tom Moore", surprised himself and the United Kingdom (UK) with his efforts to raise money for the UK's National Health Service (NHS).
😕
This image has not been loaded because of your cookie choices. To view the content, you can accept 'Non-necessary' cookies.
Captain Tom, who walks with the help of a rolling support frame, originally hoped to raise £1,000 by walking 100 laps in his garden before his 100th birthday. In the end, he raised around $40 million.
Friday's ceremony marked the first time the queen has met with a member of the public since March 19. Captain Tom was knighted while standing up. He joked with reporters that, "If I kneel down I'll never get up again!"