St. Louis, Missouri —(Map)
A 62-year-old snake at the Saint Louis Zoo laid seven eggs in July. Though that's old for a snake to lay eggs, the strangest part of the story is that the snake hadn't been near a male snake for over 15 years.
The snake that laid the eggs is a ball python. Ball pythons – sometimes called "Royal pythons" – are originally from Africa. They get their name because when they feel threatened, they curl up in a ball, with their head and tail tucked inside.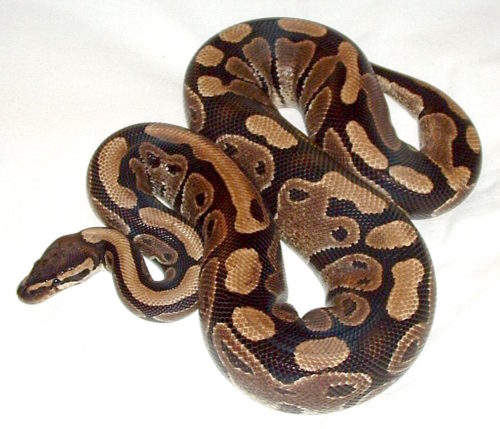 The female ball python doesn't have a name. Instead, she is simply known as 361003. She was given to the zoo in 1961, when she was about three years old, which makes her about 62.
Mark Wanner, who's in charge of the snakes at the Saint Louis Zoo says the snake's age is pretty unusual. "It's not normal to see a snake live to that age," he says. Usually ball pythons only live for 30 or 40 years.
Though other snakes may have lived longer than 361003, no one kept track of their age. That makes 361003 the oldest snake ever known.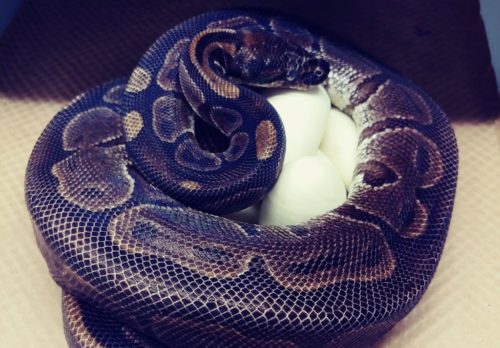 When the oldest known snake it the world lays eggs, that's news. But it's an even bigger deal because 361003 laid her eggs without having been near a male snake in over 15 years.
For most snakes, it takes a male and a female to reproduce (to make new snakes). It's the sperm from the male that "fertilizes" the egg, allowing it to produce a new snake.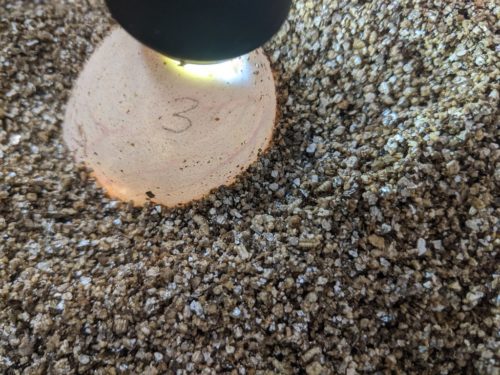 In some kinds of snakes and other reptiles, there are only females, and they reproduce "asexually" – without any males at all.
Scientists say that in some cases, certain kinds of snakes and reptiles, including ball pythons, can reproduce without a male – even though they normally require a male and a female to reproduce.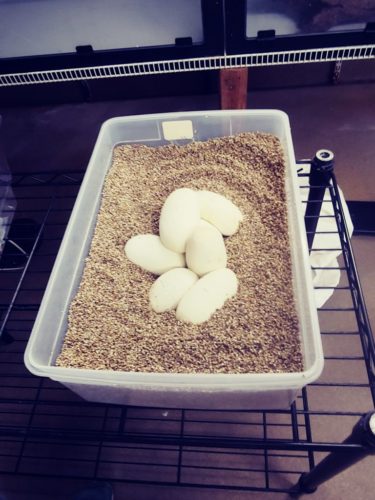 For right now, that's what it looks like 361003 has done. Workers at the zoo think she did the same thing in 2009, but none of those eggs hatched.
In 1990, 361003 also laid eggs, but that time zoo workers think there might have been a male involved. That's because when zoo workers were cleaning the snake cages, 361003 was put in a bucket with a male ball python.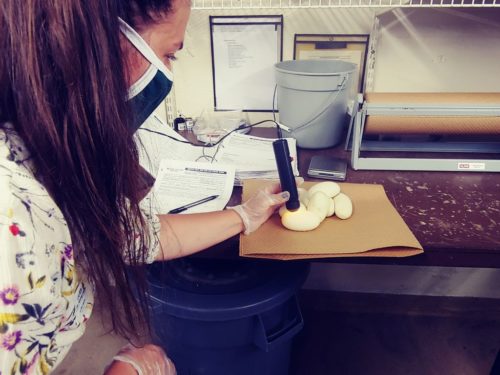 But the bucket experience raises one more possible explanation. It's possible that the eggs 361003 laid in July might have been fertilized by some sperm that she somehow saved from the 1990s. If that's true, it would also be highly unusual – and set a new record.
The zoo is running tests on two of the eggs. They hope to learn more about 361003 and how she was able to lay the eggs. Two other eggs didn't survive.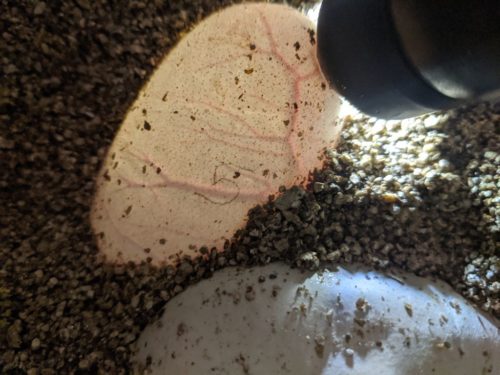 The three remaining eggs are being kept warm (incubated) in the hopes that they will hatch. If the eggs are going to hatch, it should happen some time in the next couple of weeks.
"We've got our fingers crossed that one of these animals will hatch," said Mr. Wanner, "but we don't know for sure."
😕
This map has not been loaded because of your cookie choices. To view the content, you can accept 'Non-necessary' cookies.