Protests Around the US Over Breonna Taylor Killing
Note: This article describes violence by police, and may raise questions that don't have easy answers. If it brings up questions or worries for you, be sure to discuss them with an adult you trust.
Protests have broken out in cities across the US following the news that no police officers would be charged for the killing of Breonna Taylor.
Ms. Taylor, a Black medical worker, was killed by three white police officers in March when they broke into her apartment in Louisville, Kentucky, looking for drugs.
Though the police had a judge's permission to enter Ms. Taylor's apartment, they broke down her door after midnight, when she and her boyfriend, Kenneth Walker, were in bed.
Mr. Walker shot once at the police, thinking they were burglars. The police shot back 32 times, killing Ms. Taylor, who was unarmed. No drugs were found in the apartment.
The police said they identified themselves as police officers before they went in. Mr. Walker and many other people in the apartment building said they did not.
Since late May, there have been nearly constant protests in the US over police violence against Black people, stirred up repeatedly by new cases of police violence.
In this case, the protests followed the news that none of the police officers involved would be charged for the killing of Ms. Taylor. One police officer was charged with putting people's lives in danger by shooting recklessly.
Ms. Taylor's mother, Tamika Palmer, said, "The system as a whole has failed Breonna."
Trump Nominates Amy Coney Barrett for Supreme Court
US President Donald Trump has nominated Amy Coney Barrett to fill the Supreme Court position left empty by the recent death of Justice Ruth Bader Ginsburg.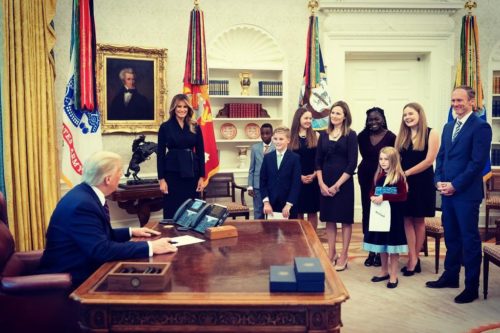 Mr. Trump and Senate Republicans are eager to confirm Judge Barrett while Mr. Trump is in office, even though the election is only 37 days away.
Judge Barrett, who Mr. Trump appointed to the US Court of Appeals in 2017, is a conservative.
Before Justice Ginsburg's death, the court had 5 conservatives and four liberals. Because the numbers were nearly even, the justices had to work closely together to make difficult decisions.
The court will face many more difficult decisions soon, perhaps even including the results of the election for president.
If the Senate approves Judge Barrett, there will be 6 conservatives and 3 liberals, making conservative decisions much more likely. Because Supreme Court justices are appointed for life, Judge Barrett, who is 48, could have a strong effect on the court's decisions for decades.
Maya Gabeira Set Surfing Record on Monster Wave
In February, Maya Gabeira of Brazil set a new surfing record for women when she tackled a 73.5-foot (22.4-meter) wave off the coast of Nazaré, Portugal.
But Gabeira's wave, and that of Justine Dupont, who came in second, had to be measured specially before the World Surf League would say publicly that she had also beaten the male winner, Kai Lenny.
It turned out that both women beat Lenny's 70-foot (21.3-meter) wave. And Gabeira's wave was the biggest wave anyone – male or female – has surfed so far in 2020.
Some people are upset that women still have to work so hard to be taken seriously in sports where most athletes are men. But Gabeira says, "I'm just happy that a woman surfed the biggest wave of the year. It's possible. Other women can do it."