Helsinki, Finland —(Map)
On Wednesday, 16-year-old Aava Murto took over for a day as prime minister of Finland. The move was part of an international effort called "Girls Takeover", designed to bring attention to the rights of girls.
Finland's prime minister, Sanna Marin, handed over the position to Aava and showed her how things worked. Though Aava didn't make any laws, she did meet with politicians, speak to reporters, and give a speech.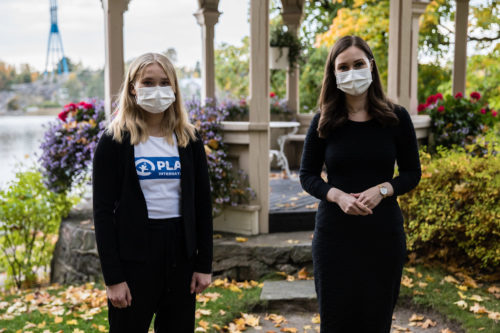 Girls Takeover is a global program run by a group called Plan International. The program allows girls around the world to temporarily take over positions normally held by leaders of all different kinds.
This is Finland's fourth year taking part in the program. In addition to Aava taking over as prime minister, other girls took charge of other businesses, including a magazine, a university, and Rovio Entertainment, the company behind the Angry Birds video game.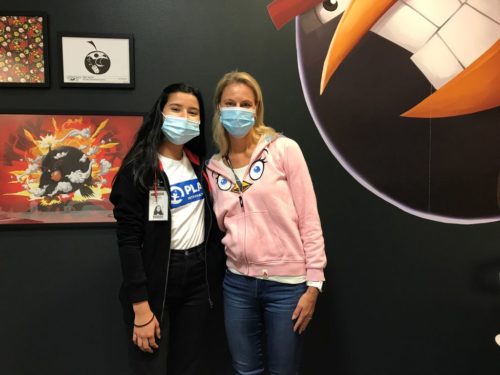 This year, the focus of Girls Takeover is on equality for girls in technology. Aava normally spends a lot of her time working to promote climate action and human rights. But on Wednesday, she focused on technology in her speech.
"Inequality affects many of us girls globally and impacts our lives in a variety of ways," she said. Aava pointed out that many people assume that boys are interested in technology and that girls aren't, which can make it harder for girls to master these skills.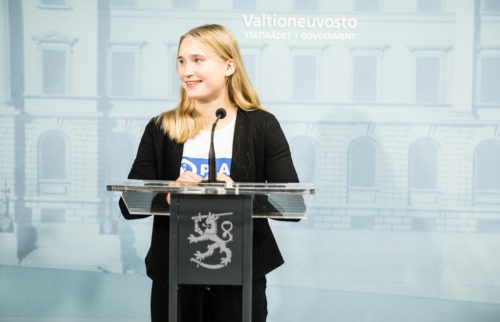 Aava said that since up to 90% of jobs in the future will rely on digital skills, it's important to make it easy for everyone to develop these abilities. Aava notes that this is especially important in poorer countries where technology isn't as cheap or as common.
"Girls, too, have a digital future," she said, "And that is why girls should have a voice in technology."
Many of the activities for Girls Takeover haven't happened yet. That's because the day is linked with the United Nations' International Day of the Girl, which is celebrated on October 11. This year, that falls on a Sunday.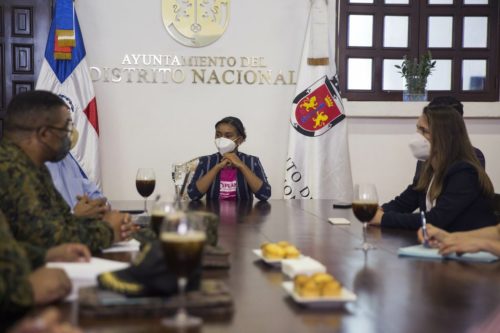 Several other countries around the world are taking part in Girls Takeover, including the Dominican Republic, Kenya, Paraguay, Peru, Sudan, and Vietnam.
In the Dominican Republic, 15-year-old Lorena took over as mayor of Santo Domingo, replacing the current mayor, Carolina Mejía Gomez. She met with several politicians during the day to share her ideas about the needs of girls and teenagers in Santo Domingo.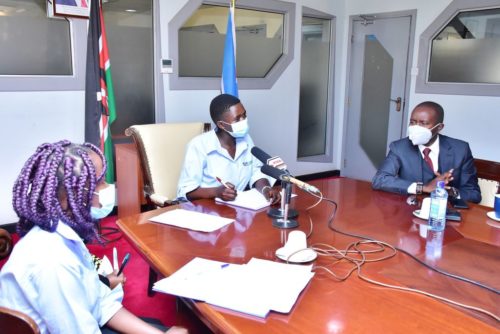 Mary, who is 18 years old, took over from Joe Mucheru as Kenya's Cabinet Secretary in the Ministry of Information and Communications. Mary pointed out that many girls feel harassed or mistreated on the internet. She said that this needs to stop, since girls need to feel safe online.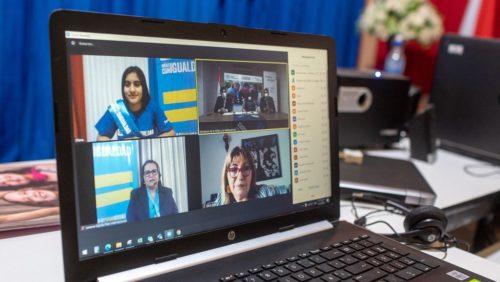 In Paraguay, Diana took over as the Minister of Children and Adolescents. During her day, she took part in remote meetings with others in the ministry.
Like Aava, Diana highlighted how important it is for everyone to have a good connection to the internet – something that's even more important now, with so many students learning from home.
---
Did You Know…?
In the next few days, many more girls will be taking part in Girls Takeover. You can see more examples of their experiences on Plan International's
interactive map
.
😕
This map has not been loaded because of your cookie choices. To view the content, you can accept 'Non-necessary' cookies.