Blaine, Washington —(Map)
In late October, scientists in Washington state destroyed the first nest of Asian giant hornets found in the US. Now they're reporting that the nest held nearly 200 queens – insects capable of going out and starting even more nests.
Entomologists in Washington are working very hard to get rid of these hornets, which are from Asia, not North America. If the hornets spread through the US, they could wipe out huge numbers of bees, which could cause real problems for plants and farmers.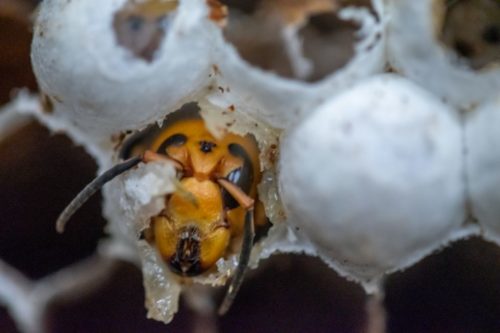 Asian giant hornets are the world's largest hornets. They're about the size of an adult's thumb, but queens can grow as large as 2 inches (5 centimeters) long. The hornets have large eyes and are striped like tigers. With their light, strong wings, they can fly up to 20 miles (32 kilometers) per hour.
Some people call these insects "murder hornets". But the hornets don't usually attack humans, unless the humans are bothering them. Still, it's true that they have a wicked stinger, and their poison is painful. In Japan, a few dozen people die every year after getting multiple stings.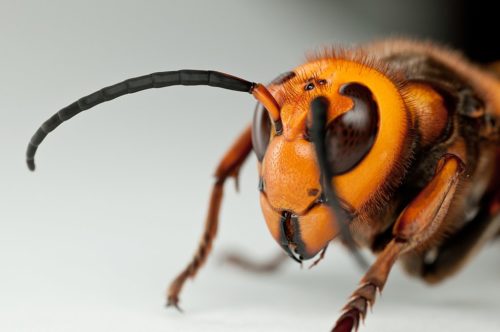 The reason they're called murder hornets is because they can quickly destroy large numbers of bees or other insects. Asian giant hornets have sharp mandibles – claw-like pincers – that allow them to tear the heads off of honeybees and other insects.
When a hornet finds a beehive, it marks the hive with a special chemical. Then it returns with other hornets. Together, the hornets attack the hive, tearing off each bee's head with their mandibles. They take the other body parts of the bees home to feed their young.
When the first Asian giant hornet was spotted in Washington last December, scientists worked quickly to find out where it came from. They put out hundreds of traps across the area.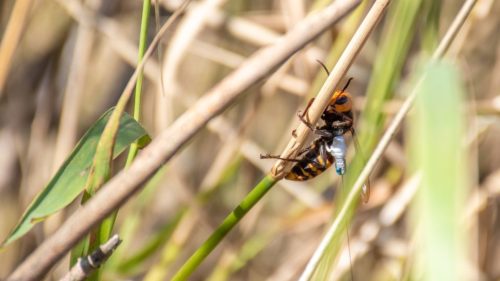 After catching another hornet, they attached a tracker to it, and released it. The tracker led them to a tree in Blaine, Washington. The tree had a nest about the size of a basketball inside of it.
The scientists put on thick suits to protect themselves from hornet stings. To keep the hornets from escaping, they filled the tree's cracks with foam and wrapped the tree in plastic wrap.
😕
This image has not been loaded because of your cookie choices. To view the content, you can accept 'Non-necessary' cookies.
The scientists used a special vacuum to suck all the hornets they could out of the tree. Later, they cut out the section of the tree that held the nest, and brought it back to be studied.
They found about 500 hornets in all, many at different life stages. There were 76 queens. About 108 other hornets, which were just coming out, also appeared to be queens.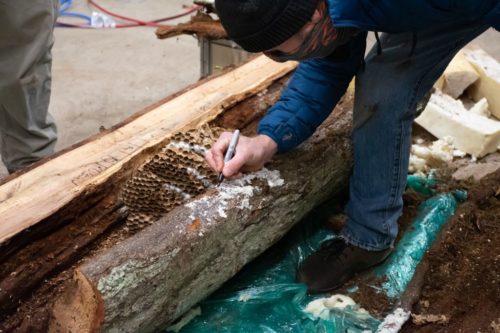 Queens are important because they can leave the nest to start even more nests, making the job of getting rid of the hornets even harder. "It really seems like we got there just in the nick of time," said a scientist who works for the state.
The scientists don't believe this is the only nest, but they still think they have a good chance of getting rid of the hornets before they spread further.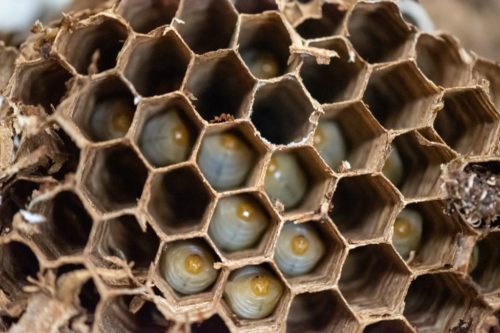 😕
This map has not been loaded because of your cookie choices. To view the content, you can accept 'Non-necessary' cookies.