Scientists have created a healthy clone of a black-footed ferret by using DNA from a ferret that died over 30 years ago. They hope the cloned animal will improve the chances of survival for these endangered ferrets.
DNA and Cloning
Every living thing has DNA – a special code that tells it how to grow. Usually an animal gets half of its DNA from its father, and the other half from its mother. Cloning is a complicated scientific process that uses the DNA of one living thing to create a new creature that is a copy of the original.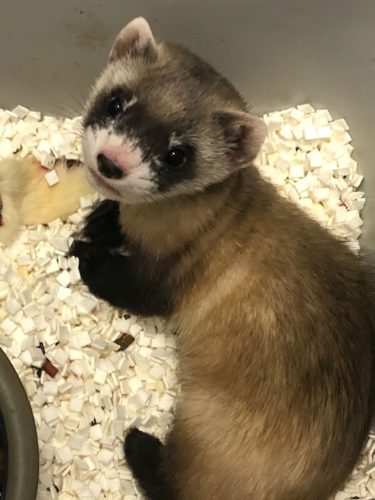 Large numbers of black-footed ferrets once lived in the American West. The ferrets live mainly off of the prairie dogs they catch. But when farmers began killing off prairie dogs, lots of ferrets died, too. By the 1970s, most experts believed that black-footed ferrets were extinct.
Then, in 1981, a group of black-footed ferrets were found in Wyoming. The US Fish and Wildlife Service (USFWS) captured 18 of these ferrets to try to raise them in captivity so that they could be protected. All but seven died.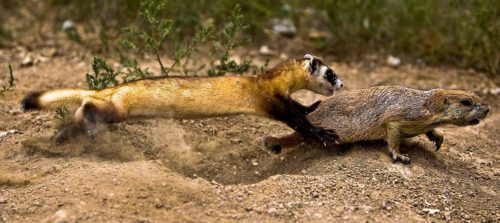 Currently, there are between 400 and 500 black-footed ferrets remaining. Some are still in captivity. Others have been released into the wild. But all black-footed ferrets living today are related to the seven animals rescued from Wyoming.
Except Elizabeth Ann. Elizabeth Ann was cloned from a wild black-footed ferret that died in the 1980s.
Here's why that's important: Normally, when there are large numbers of a type of animal, they have lots of small differences. The DNA of the animals gets mixed up when different pairs of animals have babies. The small differences in their DNA can help protect the group as a whole. But because all living black-footed ferrets are closely related, they all have similar weaknesses.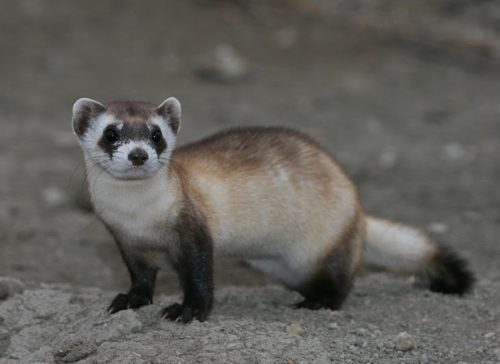 But Elizabeth Ann is cloned from an animal that lived over 30 years ago, so her DNA is very different. Scientists hope that when this DNA is mixed back in, future black-footed ferrets will be healthier in general.
Elizabeth Ann's story is an unusual one. In the 1980s, samples from a ferret named Willa were stored in the "Frozen Zoo" run by San Diego Zoo Global. Back then, no one was thinking of creating clones.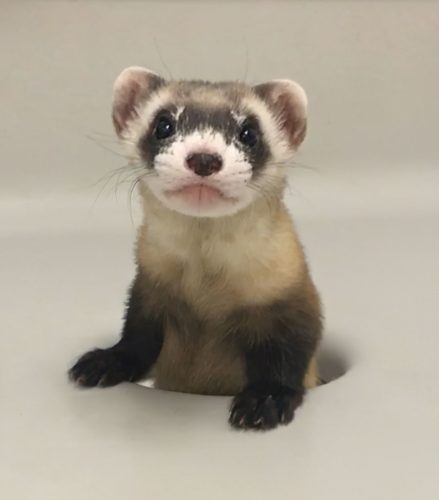 The idea of cloning was understood, but it was hard to carry out for many animals. But in 1996, a scientist cloned a sheep, called "Dolly". Since then, many other animals have also been cloned.
The USFWS has been talking about cloning black-footed ferrets since 2013. In 2018, they finally gave a group called Revive & Restore permission to try it.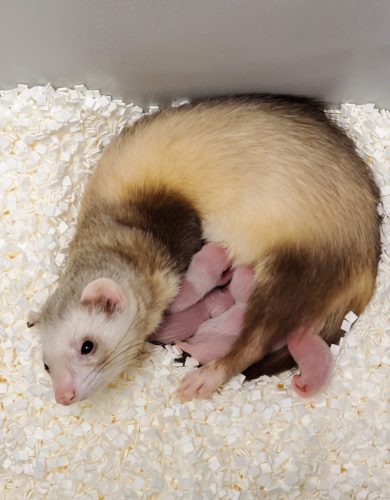 Revive & Restore worked with Viagen, a company that normally clones pets. Last summer, the two groups worked together to clone an endangered horse. Working with cells from Willa, the scientists were able to get their clone to grow inside a regular ferret.
On December 10, 2020, Elizabeth Ann was born. Blood tests have proven her to be 100% black-footed ferret. It's the first native endangered species ever cloned in the US. Elizabeth Ann seems normal and healthy, and enjoys spending her days in the fake burrows in her cage.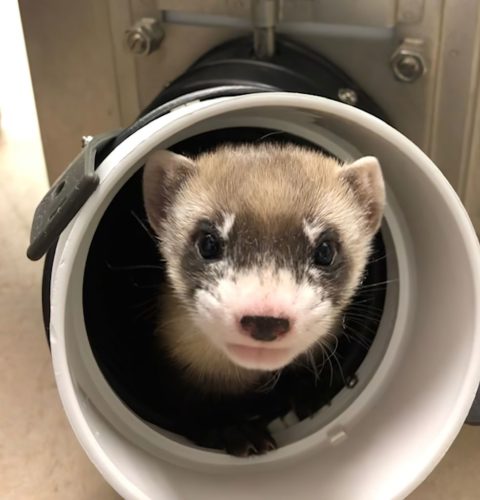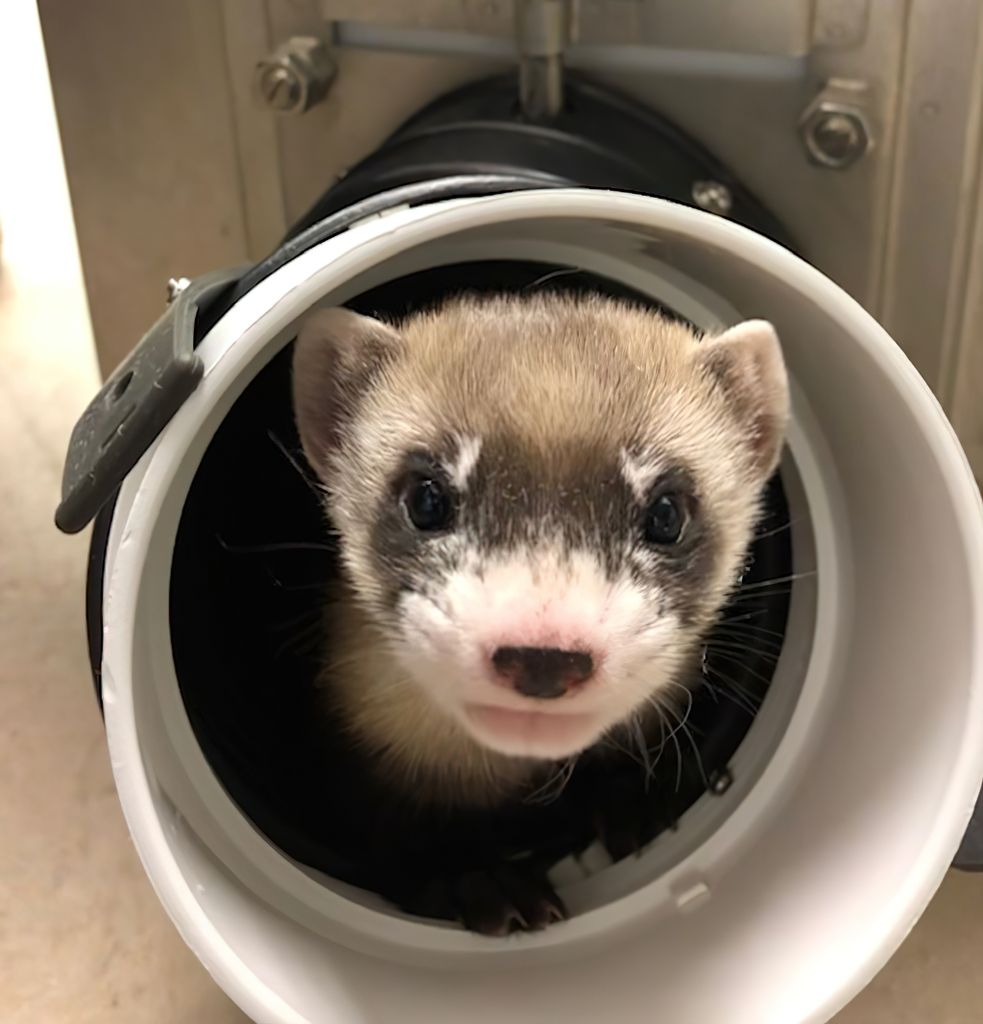 She won't ever be released into the wild, but soon, she may have some cloned brothers and sisters. And later, she will probably have babies. Sooner or later, her children will have babies with wild black-footed ferrets, and her DNA will begin to spread.
---
Did You Know…?
Black-footed ferrets can also get the coronavirus.
Because they are so close to becoming extinct, scientists gave 120 black-footed ferrets
vaccines
against Covid-19 in December, just to be safe.