Heat & Dry Weather in US West Lead to Huge Wildfires
As many as 70 large wildfires are burning in the western United States. Fire fighters are struggling to bring them under control, but the hot, dry conditions in the area are allowing the fires to spread quickly.
The Bootleg Fire in southern Oregon is currently the largest of the fires. It covers an area of 476 square miles (1,233 square kilometers). The fire has destroyed nearly 200 buildings and has forced 2,000 people to evacuate. Fire fighters have made progress controlling the fire on the western side, but it's still spreading as fast as 5 miles (8 kilometers) a day on the other side.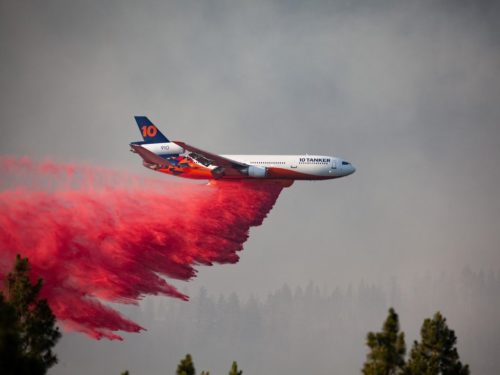 In all, the 70 fires cover more than 1,660 square miles (4,300 square kilometers). Across the western US and Canada, extremely high temperatures and dry conditions have allowed the fires to spread easily.
Scientists say that human-created climate change is responsible for the heat wave that created these conditions. Fire fighters say that even though it's only mid-July, the size and strength of the blazes is more like the fires normally seen in late summer or early fall.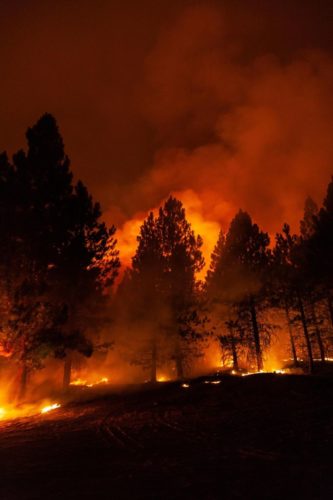 Europe Recovering After Massive Flooding
Germany and several other European countries are struggling to recover after record flooding last week. At least 150 people were killed and thousands were affected by flooding in Germany, Belgium, and the Netherlands. Switzerland and France also had floods.
Intense rain in the area led to a number of rivers overflowing. The waters poured through cities and towns, destroying small buildings, piling up cars, and flooding homes. The floods also took out electricity and cell phone service in some areas, making it hard to get an accurate idea of how many people were missing.
Emergency teams are now working across the affected areas to help clean up and repair the massive amounts of damage left by the floods.
Even though heavy rain was expected, many people were surprised by how serious the flooding was. Many European governments are now thinking carefully to figure out how they might prevent such serious flooding in the future.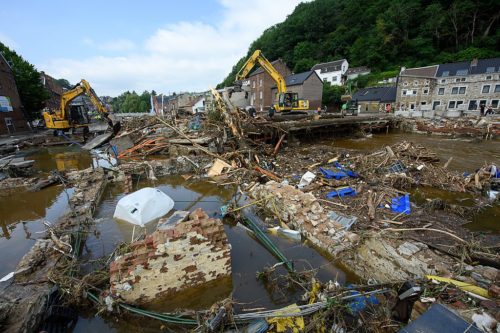 It's still not clear how much of the flooding was caused by climate change. But it is known that as the world warms up, the air holds more water, which leads to heavier rains.
Crowds Rush to See Tiny Cow in Bangladesh
Thousands of people have been visiting a farm near the Bangladesh capital of Dhaka to see an extremely small cow. Rani is a dwarf Bhutanese cow that's only 20 inches (51 centimeters) tall, and weighs just 62 pounds (28 kilograms). She's 23 months old, and she's not expected to grow any taller.
Rani's owner, Kazi Mohammed Abu Sufian, says he has written to Guinness, since he believes she will set the record for the world's smallest cow. Currently, the world's smallest cow is a cow in India called Manikyam who is 24 inches (61 centimeters) tall.
Once news got out about Rani, as many as 20,000 people a week began visiting Mr. Abu Sufian's farm. Mr. Abu Sufian says Rani isn't too happy about the visitors. She prefers to just wander around eating grass. The farmer says he's hired three security guards to protect Rani.