Madagascar Drought Leaves Over a Million Hungry
Southern Madagascar is suffering from its worst drought in 40 years. In some areas, it hasn't rained for over three years. Rivers have dried up, and winds have blown away dirt that used to be farmland.
The United Nations' World Food Program (WFP) is warning that 1.14 million people in the area haven't had enough food since last September.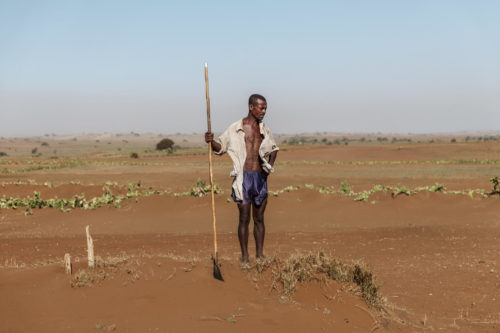 In heavily affected areas, people are eating plant leaves, cactus fruit, and insects. Around half a million of those affected are children. Many of the children are small for their age because they haven't had enough food to grow normally.
The WFP hopes to raise $78.6 million to help prevent a disaster. The next planting season should begin in September, but no rains are expected. The WFP warns that up to 28,000 people could be starving by October.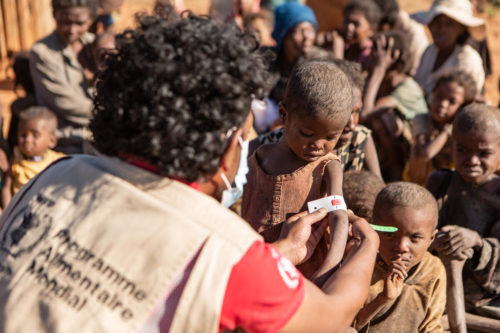 The WFP works in places around the world where people need food. The situation in Madagascar is unusual because there's no war involved. As WFP leader David Beasley says, "This is not because of war or conflict, this is because of climate change."
Bhutan Vaccinates 90% of Its Adults in a Week
Many countries are struggling to encourage all their citizens to get vaccinated against the coronavirus. In late July, the tiny country of Bhutan set an incredible example by vaccinating almost all of its adults in just a week.
Bhutan is a small country in the Himalayan mountains between India and China. It's home to about 750,000 people who live in towns and villages spread across the hilly country. Some villages can only be reached by helicopter.
😕
This image has not been loaded because of your cookie choices. To view the content, you can accept 'Non-necessary' cookies.
In March, after India donated 550,000 doses of AstraZeneca vaccine, Bhutan was able to vaccinate 93% of its adults in just 16 days.
Many people say the leadership of the country's king was extremely important. But so was the country's organization. Bhutan only has about 350 doctors and roughly 3,000 health workers. So the country built a force of about 30,000 volunteers to help out.
😕
This image has not been loaded because of your cookie choices. To view the content, you can accept 'Non-necessary' cookies.
For the second dose, the country was even better prepared. Using vaccines donated by several different countries, Bhutan vaccinated over 90% of its adults in just a week. The country is now working to vaccinate 12 to 17-year olds.
Scientists Discover Common Flower Eats Insects
Scientists report that Triantha occidentalis, a common flower on North America's West Coast, is carnivorous. That means it eats meat. To be more exact, it gets energy from tiny insects that get trapped on the sticky hairs of its long green stems.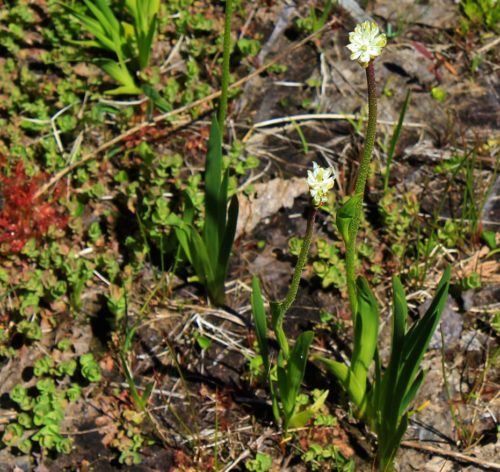 It's not unusual for plants to have sticky stems to stop small insect pests. But it's unusual for a carnivorous plant to "eat" things with its stem. Still, scientists say that's what Triantha occidentalis does – breaking small insects down and absorbing them as food.
The hairs on its stems aren't sticky enough to trap larger insects like bees or butterflies. That's probably because the plant needs these insects to spread its pollen.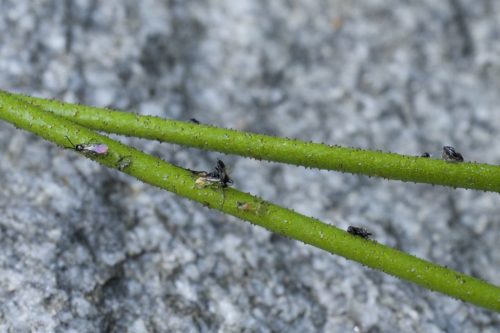 Triantha occidentalis is the first new carnivorous plant discovered in 20 years. But now that its secret is out, Sean Graham, one of the researchers, thinks there could soon be more. "I suspect that there might be more carnivorous plants out there than we think," he says.