China's government has made new rules limiting online gaming for children to three hours a week. The government says the move is meant to protect the health of children. It's just one of many recent steps China has taken to limit the effects of the internet.
On Monday, China's National Press and Publication Administration (NPPA), set out new rules limiting online gaming for people under the age of 18 in China. Under the rules, children can only play online games for one hour a night on Fridays, Saturdays, Sundays, or holidays. On these nights, gaming will only be allowed between 8 p.m. and 9 p.m..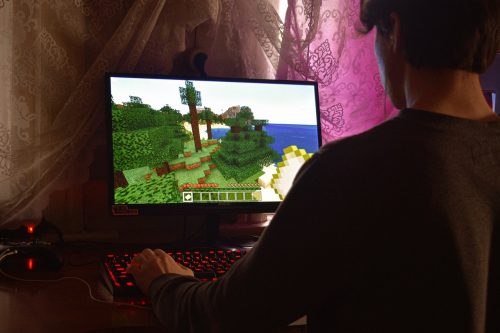 The NPPA says the new rules are designed to protect the "physical [body] and mental [mind] health" of young people. The government is hoping to prevent young people from becoming "addicted" to gaming (developing a "need" to play games and being unable to stop). China's government has said that gaming distracts kids from their families and school work.
Addiction to Gaming
Though not everyone agrees, many doctors and scientists believe that gaming can be addictive. When that happens, it goes beyond simply wanting to play a little more. People who are addicted have an extremely hard time living without the thing they are addicted to, and often have trouble giving proper attention to the other parts of their lives.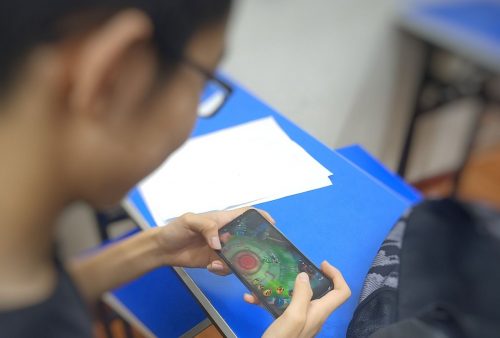 Under the new rules, online gaming companies are responsible for making sure players use their real names and birth dates when they sign up. The NPPA says it will be checking up on gaming companies more often, to make sure they are following the new rules.
For Chinese gaming companies, the rules increase government pressure, and cut into their earnings. Tencent Holdings makes one of the most popular games in China, called "Honor of Kings". The company was hit hard when it was criticized by a government-run newspaper earlier this summer.
😕
This image has not been loaded because of your cookie choices. To view the content, you can accept 'Non-necessary' cookies.
This isn't the first time China has put limits on games for young users. Online gaming was already limited to an hour and a half a day. Starting last April, those under the age of 18 weren't allowed to use gaming websites after 10 PM.
Some Chinese parents are glad that the government is stepping in to help them control their children's interest in games. Other Chinese citizens aren't sure the new rules will make a difference.
😕
This image has not been loaded because of your cookie choices. To view the content, you can accept 'Non-necessary' cookies.
Strong government control isn't new in China. Pretty much anything that people can read, listen to, or look at is tightly controlled by the government. Many large newspapers, and radio and TV stations are run by the government. Foreign TV channels get blocked when they report on things the government doesn't want covered.
China regularly controls information on the internet, automatically removing many posts and comments, and blocking certain search words.
😕
This image has not been loaded because of your cookie choices. To view the content, you can accept 'Non-necessary' cookies.
In recent months China has greatly increased its efforts to control how the internet affects people in real life. Just last Friday, another Chinese government group made a rule that stops websites from ranking famous people by how popular they are. The government says it doesn't want children to focus on being fans of famous people.
---
Did You Know…?
In recent days, popular Chinese actress Zhao Wei has been nearly "erased" from the internet in China. Her name, as well as the names of her movies and TV shows, have disappeared from internet sites. Web pages created about her by fans have been taken down.