Barbados Elects Its First President Ever
On October 20, Barbados elected its first president ever. Parliament chose Sandra Mason, who is currently the country's Governor General, to become the country's first elected "head of state".
A head of state is different from the "head of government" (the prime minister). Normally, a head of state doesn't have much power, and mainly has "ceremonial" duties, like opening a session of Parliament.
For years, Barbados was a British colony. Even after it won independence in 1966, the country kept Queen Elizabeth II of England as its head of state. The job of the Governor General was to represent the queen in Barbados.
For Barbados, having its own elected head of state is an important step in breaking with its history as a colony. Prime Minister Mia Mottley described the election as an important moment, saying Ms. Mason "reflects the values of who we are."
Ms. Mason, who used to be a judge, will be sworn in on November 30, when the country celebrates its 55th year of independence.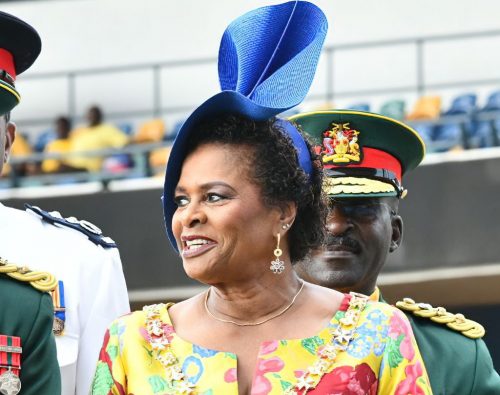 Computer Attack Freezes Iran's Gas Stations
A computer attack in Iran made it impossible for gas (petrol) stations across the country to sell gas earlier this week. People trying to buy gas got the message "cyberattack 64411". The attack led to huge lines at gas stations around the country.
Most people in Iran buy gas using a special card the government gives them. Gas is very cheap if it's bought with these cards – about 20 cents a gallon (5 cents a liter). In the United States, the current cost of gas is about $3.38 a gallon (89 cents a liter).
On Tuesday, the cards didn't work. People could only buy gas by paying higher prices. Some electronic signs in the country were also attacked, and were changed to carry messages about gas.
Iran's government said on Wednesday that about 80% of the country's gas stations were working again. The government said the attack seemed similar to a July attack on its railway system, which also carried a "cyberattack 64411" message. The government thinks the attack may have come from outside the country.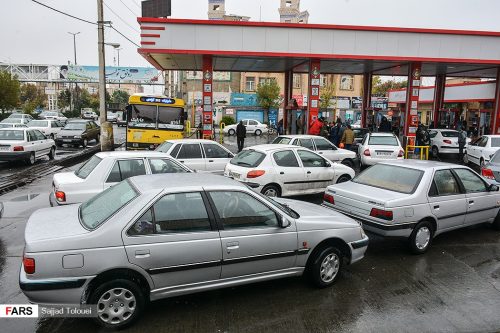 Princess Mako Gets Married, Gives Up Being Princess
On Tuesday, Japan's Princess Mako married Kei Komuro in a simple ceremony. Normally the marriage of a member of Japan's royal family would create a lot of excitement. But many Japanese people aren't too happy about the marriage.
That's partly because Ms. Komuro, as she's now known, had to give up being a princess to marry Mr. Komuro. Mr. Komuro is a "commoner" – not a member of a royal family. Now Ms. Komuro is also a commoner.
There aren't many people left in Japan's royal family. Only three people are in line to replace Ms. Komuro's uncle, Emperor Naruhito.
The couple met in college and have worked hard to overcome many problems since announcing their plans to get married four years ago. It's likely that the couple will move to New York, where Mr. Komuro works as a lawyer.
After the wedding, the two spoke with reporters. "I love Mako," Mr. Komuro said. "I would like to spend my one life with the person I love."