Xi'an, China —(Map)
The city of Xi'an, China – home to 13 million people – has been under a strict lockdown for two weeks, with some people unable to leave home even to shop for food. The extreme measures show how far China's government is willing to push to reach "Zero Covid".
SARS-CoV-2, the virus that causes Covid-19 was first found in 2019 in Wuhan, China. In spite of this, and even though it has more people than any other country, China has one of the lowest rates of coronavirus cases in the world. So far, China has had about 116,000 cases. Compare that to the United States, which has roughly 1/4 as many people, but has had over 56 million cases.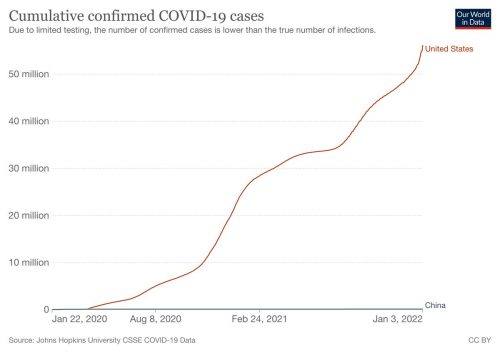 China has a goal of "Zero Covid", and is doing everything it can to wipe out the virus every time it appears in the country. Other countries used to have similar goals. But most have found it impossible to get rid of the virus, and have decided to learn to live with the virus rather than try to remove it completely.
Much of China's success at limiting the coronavirus comes from the near complete control that the government has. China has reacted quickly and strongly whenever new cases of the virus have shown up. It has often locked down and tested entire cities in order to stop a small outbreak from growing larger. In many countries, these sorts of extreme steps would be impossible.
One of the most recent examples is the city of Xi'an in western China. Xi'an's 13 million people have been locked down since December 23. No one is allowed in or out of the city. At first, people were able to shop for food every two days. Now the rules are more strict, and some people aren't allowed to leave their homes at all. Some people say they're running out of food, even though the government promised food deliveries.
On Tuesday, the city of Yuzhou in central China was also put into lockdown after three cases of Covid-19 were discovered. Yuzhou is home to about 1.1 million people.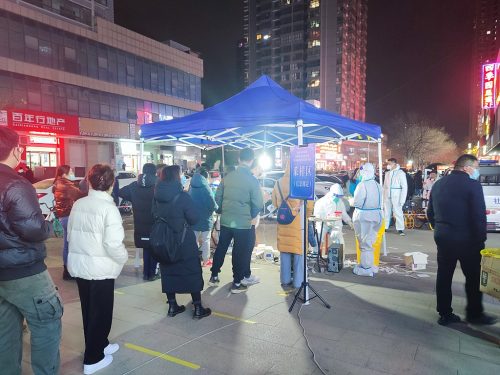 China has several strong reasons for its Zero Covid efforts. The most basic reason is that people can live a much more "normal" life when Covid-19 is under control. Though many people in China have had to deal with difficult lockdowns, far more people have been able to live fairly normal lives over the last year. This means that schools, businesses, and factories have been able to stay open.
China's government is also thinking about the Winter Olympics, which will be held in Beijing in February. China doesn't want anything to interfere with the Olympics, which it sees as a chance to impress the world.
China is eager to keep out the new coronavirus variant Omicron, which spreads extremely easily. Omicron is currently causing great problems in many countries around the world.
China's most important holiday, Lunar New Year, starts February 1. That's normally a time when millions of Chinese people travel across the country. For the last two years, New Year activities have been greatly limited by Covid-19.